FIAS Referees International Seminar was held in Spain
Кaleidoscope
4 February 2020
Aleksandr Solomahin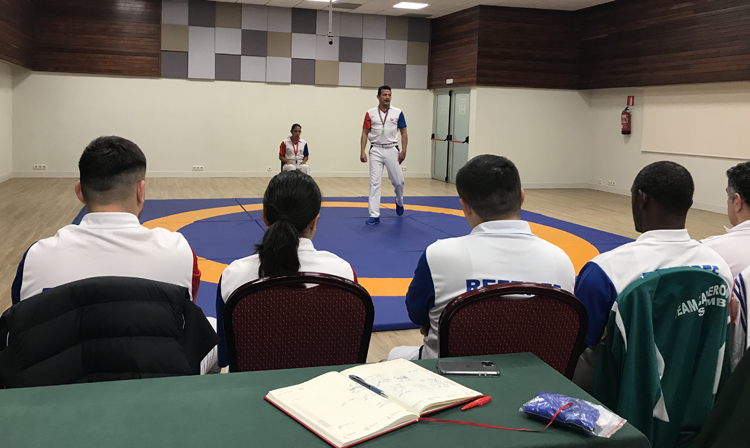 The FIAS Referees International Seminar, which was held in a new format this year, completed its work in Madrid. The first days were devoted to the joint work of the leaders of the continental referees commissions with FIAS representatives - FIAS Executive Director Sergey Tabakov and FIAS Sports Director Dmitry Maximov. Further training took place in a more expanded composition, with the participation of all the referees who arrived to the event in the capital of Spain.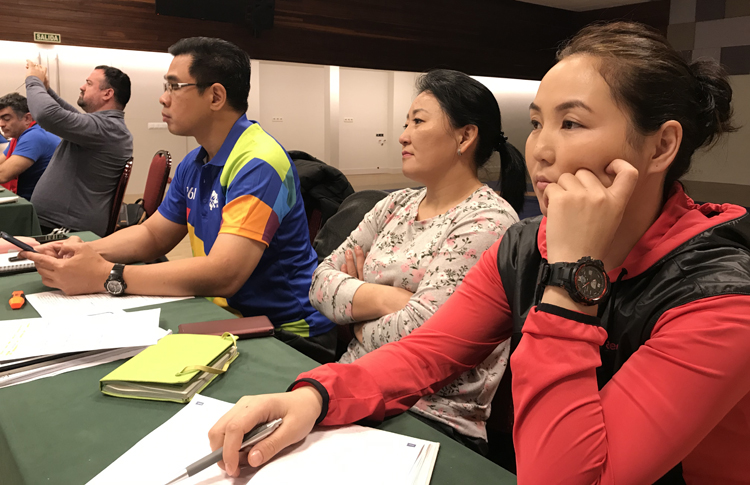 The FIAS website has already talked about how the work went in the first days. Further, the leaders of the continental commissions made reports on the main changes in the rules that began to operate in 2020. Students received a lot of theoretical information, which, undoubtedly, they will help them to work at international and national competitions. Participants consolidated their knowledge in practical classes under the leadership of Ivan Netov and Natasha Boshkovich.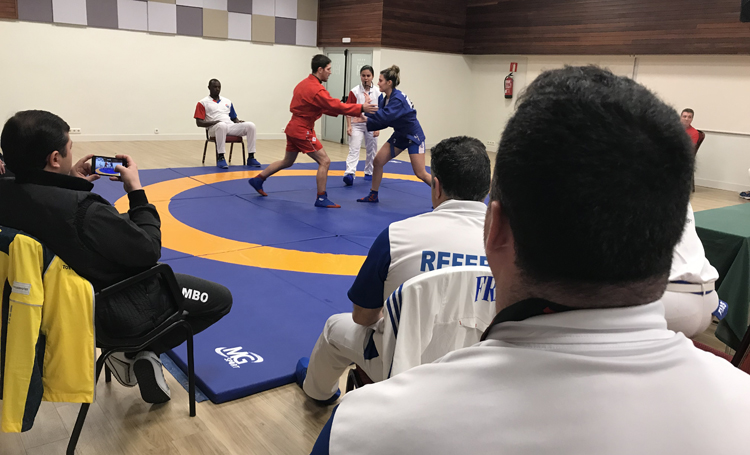 The last day of the seminar was devoted to passing exams and summarizing. The referees were to undergo testing using a new computer program, where they should answer a number of theoretical questions and sort out complex video questions.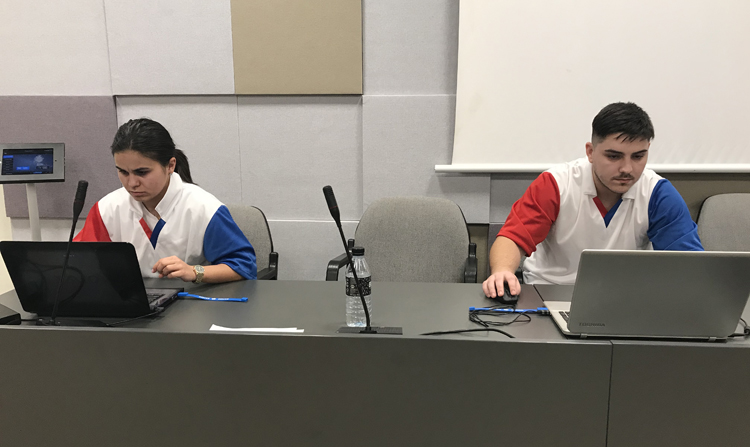 "I am very happy and grateful for the opportunity to participate in the FIAS International Referees Seminar on SAMBO," the representative of Colombia, Ricardo Rebolledo said. - It is very important that the referees from the Pan American region were represented at such a serious event, where we were able to get acquainted with the changes both in the referees rules of SAMBO, and in the formats of the competitions. Special thanks to Sergey Tabakov and Dmitry Maximov, who led the organization of this most important seminar for the development of world SAMBO".
His colleague from Spain, Carlos Gomez, noted the high level of the seminar.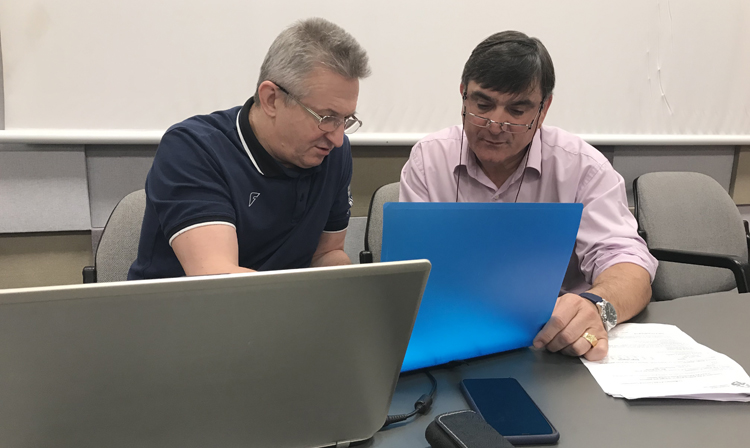 "We spent time with great benefit: we got acquainted with changes in SAMBO rules, not only in theory, but also in practice. I want to note that young referees showed themselves very actively: they constantly asked questions and clarified all incomprehensible moments," Gomez said. - It seems to me that all participants of the seminar are leaving very pleased with the new knowledge that they have received here. On behalf of the Spanish Federation, I would like to thank FIAS for the confidence we have been given in making it possible to hold this seminar in Spain. And, of course, the Spanish and Madrid Federations thank for the excellent work of our wonderful teachers: Sergey Tabakov and Dmitry Maximov."