Min Suk Jung: "Until the victory in Cheongju I've never been interviewed"
Personalities
4 September 2016
Sergei Grishin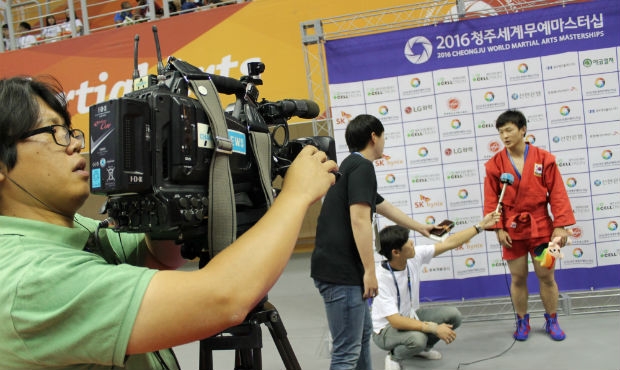 Two Korean athletes met in the final bout in the weight category of up to 82 kg in sports sambo in the mark of the 2016 Cheongju World Martial Arts Masterships. As a result of the fight the gold medal was won by Min Suk Jung. In an interview to the FIAS's site he told that he knows his rival quite well, spoke about the journalists' unprecedented interest to him and shared his sport dream.
"We have often met with this rival and know each other well, so I didn't really want to fight with him in the final. However, you have no choice: you need to go out and try to win over any opponent. My opponent, by the way, studied at the same school as me, only a year senior than me. We know each other's style of fighting, and this time it was important to win tactically. I did everything possible to win and managed to get a gold," - said the champion.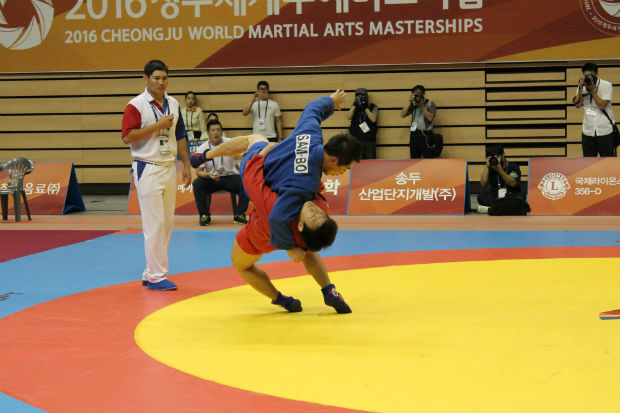 After the awarding ceremony the journalists literally attacked the Korean winner. Min Suk Jung gave a lot of interviews to various media.
"Before the victory in Cheongju never in my life have journalists had so much interest in my opinion. In Korea, many are still unaware of sambo, so most of the questions during the interview were about our martial art. Of course, I talked a lot and suggested that sambo in Korea will grow rapidly", - the athlete said.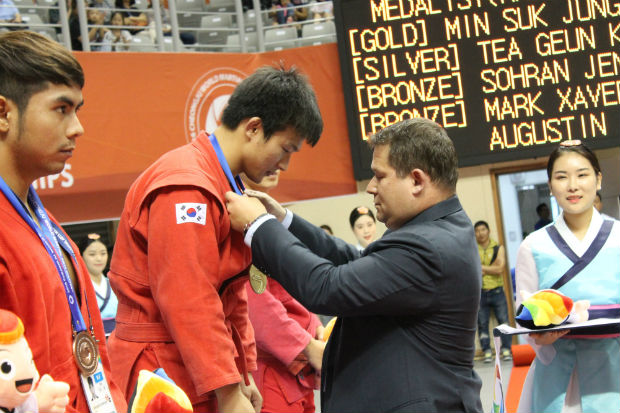 He admitted that he didn't quite believe what had happened to him.
"I still do not fully realize that I've become a winner of the sambo tournament in Cheongju. Perhaps this realization will come later. My dream for today is to win the Asian Games. I want sambo to take part in the program of the competition. And I, in my turn, will continue to train actively to improve my level", - said Min Suk Jung.