WHAT WINNERS AND MEDALLISTS OF THE FIRST DAY OF THE WORLD SAMBO CHAMPIONSHIPS AMONG YOUTH AND JUNIORS IN SERBIA WERE TALKING ABOUT
Personalities
14 October 2017
Sergei Grishin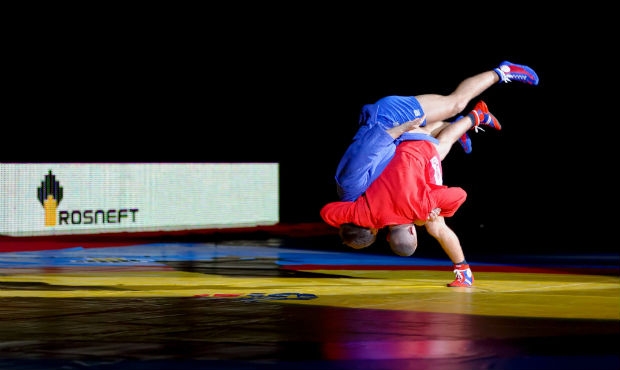 The first day of the World Sambo Championships among Youth and Juniors in Serbia was October 13. Twelve sets of medals were distributed during the day. Winners and medallists have shared their impressions about the competitions in an interview for FIAS website. General partner of the tournament is the "Rosneft" Oil Company.
Irena KHUBULOVA (gold, 52 kgs, Azerbaijan):
- I've won, I am giving thanks to God, and also grateful to my coach, Stanislav Kasoev, to my parents and my relatives. I`ve faced Ukrainian sambist Anastasiia Bezatosna for the first time. I haven't seen her fighting before and had no clue what her tactics was. I managed to win the championships, but despite this, I'm still not quite satisfied with my display. Sometimes there were flaws in my techniques, I made mistakes during the tournament, so I have to keep sharpening my skills.
Anda VALVOI (bronze, 65 kgs, Romania)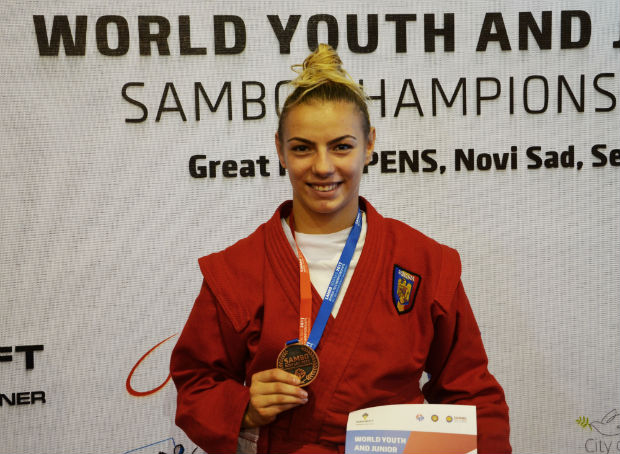 - Actually, I am satisfied with my today's performance. But if I were more daring and tenacious, I would have climbed higher, though. I should have listened carefully to what my coach was telling me. I`ve participated at the World SAMBO Championships among Youth and Juniors for the first time in my life. Emotions overwhelmed me at first, I felt a little scared, but now this is just a great joy of the work done. From now on, I am starting to train for the 2019 European Games that will take place in Minsk. I should train a lot and take part in international championships as often as possible in order to gain some experience. I hope that I`ll earn enough points to qualify for the European Games.
Saba GRIGALASHVILI (silver, 60 kgs, Georgia)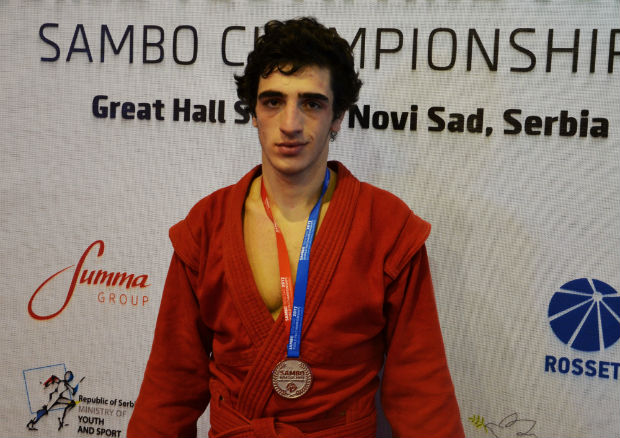 - Although I had become champion of Europe earlier this year, I still have not managed to win the gold medal at the World Championships. I've taken part in the World SAMBO Championships among Youth and Juniors three times already, but all the time I seem to be missing something and thus cannot win. I got really frustrated this time. I don't know what exactly I`m lacking, perhaps I just have to train more. When I am back to Georgia, I'll certainly increase both quality and quantity of my trainings to earn a gold medal eventually.
Svetlana RAIKOVA (gold, 56 kgs, Russia)
- It was very hard to win, especially the first two fights that took a lot of energy from me, both mental and physical. I had to cut a lot of weight this time, and it affected my overall health. It wasn't that simple to focus on the finals after the first fights. Fortunately, I've managed to do this, I've won and I am really happy today.
Milena RINKEVICA (bronze, 65 kgs, Latvia)
- My way to the bronze medal has been long and difficult. I faced a Russian sambist in the first fight, she became world champion eventually. Hence, I have lost. The third place is more of a bad luck. I'm really mad at myself. I`ve earned higher awards before, namely, silver medals of the World Championships and the Europe Championships. I am out of luck today, I wanted to show the best performance, I had my chances but I wasted them.
Georgios MARKARIAN (gold, 75 kgs, Greece)
- Gold medal of the World SAMBO Championships Among Youth and Juniors is my proudest achievement so far. I have become champion for the first time. This year on my birthday I've managed to win the European Championship. Victory is the best gift, you know. My farther won the World Sambo Championships here, in Novi Sad, about twenty years ago. So when I came here I knew that I just had to win. I didn't have a choice after all. But the competitions were really challenging. It took me five fights to win the tournament. I got my arm injured during the second fight against a sambist from Uzbekistan and wasn't able to fight with the whole strength. However, I still prevailed. I guess, determination played a key role.
Desislava TSONEVA (bronze, 68 kgs, Bulgaria)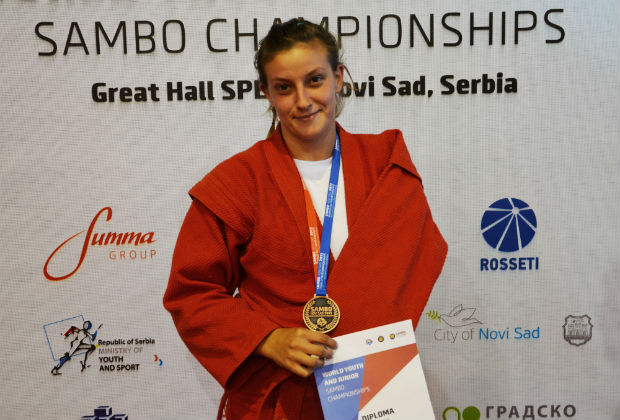 - I got injured in one of the fights and wasn't able to compete for silver or gold. I won silver last year, this time it's only bronze. I am quite satisfied with my performance though. Surely, I was willing to win the gold, but considering what happened, I consider my bronze medal a decent result too.
Sergii KRIVCHACH (silver, 82 kgs, Ukraine)
- As everyone knows, the strongest one wins out. That's exactly what happened in the finals — my opponent was stronger. I must have underperformed or probably there were some flaws in my tactics. I`ve reached the finals at the World SAMBO Championships Among Youth and Juniors, and there it is again — silver. Of course, I am a bit sad.
[Photogallery] WORLD YOUTH AND JUNIOR SAMBO CHAMPIONSHIPS IN SERBIA. DAY 1