What winners of the Asian SAMBO Championships in Tashkent were talking about (Day 2)
Competitions
2 July 2017
Sergei Grishin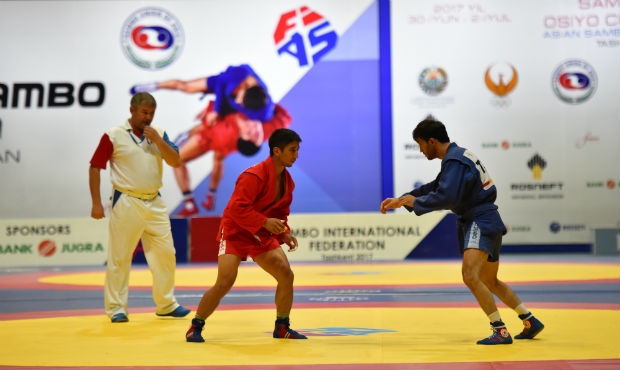 Athletes, who managed to win medals during the second day of the Asian SAMBO Championships in Tashkent, have shared their emotions with the FIAS website correspondents. The general sponsor of this tournament is the Rosneft Oil Company. 
Gulbadam Babamuratova (Turkmenistan), winner in the under 52 kgs weight category among women: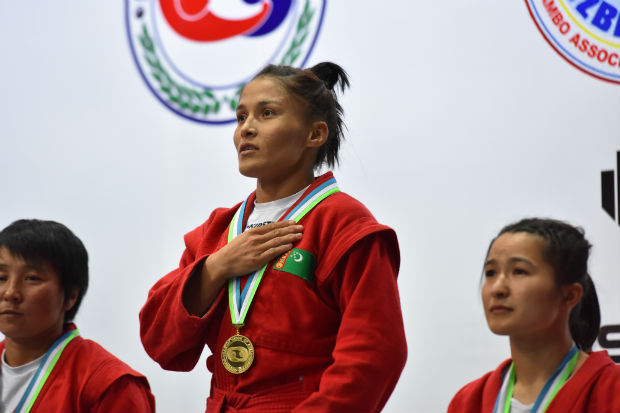 «All my opponents were very strong – unskilled athletes don`t make it to the Asian Championships. And all of them take special preparations for the tournament, so winning never gets easy. Now our national team is training hard prior to the Asian Indoor and Martial Arts Games, which will be held in Turkmenistan. For certain athletes it gets more challenging to compete at their home ground, because they`re afraid to let their fans down, while the others actually find it easier, because they can feel the support of their compatriots. I feel no pressure, no matter where I compete – at home or in any other country. The most important part is the right attitude and adequate training».
Bekhzod Nurmatov (Uzbekistan), winner in the under 82 kgs weight category among men (combat SAMBO):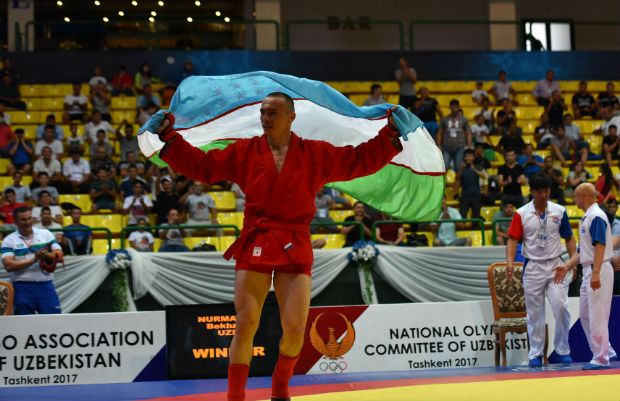 «To tell the truth, this tournament has been quite difficult for me. Not only the finals were challenging, the preliminary fights were hardly any easier. In the finals a faced an athlete from Uzbekistan, he was noticeably shorter than me, so I had a slight advantage. I managed to keep my distance during the entire fight and I used my signature mawashi geri kicks (i.e. spin kicks) a lot. I`m going to build on my progress, now I want to take the first place at the World Championships in Sochi».
Dinara Zhumbaeva (Kazakhstan), winner in the under 68 kgs weight category among women: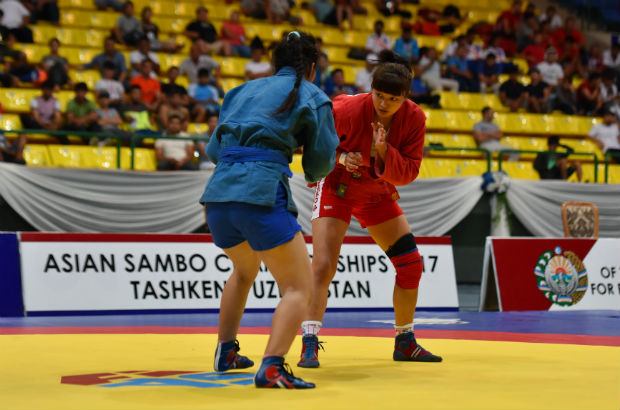 «I`ve been preparing for these Asian Championships for a long time and I`m very glad, that I`ve won. The semi-finals were quite easy, it didn`t take much effort to prevail, but in the final fight I had to go all-out. After this hard-earned victory I became a three-time Asian SAMBO champion.  In several days an international SAMBO tournament for the prizes of our president will take place in my home country. I`m going to start preparing for this tournament at once. In September I`ll participate in the Asian Indoor and Martial Arts Games, then I`ll be training for the World Championships. This year I`m aiming for a gold medal at the World Championships. Last year I took the second place, now I need to improve my skills and my results. That`s why I train a lot and watch my potential opponents closely. At the moment my main rival is Belorussian athlete Tatiana Matsko. It`s always hard for me to compete with her, while I can beat the others way easier».
Kerimberdi Dovletov (Turkmenistan), winner in the under 62 kgs weight category among men (combat SAMBO):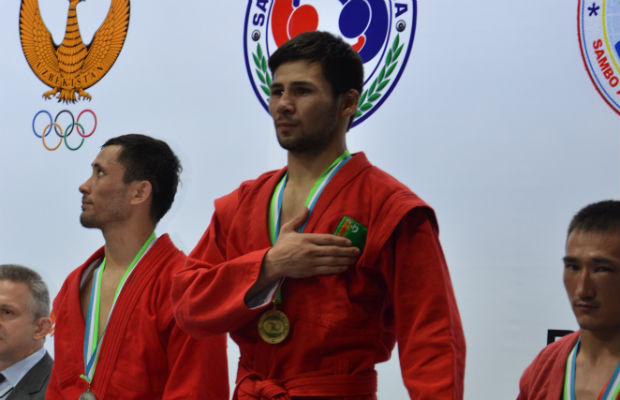 «I`m delighted with my achievement and I want to devote it to Turkmenistan president Gurbanguly Berdimuhamedow, his birthday was on the 29th of June, just a few days ago. I also want to devote it to my parents. I won silver medals at the Asian Championships before – in 2014 and 2016, but this time I`ve managed to win the finals and take the first place. The episode at the very end of the fight, when I conceded a punch and the refs had to watch a replay, was a bit dubious, but I had no doubt that I would prevail eventually. I was sure, that my opponent had landed that strike after the whistle».
Parviz Khalimov (Uzbekistan), winner in the under 100 kgs weight category among men: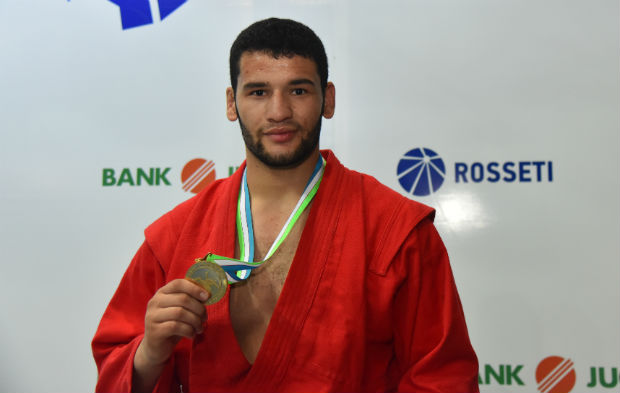 I`ve been training and participating in competitions all the year. That`s why I`ve managed to succeed at the Asian Championships, held in Uzbekistan, my home country. The first fight at this tournament has turned out to be the hardest one for me. My opponent was a really strong sambist from Tajikistan, we had already competed with each other several times, so we knew each other pretty well. I`m glad to have won this time. I`m honored to have earned a gold medal at my home ground. My parents, relatives, brothers, coaches and all the Uzbek people were supporting me. I`m from Samarkand, so not all of my relatives and friends had a chance to come to Tashkent. But I know for sure, that they watched the live stream of the tournament. I send my love to them and dedicate this victory to Uzbekistan, my homeland.