Reflections of the Winners of the 2nd Day of the "Kharlampiev Memorial" SAMBO World Cup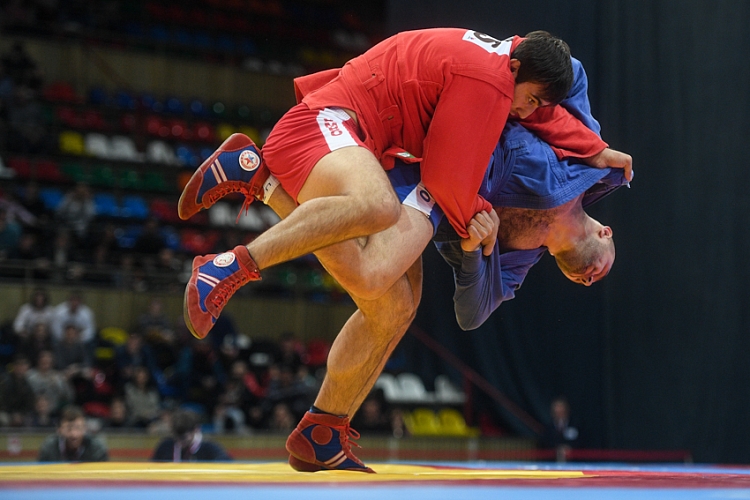 Medals in 15 weight categories were up for grabs on the second day of the "Kharlampiev Memorial" World SAMBO Cup at the Minor Sports Arena of the Luzhniki Sports and Entertainment Complex in Moscow. The medal winners of the tournament share their emotions and impressions in their interviews to the FIAS website The general sponsor of the tournament is the Rosneft Oil Company.
Baglan IBRAGIM (Kazakhstan), a gold medal winner in the up to 52 kg weight category among men: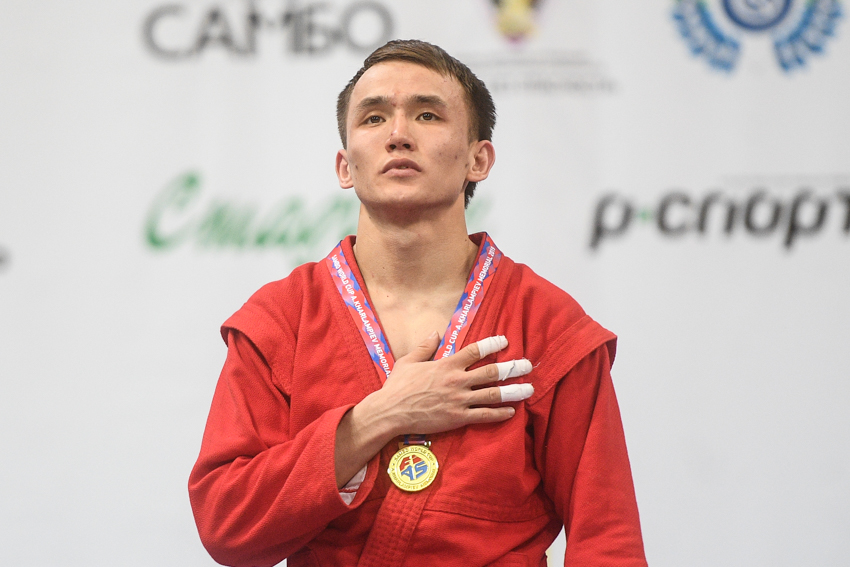 'I was very happy to win. Last year, at the finals of Kharlampiev Memorial World Cup, I lost to a Russian athlete with a score of 3: 1 which was a little insulting. This time I managed to win, although my opponent also turned out to be very strong. At the beginning of the fight, I tried twice to make a submission hold, but Alexey skillfully evaded my grip. Toward the middle of the combat, I managed to lock the Russian athlete, to form the "mill".
It is always very difficult to fight with Russians, they are strong in par terre, but this time I managed to win, against all odds, including the support of my opponent by the stands. To me, it doesn't matter much whether it's home ground or not, it is much more important to fight in good conditions, in a large hall, this empowers me.
Now I need to adequately perform at the Kazakhstan SAMBO Championships that will be held in April, and get qualified for the World Championships. Last year turned out to be quite successful for me, as I became the winner of the Asian Games in Indonesia, but, unfortunately, I could not attend the World Championships in Bucharest since I was ill. Now my goal is to win the gold at the 2019 World Championships in Seoul.
Alice PERIN (Italy), a silver medal winner in the up to 64 kg weight category among women: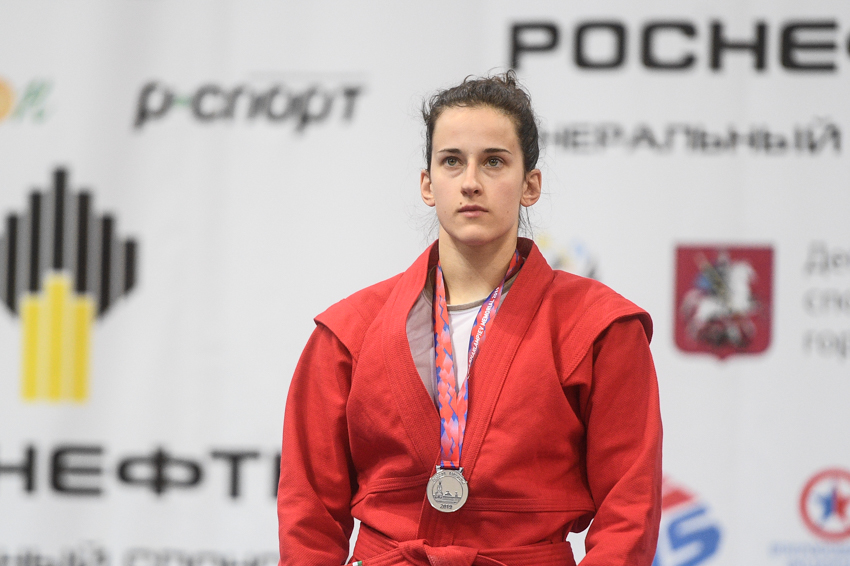 'I think I could have done better in the finals. The silver was not a kind of medal that I was aimed to win, although I didn't make any plans for medals today. I did not participate in competitions for about a year because I was working in Canada. But now I am back, and I am satisfied with the way I fight my first combats, even considering my performance in the finals of this tournament that I believe was far from my best. Yet I should do justice to my opponent, she is really very strong. And all I have to do is to work more actively in training. In June, I will participate in the European Games in Minsk, so I have considered the World Cup in Moscow as a preparatory stage for that tournament. I hope I could win a medal at the Games in Belarus.'
Nemat YOKUBOV (Uzbekistan), a silver medal winner in the up to 90 kg weight category among men: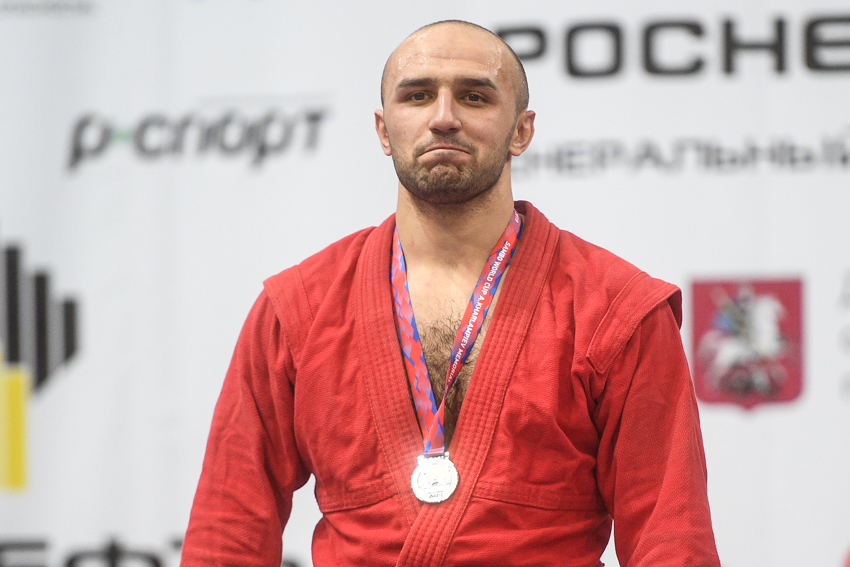 'My challenger was anything but simple, yet what else could one expect from a world champion? Previously, I have never fought with David, so I had to find my way around on the go, even though I had studied his technique and the way he fights. Nevertheless, he proved to be more experienced and better prepared physically. It was not by chance that he managed to block all my attempts to conduct this or that hold. But whatever happens is for the best. I will train more.'
Omar BERMUDEZ (Venezuela), a bronze medal winner in the 52 kg weight category in combat SAMBO: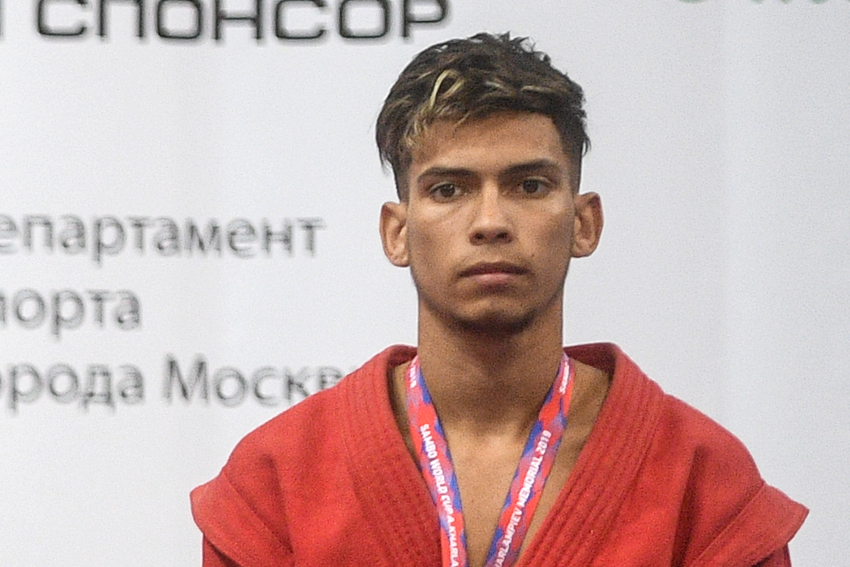 'For me, this was a very good experience, as I haven't participated much in combat SAMBO competitions. In the semifinals, I had an opportunity to win by using a hold, but I did not understand whether the countdown had started or not, and missed the opportunity to score the victory. In any case, it is an experience, too, albeit a negative one. I used to participate in competitions in sport SAMBO, but then I liked to perform in combat SAMBO, and I believe, I will proceed in the same spirit. Seemingly, I've got more chances to win medals in combat SAMBO.
Following the awards ceremony, several television crews interviewed me at once, this happened for the first time in my life. To be honest, it's not as scary to come on the mat as to stand in front of a camera and answer the journalists' questions.
Soon I'm scheduled to participate in the qualifying competitions in Venezuela, whereby a team is formed that will go to the Pan American and World Championships. The fact is that the quota set for our team in the application is pretty small, so I have to work hard to get into it.'
Sydney TANCONTIAN (Philippines), a bronze medal winner in the +80 kg weight category among women: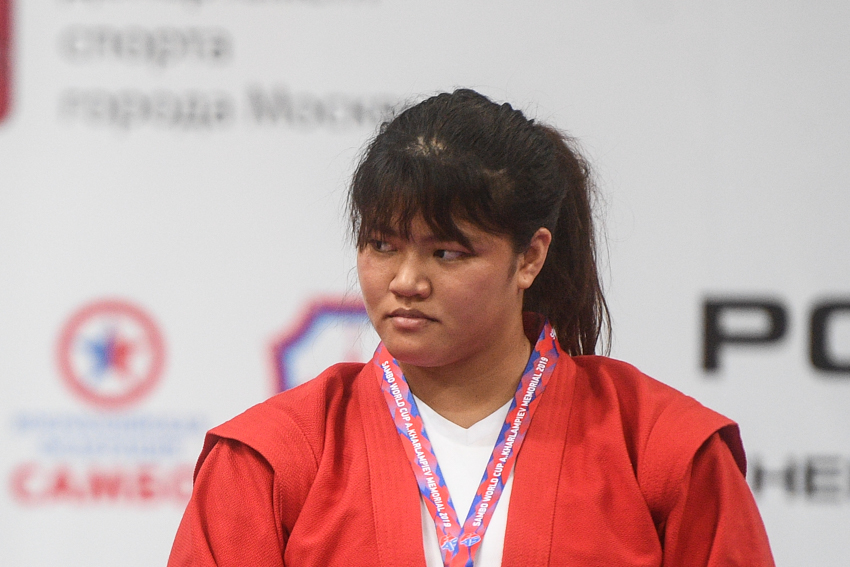 'Last year I won the bronze at the World Championships, now I managed to repeat the same achievement at the World Cup. I am happy with this award, for the level of both tournaments is very high, and the lists of competitors feature the strongest sambists of the globe. My medal at the World Championships in Bucharest seriously changed not only my life, but it also influenced the development of SAMBO in the Philippines as a whole. SAMBO and our federation received recognition from the state, which gratified us immensely. Now my ultimate dream, in which I strongly believe, is that SAMBO eventually becomes an Olympic sport, and I take part in the Olympic Games.'