Reflections of the Prize-Winners of the 3rd Day of the World SAMBO Championships in Romania
Personalities
12 November 2018
Aleksandr Solomahin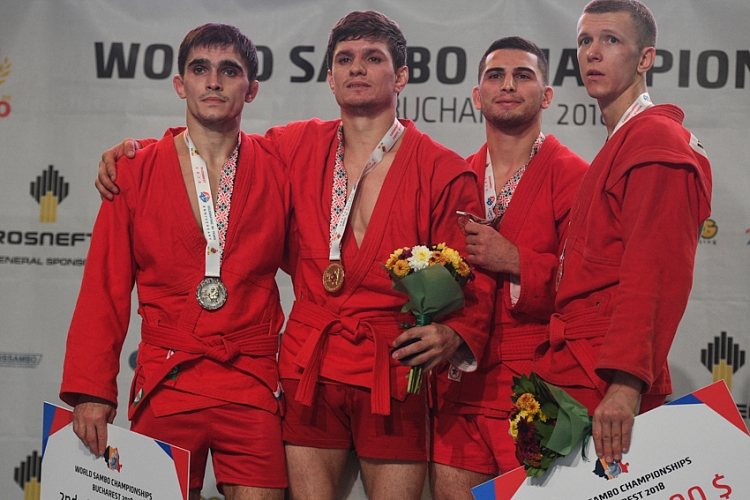 November, 11. The third day of the World SAMBO Championships in the capital of Romania, Bucharest, is over. 9 sets of medals were up for grabs - in sport SAMBO among women, men, and in combat SAMBO. The medal winners of the tournament shared their reflections and impressions in their interviews to the FIAS website
Laure FOURNIER (France), a gold medal winner in the up to 56 kg weight category among women: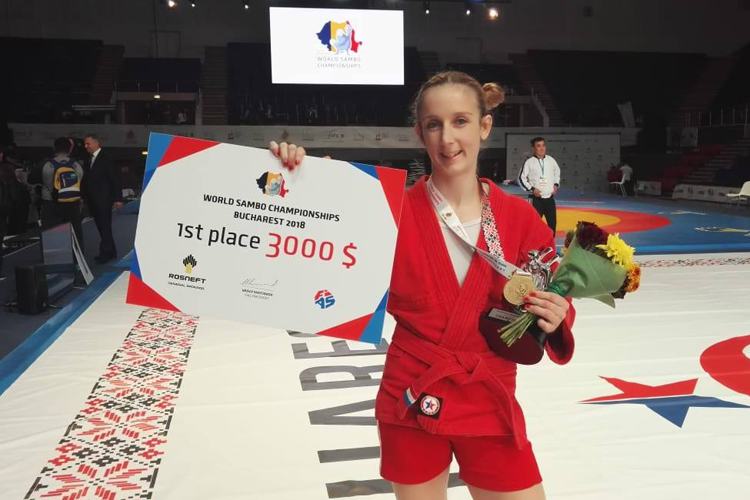 - Today is a great day, our whole team will remember it for a long time! So many years of work, so many training sessions, numerous ups and downs, injuries, and finally, here's the gold of the World Championships! The state of sheer happiness!
We so often met with sambists of this weight category from various countries that by now not only we closely know each other but also we appear to form a single whole, a kind of family. Of course, we should not forget about the draw that has been quite favorable for me, but this did not make the victory any less valuable.
Now I am going to prepare for the European Championships and II European Games, which I also need to win.
Khusqadam KHUSRANOV (Tajikistan), a gold medal winner in the up to 62 kg weight category among men.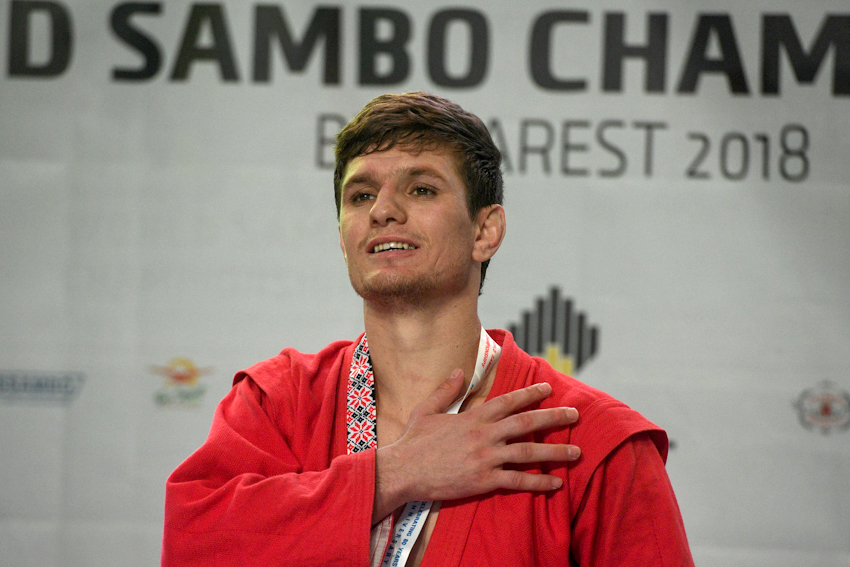 - Today my dream came true. I have dreamed about winning the World Championships since I was a boy. I have already won the gold medal at the Youth Championships in 2013 in Thessaloníki and the silver at the World Championships in 2015 in Tokyo. My gold medal is a gift to all my fellow countrymen in Tajikistan. I want to dedicate it to my coach.
Back in 1975, in the Soviet times, our athletes used to return from the tournaments with gold medals. Last year, a Tajik athlete had finished this 42-year period of stagnation, without major victories; and today I managed to repeat his achievement. I hope this would become a new good tradition.
I want to specifically mention that in recent years the level of SAMBO in Tajikistan has greatly increased, due to the state support.
Sydney TANCONTIAN (Philippines), a bronze medal winner in the +80 kg weight category among women: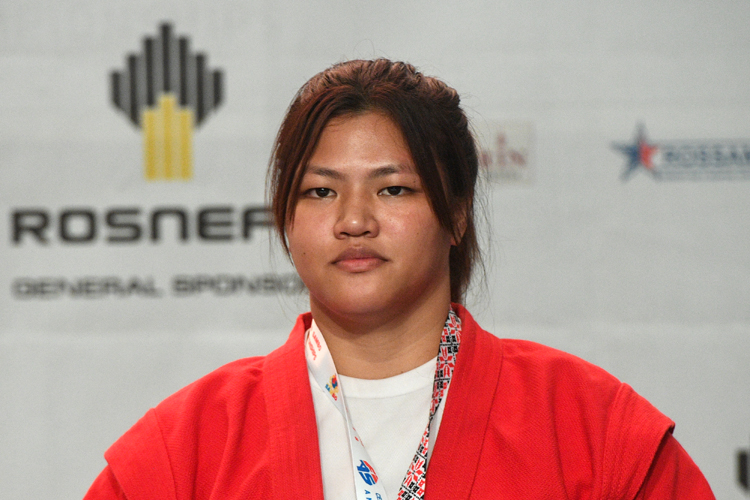 - This medal comes as a total surprise to me, as the World SAMBO Championships are an incredibly high-level tournament. I am overjoyed that I managed to hit the medal stand. A month ago, I performed at the World Youth SAMBO Championships in Georgia, and now I debuted at the adult World Championships. Yet, I can not say that these tournaments differ very much from each other, as the challengers in both competitions are very experienced and strong.
I have tried several kinds of martial arts: wrestling, judo, but eventually I have chosen SAMBO, for this is the most dynamic sport with a wide variety of techniques. Our team at the World Championships is quite small: me, my teammate, and my coach. I did not expect to win the bronze medal at the World Championships for the Philippines. This is a happy day for all of us!
Louis LAURENT (France), a silver medal winner in the +90 kg weight category in combat SAMBO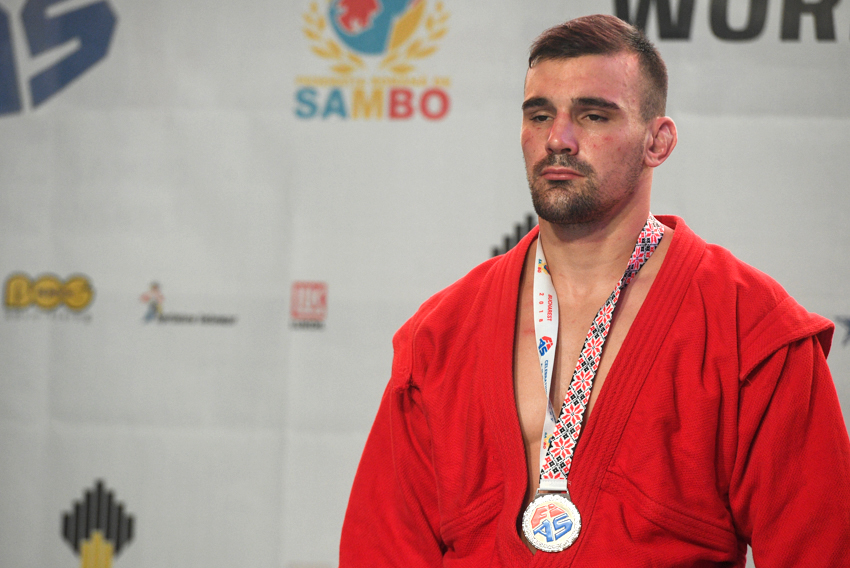 - In the finals, my match from Russia proved to be a very strong contender. At the beginning of the fight, he caught me by surprise with a precise head punch. I lost my concentration for a moment, and he immediately took advantage of it by making his winning throw. Apparently, Magomed has chosen the right tactics, not letting me impose my fighting style and to unleash my technical skills.
Savvas KARAKIZIDIS (Greece), a bronze medal winner in the up to 62 kg weight category among men: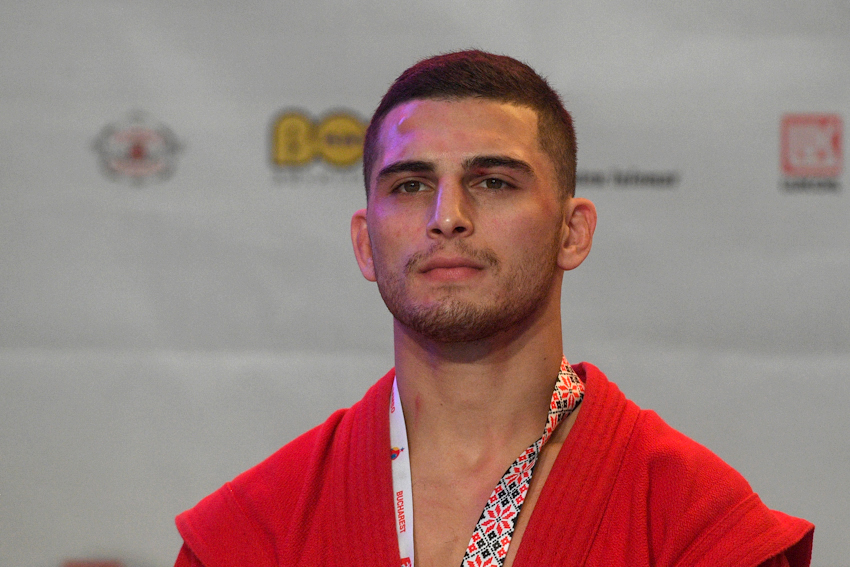 - A World Championships medal, regardless of its value, is a great achievement. At some point I failed to demonstrate my full potential, so I have to be content with the bronze. The only thing it means is that I have to work harder and improve the quality of my medals.
This is my first World SAMBO Championships among adults. Earlier, I performed for the Russian national team among youth and juniors. But so it happened that now I represent the Greek national team, and the first World Championships have turned quite productive for me. The bronze medal is worth a lot, for many dream at least to get to such a large-scale tournament, whereas I've got its medal. I feel that I have got no more or less than I've earned by my efforts so far.
Prize money, yes, I think it's great. The point is not in the amount of it, not in the money itself. It's nice to see that SAMBO is developing, moving forward. If you take other sports, in particular, judo - the sums of prize money there are pretty huge, and the popularization of the sport at the highest level is under way. SAMBO is not lagging behind, though, as they have also introduced the prize money. And I believe that the prize fund will only increase in the future, so the number of participants will increase, too, its popularization will grow - and you'll see SAMBO becoming an Olympic sport very soon indeed. It will be wonderful!