Reflections of the Winners of the VI President's Cup
Personalities
24 September 2019
Anton Orlov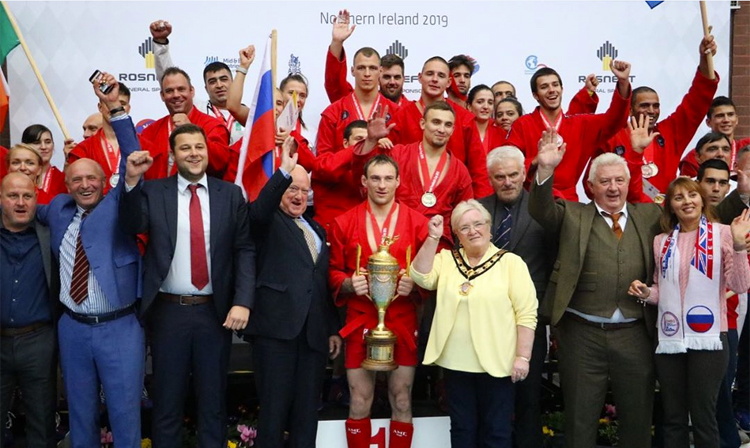 The VI President's SAMBO Cup was held in Northern Ireland's Ballymena on 21 September. Sambists played medals in the mixed team tournament on Sports SAMBO, and also competed for champion belts on Combat SAMBO. General sponsor of the tournament is Rosneft oil company.
Sergei KIRIUKHIN (Russia), a gold medal winner in the up to 90 kg weight category in the team standings in Sport SAMBO: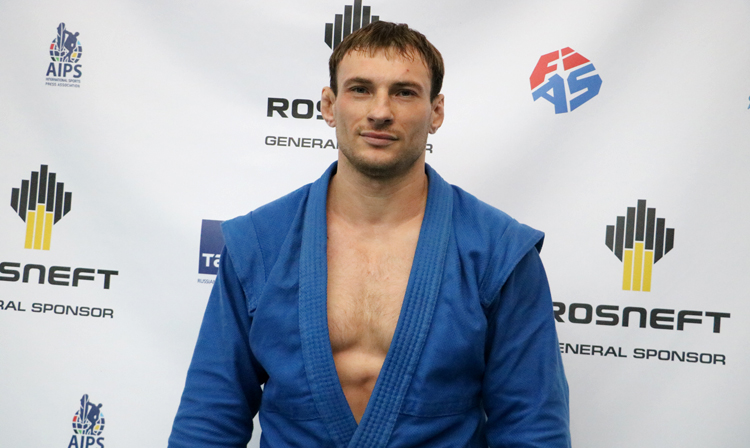 – I regard this tournament to a greater extent as an exchange of experience with athletes from countries where SAMBO has begun to emerge not so long ago, but is already actively gaining momentum. And, by the way, the victory of one Irish athlete over a Russian in team competitions is very demonstrative in itself. To be fair, I must say that this victory, even if it was a single one, was not accidental, as the Irish athlete not only competently led the fight, but also surpassed our athlete in his throws, was stronger in his holds and looked more fit. I am glad that the level of the Irish national team has grown significantly, this suggests that SAMBO is actively developing in the world.
On the whole, it's great that such tournaments are being held, because it is at such events that SAMBO is popularized, athletes get acquainted with new equipment, all the benefits of SAMBO are best exposed. I wish to state that the event was arranged at the highest level, as well, the Britons created all the conditions for athletes to feel good both on the mat and beyond it, that is, in the course of preparation procedures.
Dillon MANNING (Ireland), a gold medal winner in the up to 82 kg weight category in Combat SAMBO: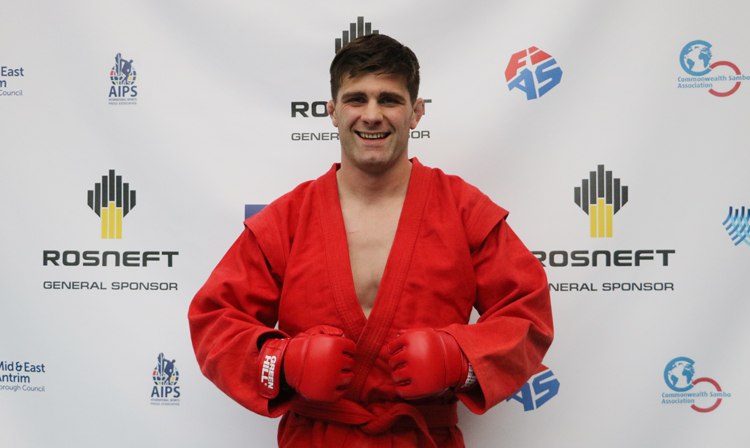 – Today I am happy, the fact is that recently I've had a busy schedule, as only in a week I managed to participate in two competitions. My victory at this international tournament is important not only for me, but for the whole of Ireland. This is a great result!
Lewis CLARKE (UK), a member of the United Kingdom's team in the over 90 kg weight category in Sport SAMBO: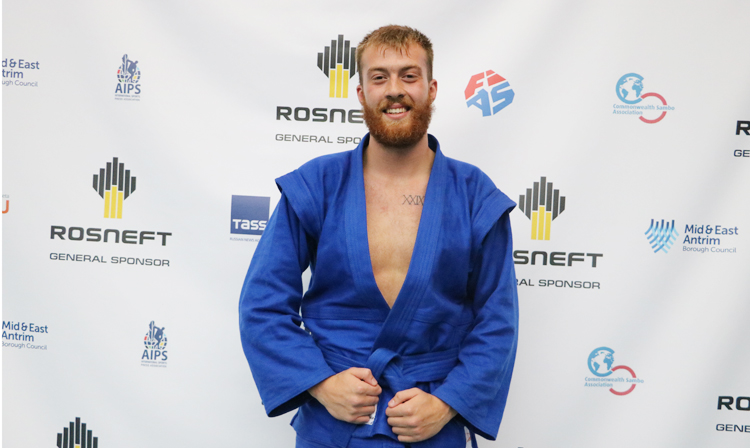 – I do love sport in all its manifestations: I like to do sport, I like to watch it. Sport runs in the blood of my father, my grandfather, in my family. My primary sport is judo. But today I practice sport SAMBO, and I like it because it features more opportunities and has almost no restrictions. Although combat SAMBO is even more diverse. Despite the fact that today I do not practice combat SAMBO, next year I may come to this. Probably everything has its time.
Zoё Soraya KLUNDER (Netherlands), a bronze medal winner in the over 64 kg weight category in the team standings in Sports SAMBO: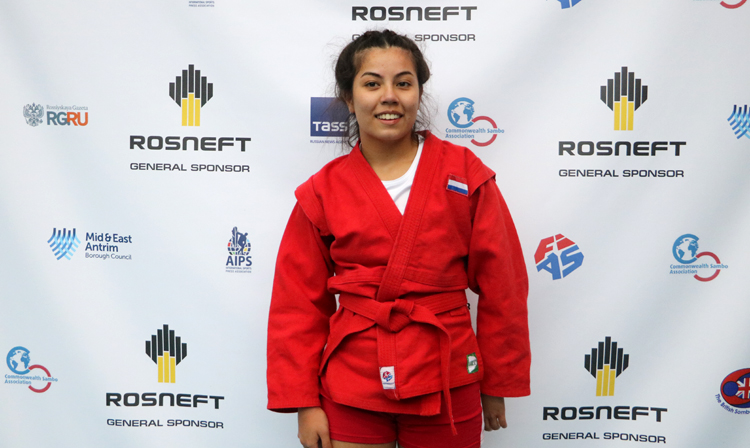 – Despite the score of my bout 9:1, I can say that the fight turned out to be pretty difficult. For me, the additional challenge was my move to a heavier weight category, 64+ kg, which crucially changes the pattern of the fight.
I really like the President's Cup tournament, our country is taking part in it for the third time, it is very intensive. It is interesting to participate and to watch the performance of other teams.
I believe that the bronze in team competitions is a good result, but I do hope that in the future we will achieve more.
Jose CALVO (Spain), a bronze medal winner in the over 82 kg weight category in the team standings in Sport SAMBO: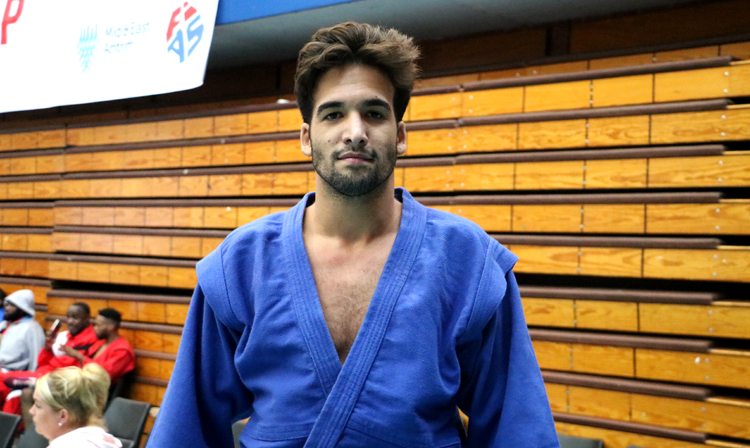 – Excellent organization of the tournament, it's nice to take part in competitions of such level. I've performed in various arenas, but here in Ballymena, according to my feelings, the mats are bigger, and the hall is more spacious than in Spain. The only thing that is missing is our fans to root for us. All the best athletes in their categories came from Spain to Northern Ireland.
It's a great honor for us to test our strength in fights against the best athletes of other countries and especially against the Russians who are the best in the world. They are training all the time and have reached an impressive level, but despite the defeat from Yevgeny Anishchenko in the semifinals, I am satisfied with the way I've fought here. I hope that in our country SAMBO will become popular over time, as the sport itself is very spectacular, and more and more people are going to start practicing it.
As to my goals, I would like to succeed at some major international tournament someday, ideally, at the World Championships – to win a medal and perform at the Olympic Games if our sport is accepted into the Olympic family.