2014 A. Kharlampiev Memorial World Cup Live Broadcast: Watch Day Part from All Mats
Mass media
18 March 2014
Sergei Grishin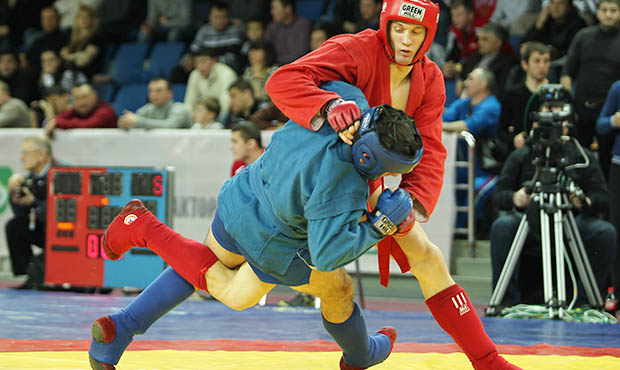 Only a week left before the start of the A. Kharlampiev Memorial Sambo World Cup in Moscow. The tournament, which will bring together the best Sambo athletes from around the world, will be held in the Druzhba (Eng. – Friendship) universal sports hall in Moscow. A few thousand people will watch live competition, while millions of users will be able to follow all the twists and turns of the competition online on the FIAS website.
Some like watching only the finals; others are fond of following the athletes from the very beginning and supporting their favourites in preliminary fights. Earlier, for technical reasons we used to broadcast day parts from the central mat only, but since February, we show fights on all the mats. Sambo amateurs were able to appreciate such a broadcast during the World Cup in Minsk (Belarus), now we offer you a broadcast of the preliminary fights from three mats from Moscow (Russia). Representatives from 31 countries have already confirmed their participation in the tournament, so it is going to be hot for sure!
So, March 25 and 26, all the fights of the A. Kharlampiev Memorial Sambo World Cup will be available online in full on the FIAS website. Don't be late: the competition will begin at 10 a.m. Moscow time.