Results of the 4th day of the European SAMBO Championships 2022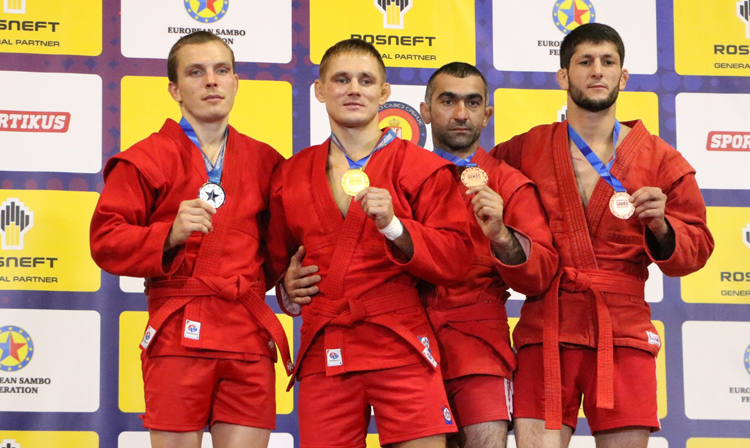 The European SAMBO Championships and the European Youth and Junior SAMBO Championships were held on September 15-18 in Novi Sad (Serbia). Sambists from 25 countries of the continent took part in the tournament. According to the results of the 4th day of the competition, the winners in 10 weight categories among men, women and in Combat SAMBO were determind.
The general partner of the tournament is Rosneft oil company.
Results of the 4th day of the European SAMBO Championships 2022
[VIDEO] European Sambo Championships 2022 Highlights Day 4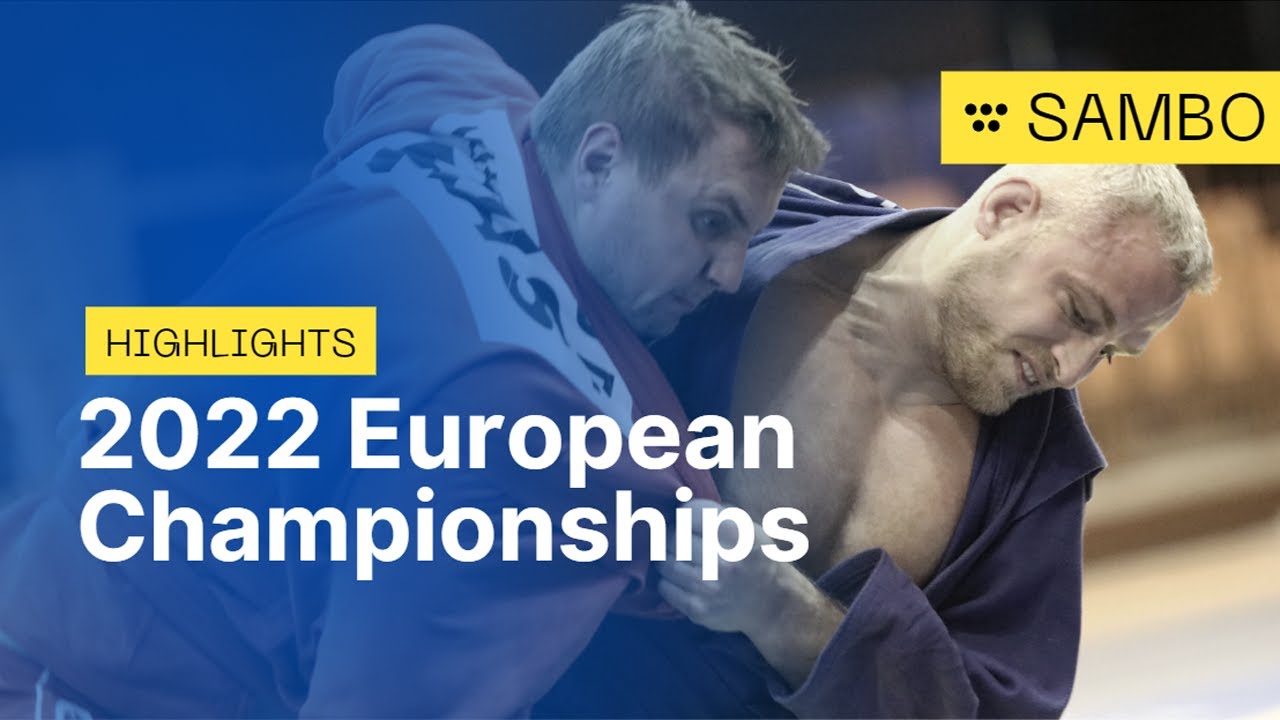 Men
58 kg
1. GLADKIKH Vladimir (FIAS 1)
2. CHIDRASHVILI Vakhtangi (GEO)
3. KIRAKOSYAN Tigran (ARM)
3. BURDZ Uladzisau (FIAS 2)
71 kg
1. GUKEV Ramed (FIAS 1)
2. LILUASHVILI Mindia (GEO)
3. HASANOV Emil (AZE)
3. GRACIA Ibai (ESP)
88 kg
1. KIRIUKHIN Sergei (FIAS 1)
2. HUSEYNOV Jeyhun (AZE)
3. MIHAJLOVIC Milan (SRB)
3. JANSSEN Mistral (NED)
+98 kg
1. MERZLIKIN Aleksei (FIAS 1)
2. NATEA Ilie (ROU)
3. RESKO Viktors (LAT)
3. ZAKARIADZE Giorgi (GEO)
Women
54 kg
1. KAHRAMANOVA Elmira (FIAS 1)
2. GRIGORYAN Varsik (ARM)
3. KUPAVA Alena (FIAS 2)
3. LANZA Paula (ESP)
65 kg
1. ANISIMOVA Valeria (FIAS 1)
2. VAN DUN Sem (NED)
3. CABAS Maria (ESP)
3. VALVOI Anda (ROU)
80 kg
1. PROKOPENKO Alena (FIAS 1)
2. GOBEC Lea Katarina (CRO)
3. SHUT Karyna (FIAS 2)
3. MOSKALOVA Katerina (ROU)
Combat SAMBO
64 kg
1. DURYMANOV Fedor (FIAS 1)
2. MIKHNO Yauheni (FIAS 2)
3. GRIGORYAN Vahram (ARM)
3. SULTANBIEV Khamid (BEL)
79 kg
1. GAIDAROV Zagid (FIAS 1)
2. VALIYEV Ramil (AZE)
3. MARKOVIC Josko (CRO)
3. SIMEONOV Ivaylo (BUL)
98 kg
1. MAMONOV Anton (FIAS 1)
2. WOLFMAN KISISHVILI Israel David (ISR)
3. TONCHEV Lyubomir (BUL)
3. BALLA Zsolt (ROU)