Results of the FIAS President's Sambo Cup in Korea: Sambo Pioneers Win All Three Disciplines of the Team Tournament
Competitions
4 September 2015
Sergei Grishin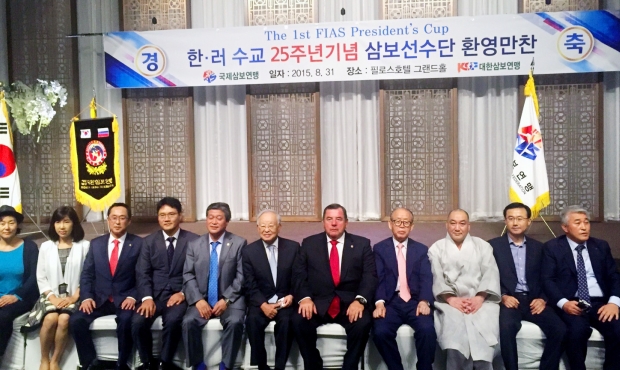 The victory of the Russians — the pioneers of Sambo — in all three Sambo disciplines was the culmination of the first-ever International Sambo Federation President's Cup, which was held on September 1 in Pohang. The format of the new tournament was a competition between all-star teams from South Korea and Russia dedicated to the 25th anniversary of the establishment of diplomatic ties between the countries. The team competitions, held at the Pohang municipal arena, included sports sambo matches among men (74 kg, 82 kg, 90 kg and 100 kg) and women (48 kg and 60 kg), and combat sambo matches (62 kg, 74 kg, 90 kg).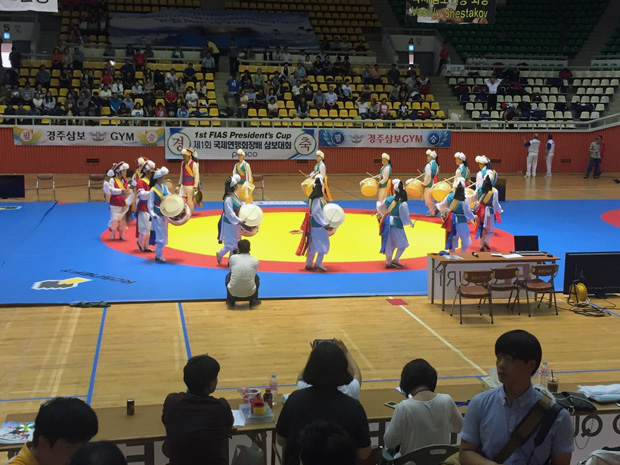 Both Russia and Korea were represented by three-person teams in each weight category of three Sambo disciplines: men's sports, women's sports and combat. The Russian Sambo wrestlers — the pioneers of "self-defense without weapons" and world leaders in this martial art — won 24 out of 27 fights in the cup. The Koreans prevailed only in the 62 kg combat Sambo event, with Park Sin-ho and Lee Jun-Gyeok beating the Russians, and in women's 60 kg, with Kim Mi Yeon winning.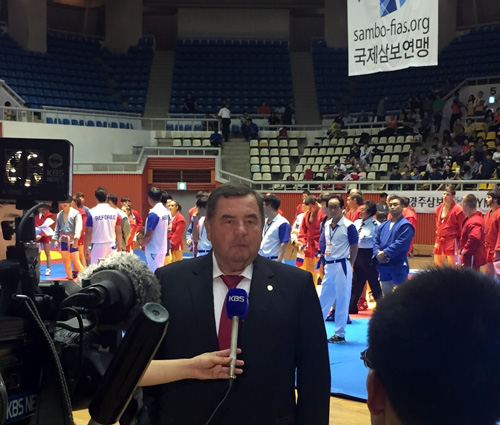 "The initiative to hold the tournament came from the head of the Korea Sambo Federation, Chong-Keum Moon. Next year, the organizers want to expand the cup's geography and invite other teams — from Kazakhstan, Uzbekistan and Japan, which will be worthy competitors against the Russians. The tournament will become a tradition, and there are already two cities that want to hold the next one: Pohang and Gyeongju. The Mayor of Pohang, Lee Kang-deok, and the Mayor of Gyeongju, Choi Yang-sik, who both attended the competitions, have already told me they're ready," said FIAS President Vasily Shestakov.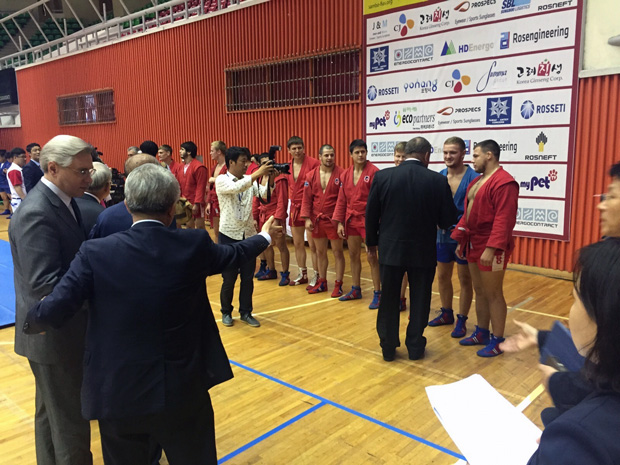 Also at the tournament were Alexander Timonin, Russia's Ambassador to Korea; Sergey Eliseev, President of the European Sambo Federation; and Alexander Vostrikov, Consul General in Busan. The tournament, under the auspices of FIAS, was organized by the Korean Olympic Committee, the Pohang Ministry of Culture, Sports and Tourism and the Korea Sambo Federation.