The Russian National Team at the FIAS President's Cup has become known
Competitions
21 August 2015
Sergei Grishin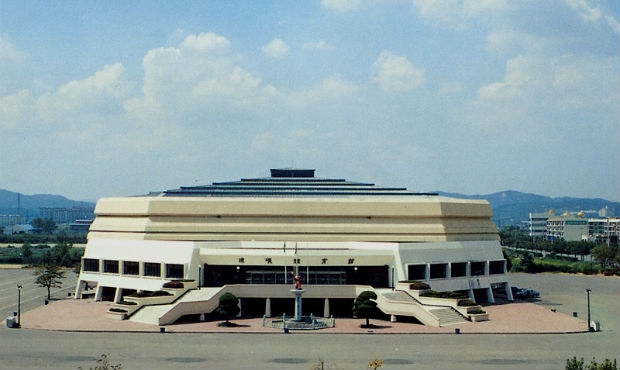 The FIAS President's Sambo Cup will be held in the Korean city of Pohang on September 1 in the format of matches between the Russian and South Korean teams.  A total of 54 athletes will take part in the tournament: 27 Sambo wrestlers from each side, with 3 participants in each of the 9 weight categories. Details of the competition rules and the membership of the Russian team are published in today's review on the FIAS website.
As previously reported on the FIAS website, competitions will be held in sport Sambo among men and women, and in combat Sambo. Women will compete in the  48 kg and 60 kg weight categories, while men will complete in the 74 kg, 82 kg, 90 kg and 100 kg categories in sport Sambo, and the 62 kg, 74 kg and 90 kg categories in combat Sambo. The tournament will be held at the Pohang Municipal Arena, which has an area of 10,000 square meters and room in the stands for 5,000 spectators.
The competition will have a team format, with three people from each country completing in each weight category. Winning a fight adds one point to the score one or the other team. The winner will be determined by the number of points. Team trophies will be awarded in three disciplines: men, women and combat Sambo. 
Team Korea has not yet disclosed its own membership, noting only that each region of the country is sending its best representatives to the FIAS President's Cup. But the Russian team has. It will be represented at the tournament by athletes from Moscow, Vladivostok, Khabarovsk and other regions. A complete list of participants is published on the FIAS website.
Women
48 kg
Darchinian Egine
Andrievskaia Anastasiia
Bazko Iuliia
60 kg
Raikova Svetlana
Gordeeva Violetta
Bogdan Ekaterina
Men
74 kg
Saraikin Aleksandr
Danko Aleksandr
Adzhemian Manuk
82 kg
Manukian Aruiun
Shevtcov Andrei
Ikonnikov Evgenii
90 kg
Abdullaev Sultan
Vanyuhanov Nikolay
Ivanov Stepan
100 kg
Konovalov Anton
Efremov Aleksandr
Rozhin Grigorii
Combat Sambo
62 kg
Gorlenko Andrey
Ledovskih Andrey
Lutchenko Sergei
74 kg
Kovtun Nikolay
Volkov Mikhail
Zlivko Evgenii
90 kg
Udovidchenko Mickhail
Nagorniuk Aleksandr
Kirichenko Maksim