Seminar for the Pan American Referees was held in the Dominican Republic
On the eve of the Pan American SAMBO Championships in Santo Domingo, an international referee seminar was held. Training at the event, held from June 25 to June 27, was attended by 22 participants from 8 countries.
Representatives of Costa Rica, Colombia, the Dominican Republic, Mexico, Venezuela, Chile, Uruguay and Cuba studied the theory and practice of refereeing in SAMBO competitions.
"During the training, changes in the SAMBO rules and characteristics of refereeing in beach SAMBO competitions were discussed in detail", Islom Adilov, the international category referee, who conducted the seminar, said.
In addition, under the guidance of Dmitro Koba, the Chief Secretary of the Pan American Championships 2019, the participants of the seminar trained in secretary work in SAMBO competitions.
Following the seminar, an exam was held. Continental certificates were received by 8 referees, the rest were awarded certificates of participants.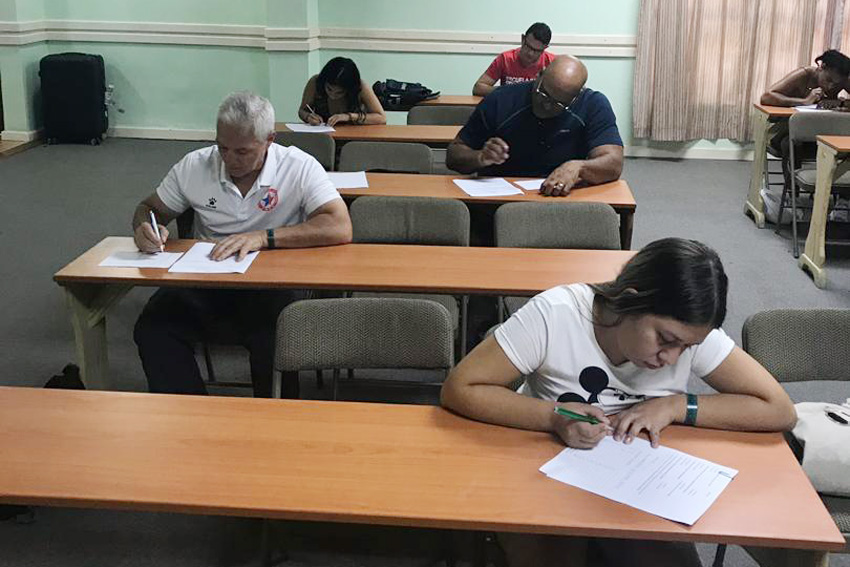 [PHOTO] International Referees Seminar in the Dominican Republic
[Photogallery] International Referees Seminar in the Dominican Republic