Seidou NJI MOULU: "Unofficially, the role of the team leader passed to me"
Personalities
25 August 2022
Aleksandr Solomahin
Cameroonian Seidou Nji Moulu competed at both African SAMBO Championships that were held in his country. It first happened in 2014 and happened again in 2022. Between these bright events, in 2020, Seidou became the first African to win gold at the World SAMBO Championships, becoming the idol of many martial arts fans on the continent. In a long interview to the FIAS website, the Cameroonian told how the popularity of SAMBO in his country has grown over 8 years, whether he feels like a sports star, and also how the "Cameroon lions" get along with the symbol of SAMBO – the tiger.
– Seidou, in July Cameroon hosted the African SAMBO Championships, in which you took part. Please share your impressions of this tournament – what would you like to celebrate after a while?
– First of all, I take my hat off to all the participating countries of the championship who were able to come to this holiday in Cameroon and perform at the tournament. Secondly, I express my deep gratitude to all the organizers: the competitions were held at a very high level.
Separately, I want to note the fact that the championship did without serious injuries. This was the result of the well-coordinated work of doctors and, of course, the increased level of training of African athletes. Thanks to these factors, we were able to minimize the number of injuries and damage in competition.
I also want to note the special atmosphere that prevailed during the entire championship. This is probably only possible in Africa and only in Cameroon. This amazing atmosphere was transmitted to absolutely all the participants of the tournament and charged them with additional energy. During the competition, old friends met again and new acquaintances were made, we exchanged information and shared experiences, communicating all together, like one big African SAMBO family.
– It turns out that the tournament gave sambists a boost for the year ahead?
– Of course, I have only positive impressions from the last championship, but, of course, we see that we lack such events. Both Cameroon and other African countries are full of enthusiasm to host major sporting events – both continental and international. If more tournaments are held in Africa, this will help improve the overall level of sambists, promote – in different countries, and certainly increase the chances of our favorite sport to get into the Olympic Games program.
Cameroon is capable of hosting high-level competitions, this has been noted by many. Therefore, we hope that the next stage after the two African Championships held in our country will be some major international tournament: the World Cup or the World Championship. I think this would be a booster for the promotion of SAMBO in our country and on the continent. Moreover, during the tournament, we all saw the interest of the state, in particular the Minister of Sports, in SAMBO, as well as a large number of spectators in the stands.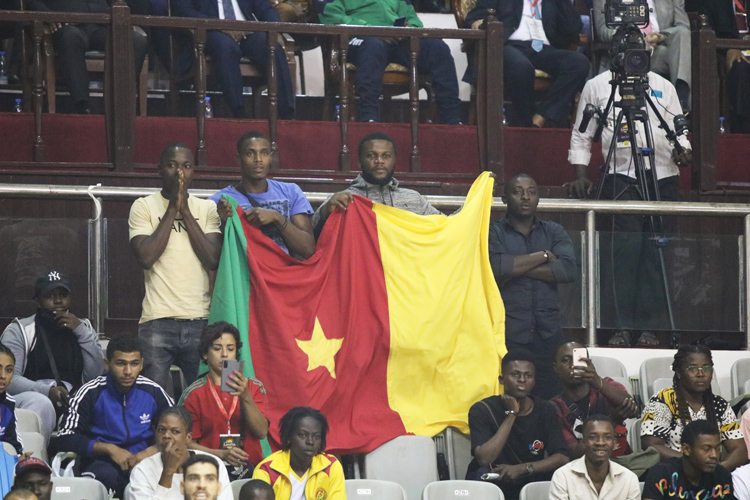 – Why such an interest?
– Work to promote SAMBO in Cameroon is ongoing: the entire team of our federation is working for the benefit of the development of SAMBO so that this process does not stop. Sometimes this leads to some not the most pleasant consequences. For example, I was recently suspended for two years from competing in judo. I was disqualified for my "adventures" in SAMBO, which gives me the opportunity to fully concentrate on this sport for these two years.
The fame of my country thanks to SAMBO continues to grow, in which there is some merit, and I am proud to represent Cameroon in SAMBO. I think it is very important that a world champion can promote his country in the sports arena, and it is also important that these efforts are appreciated.
– When the Minister of Sports of Cameroon left the stands, you put your gold medal on him. Why was this done, and what is your relationship with the minister?
– Yes, there was such a moment. Of course, I did not plan it in advance, but I took advantage of this opportunity and approached the minister. I don't have any close relationship with him and never have. Moreover, when I won the World SAMBO Championships, absolutely nothing happened, I was not marked in any way by the state. It was strange, because in Cameroon at that moment the ceremony of awarding outstanding athletes of the year was taking place, and they ignored me. I was very sorry that the country did not notice and did not appreciate my efforts and my result.
Therefore, now I made an attempt to approach and somehow be remembered by the minister. I did it not only for myself, but for all our guys, for the whole team. After that, the minister said on press cameras that I would be invited to an appointment with the president.
We felt the attention from the authorities even in a difficult period of life. The state fully paid for the funeral of my teammate, who recently passed away after training. They covered all expenses for this event. I hope our interaction with the sports authorities will be strengthened.
Did the minister keep the medal, or did he return it?
– Of course, he gave it back to me a few minutes later.
– Do you feel that your opponents began to get ready for bouts against you in a different way after you became the world champion in Combat SAMBO?
– First of all, I want to say a few words about how I tune in to fights. All my training and my fighting spirit is only thanks to the God who leads me forward and who is within me. There is even a song about this that I always quote: "God is inside me, God is inside everyone!".
Becoming a champion is easy enough, but staying a champion is a task that needs to be worked on. It is a hundred times more difficult, requires much more effort and more work. The secret is simple – to constantly work, and even more than before, in order to remain in this status. This will allow you to prove to everyone, and above all to yourself, that you deserve it. As long as I can, I work hard.
– At the African Championships, you had only one fight – the final. Was that enough for you or would you like to prove several times that you are not in vain wearing the title of world champion?
– Each tournament has its own degree of pressure and responsibility. On the one hand, even one fight with a strong opponent is already a lot, but, of course, I wanted more. If I had more fights, more opportunities to prove myself, I would definitely do it. At the World Championships, in each new fight I could use different tricks, use different tactics. If this time I had the opportunity to show it, I would definitely do it, because everyone is looking at me, everyone knows who I am.
I have a lot of followers and fans who post on social media, film and comment on my bouts and workouts. I know that I have a great responsibility, and I have no right to make a mistake. I must confirm my status, because I am a world champion. It happened so that this time I had only one fight, so I just showed my calm fight.
– During the two days of the competition, you actively supported the Cameroonian athletes from the stands. Were your students there and do you feel the coaching potential in yourself?
– I really was second to the team all the time, without being officially a coach. The fact is that I am the captain of our team, since I am the last one left from the first team. In addition, I perform some functions of a manager in the national team, helping young sambists at competitions. Somehow, behind the scenes, the role of the team leader passed to me.
In addition, I have a club where I train children and adults. And my club is affiliated to the national federation. I pay for my athlete license and coach license, and my students also pay for their licenses. Therefore, it is natural that I see myself as a coach, and a manager, and a captain, and a leader in the team.
After my victory at the World Championships, when I became the first African to achieve such a result, behind the scenes I became an authority for many. And athletes not only from Cameroon, but also from many other countries come up to me, ask for my advice, ask me to train with them, to show them something. For me, this is important and is proof that I am doing what I should. I do a lot in SAMBO because of my great love for this sport. This is not a monetary motivation, but a love for my work and a vocation that I feel. I feel that I can pass on my knowledge further. I have such an opportunity, and young athletes have a need. I hope my skills and knowledge will be useful and will be appreciated.
Perhaps in the future such SAMBO specialists from different countries will be invited to work at training camps and seminars at the International SAMBO Center, which will soon begin its work. This will also help us to grow in order to carry this knowledge further on our continents. I hope that together with FIAS we will be able to implement this for the further development of Cameroonian and African SAMBO.
– After your victory in the final of the African Championships, the whole venue went crazy. The team, as well as the audience in the stands, rushed to congratulate you. In this regard, there are several questions. Do you feel like a star? Who were these people in the stands who rushed from their seats to hug and congratulate you? And how famous is SAMBO in Cameroon?
– I'll start with the last question. SAMBO in Cameroon has really gained great popularity. It is on everyone's lips, even among people who have nothing to do with sports. If you just talk to any person on the street, he will most likely know about this sport.
The fact is that a lot of work is going on in our country to popularize SAMBO. All mass media tell and show news about our victories and achievements. The last African Championships were shown live, and then a few more times on record. If Cameroon participates in international tournaments, stories and news are sure to come out. People watch TV and naturally memorize information.
Of course, there is a difference from 2014, when the African Championships were held in Cameroon for the first time. Yes, already then people had certain knowledge, and spectators came to the competitions. But since that time, there have been so many successes, so many achievements and significant moments that now the popularity of SAMBO in the country is much higher.
As for the people who congratulated me after the victory, it was such a mix of friends and acquaintances who accompany and support me all my life and my entire career. And, of course, there were my fans – people who follow my successes and achievements. For them it was a good opportunity to congratulate me: it was a pleasure for them and for me.
At such moments, of course, I feel that I am popular, that I have a name and an image that people are interested in.
– Seidou, you are a Cameroonian SAMBO star and you are friends with another African star, a sambist from Morocco, Badreddin Diani. How did you make friends, and would this friendship be if you were in the same weight category?
– Badr is not just a friend, he is my brother. We have known each other for a very long time, I don't even remember from what competitions. Our friendship has only grown stronger and stronger over the years. We get along great, I know his parents. In difficult moments we support each other, in joyful moments we congratulate and have fun. Since I have already become a world champion, I have reached this pinnacle in the sport that united us, I feel some responsibility and want to help him conquer this peak so that together we can be proud of our common success. I wish him this as a brother and I am ready to support him in everything.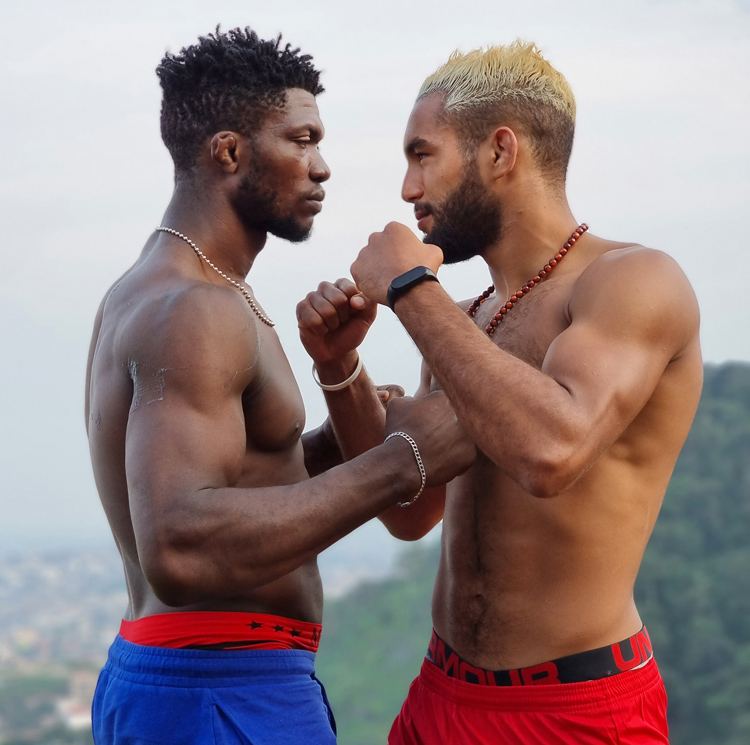 As for the overall weight class, it wouldn't change anything. Here is a recent example – the Egyptian Khaled Abdalftah, with whom I competed in the final and before that we fought against each other several times in competitions. But at the same time we have a very good relationship, we are great friends. When I was in Egypt, he organized a wonderful reception for me, I, in turn, am always ready to meet him at home. It doesn't matter to me whether we compete in the same weight, I'm always ready to make friends and communicate. We are rivals on the mat, but behind the mat all this goes away, and friendship, support and understanding remain – moments that are remembered for a lifetime.
– Who is your main fan?
– My number one fan is my old friend Choupo Jules Bosco, a police officer. I am very proud of my friendship with this man, and he, in turn, supports me in any situation.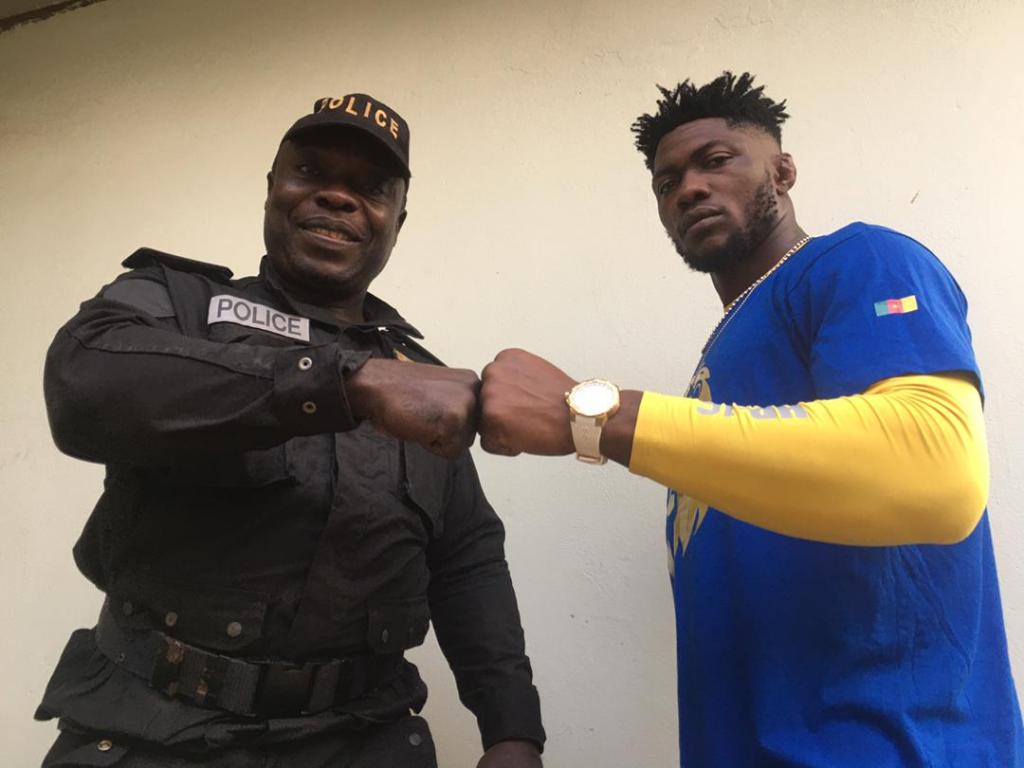 – Seidou, imagine yourself in 20 years. What picture do you see?
– In 20 years, I see myself as the founder of an international charitable foundation that will work in Cameroon, Africa and around the world, thanks to which I will be able to do what I love and pass on my knowledge and experience to people interested in SAMBO. And most importantly, I will be able to convey to them the idea that nothing is impossible. God will always help: if you really want to achieve something, you can do it. The main thing is to never give up!
– Athletes in Cameroon call themselves "Cameroon lions", and the SAMBO mascot is a tiger. How do lions and tigers get along together?
– The lion and the tiger are not about strength, but about strength of mind. It is important that there is some kind of mutual respect between these animals, so that two strong-minded creatures can find common ground, then there will be no problems. These two wonderful animals will definitely find a common language and mutual understanding!