Seidou NJI MOULU: "When I go out on the mat, I concentrate on my opponent and listen to the coach"
Personalities
12 November 2020
Anton Orlov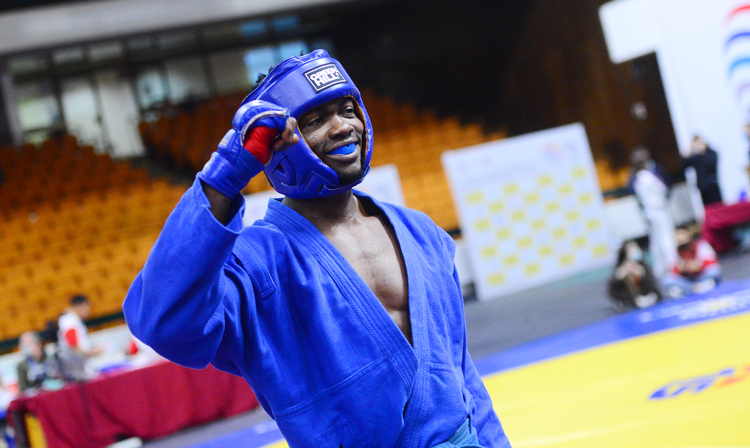 Cameroonian Seidou Nji Moulu made one of the main sensations of the World SAMBO Championships in Serbia. The African athlete became the winner in the weight category up to 100 kg in Combat SAMBO. How he did it, he told in an interview to the FIAS website.
[VIDEO] World SAMBO Championships 2020. Combat SAMBO. Final 100 kg. Seidou NJI MOULUH (CMR) vs Anatolii VOLOSHYNOV (UKR)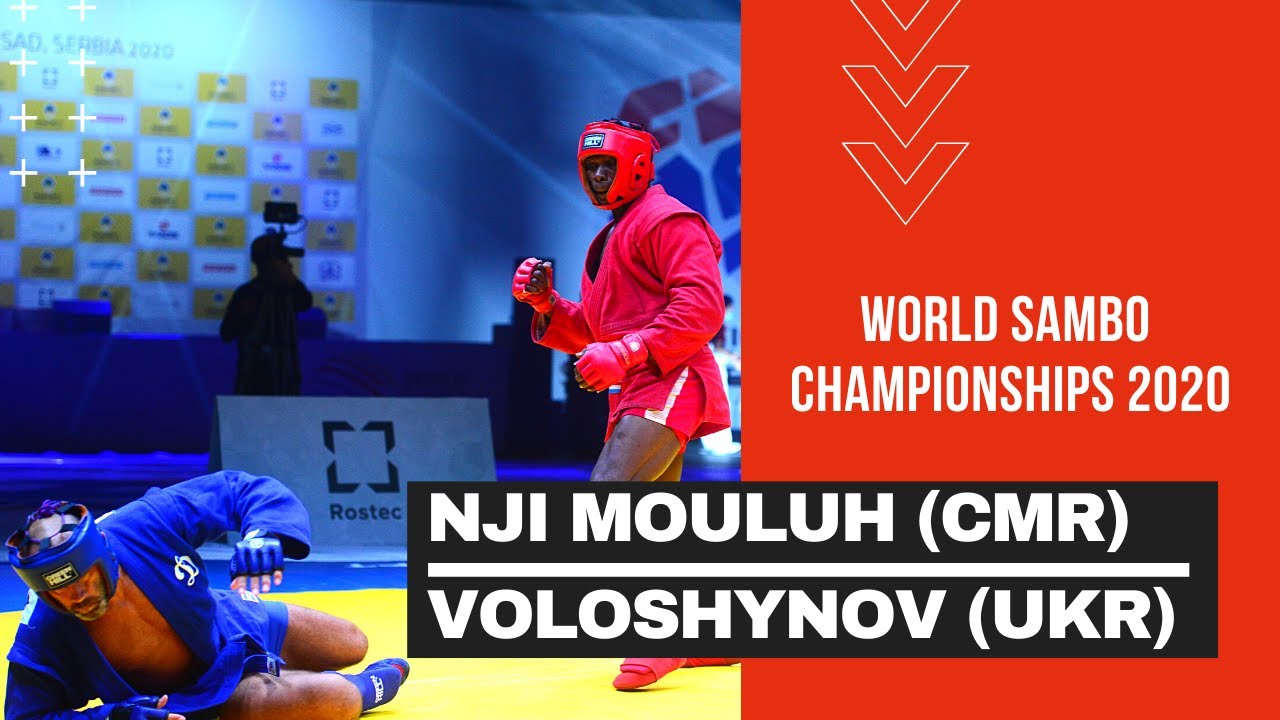 An unique event in the history of world SAMBO took place in Serbia - you became not only the first Cameroonian, but also an African athlete to win a gold medal at the World SAMBO Championships. What are you feeling now?
- We just flew to Novi Sad the night before, we had a hard and long journey. Until the last moment, my team and I were not sure that we would be able to fly to Serbia, because Cameroon was closed due to the outbreak of the coronavirus. Nevertheless, despite all the obstacles and thanks to the help from the sports leadership of our country, we succeeded.
And yet, what does this medal mean to you?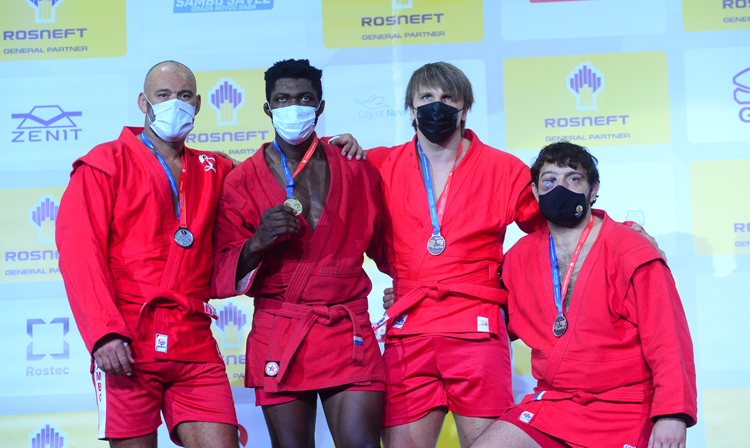 - I would like to dedicate this medal to our entire team, to each member of our national team individually, especially to its president. Without their support, this victory would have been impossible. We work together, we train together, we are one unit.
The path to this medal was very long, it took not months, but years. Until the last minute of the final fight, I believed in victory and did not give up. I thank God and the team for achieving this result today. Only thanks to God I was able to come to this tournament and was able to win.
You went on the way to the final of strong athletes from Russia and Uzbekistan, and in the final - from Ukraine. Nobody can say that you are a random champion, that you had an easy draw. What was the most difficult fight for you?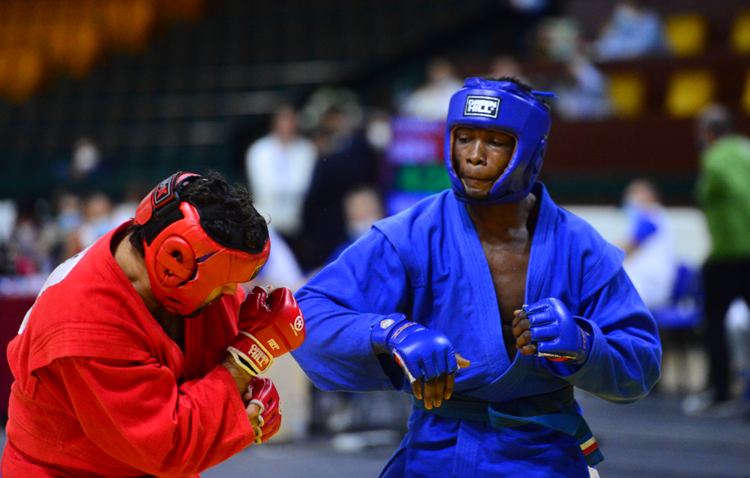 - Perhaps the first fight was the most difficult. We just arrived the night before, we had a difficult journey, there was little time for rest, recovery and preparation. In addition, it was necessary to join the competition, which also added excitement, so the first fight was the most difficult.
That is, from the point of view of psychology?
- Psychology and Physics. I gave everything to win the first fight and move on. It was difficult mentally and physically.
It is impossible to win the World SAMBO Championships by accident. Was there any tactic for the entire tournament or for each fight separately?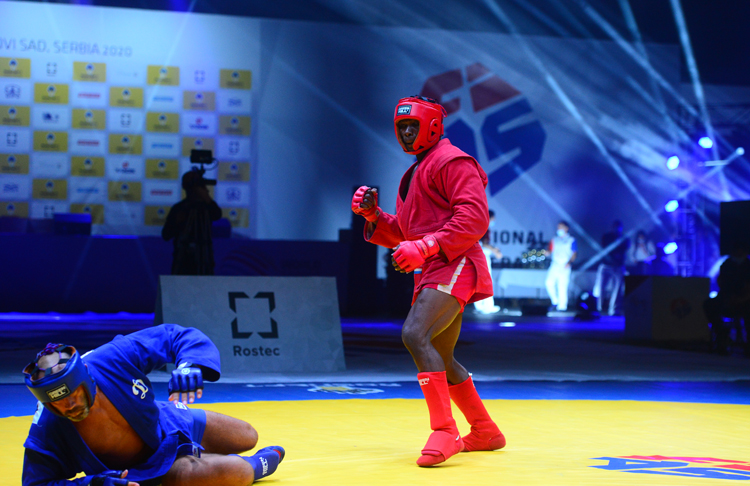 - This is my first World Championships in Combat SAMBO, as I used to take part in Sports SAMBO competitions. We had a very difficult preparation, as we had to rebuild. It was the most difficult stage, many components had to be strengthened and refined, I gave all my strength for this.
But what were the tactics?
- It is impossible to predict how the fight will unfold, therefore, going out on the mat, it is important to listen and hear the coach. The coach looks from the side and he knows better how to act, I listened to the coach. This was my tactic.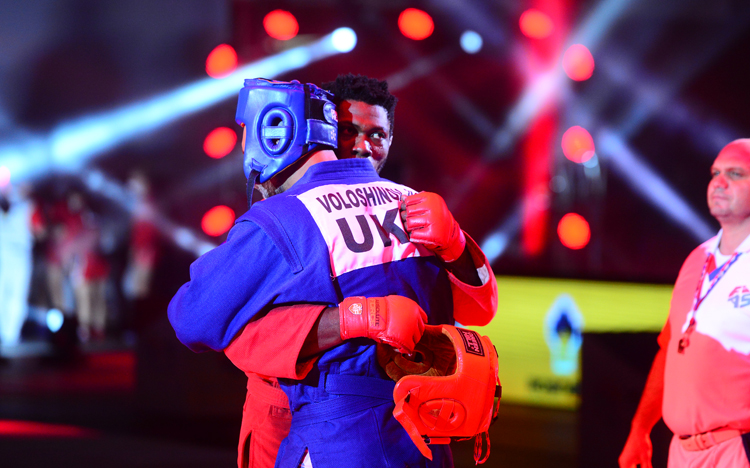 Cameroon is traditionally very noisy to support its athletes in competitions. What was it like performing without spectators this time?
- The fight remains a fight. When I go out on the mat, I concentrate on my opponent. Everything else does not exist for me. In front of me I see the face of an opponent who can knock me out, and nothing else. However, I hear my coach and my teammates, because we are one unit, we understand each other from a distance and even without words.