Pan American SAMBO Union Founded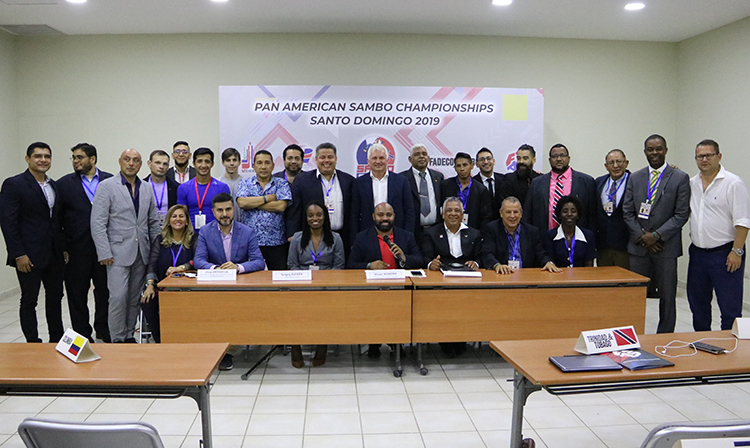 On June 27, the constituent congress of the Pan American SAMBO Union was held in Santo Domingo (Dominican Republic).
The event was attended by the heads of national federations of 22 countries, including Argentina, Bolivia, Brazil, Venezuela, Guyana, Guatemala, Honduras, Dominican Republic, Canada, Colombia, Costa Rica, Cuba, Mexico, Nicaragua, Panama, El Salvador, Saint Lucia, USA, Trinidad and Tobago, Uruguay, Chile, Jamaica.
The President of the Union was elected at the Congress, he became the head of the Colombian SAMBO Federation Omar Lopera. Eliseo Romero, who is the president of the Dominican SAMBO Federation, has been elected the secretary general of the confederation. Three vice-presidents also appeared in the leadership of the continental organization: Jason Fraser (Trinidad and Tobago), Mikhail Kozitsky (USA) and Juan Pablo Melo (Argentina).
FIAS Vice-President, the head of the European and All-Russian SAMBO Federation Sergey Eliseev became the honor guest who visited the founding congress. In his speech, he congratulated the participants on the decision made and pointed out the need for joint efforts in the development and popularization of SAMBO in the Pan American continent.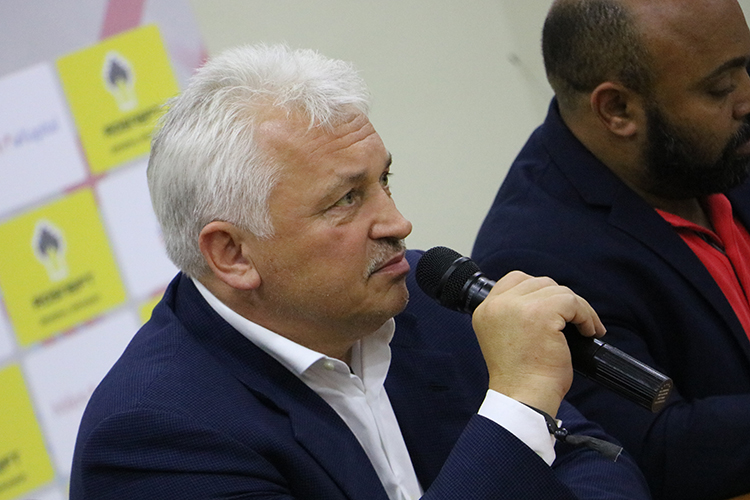 "Last year the International SAMBO Federation received a temporary recognition of the International Olympic Committee. Today we continue to work on the development of SAMBO around the world. And for us the activity of each national and continental federation is very important. I am very pleased that today Pan-American confederation has joined the European, Asian and African federations," Eliseev stressed.
[PHOTO] CONSTITUENT CONGRESS OF THE PAN AMERICAN SAMBO UNION
[Photogallery] Constituent Congress of the Pan American SAMBO Union