Tariel ABASOV: "To win you need to have patience and not rush"
Personalities
28 September 2021
Aleksandr Solomahin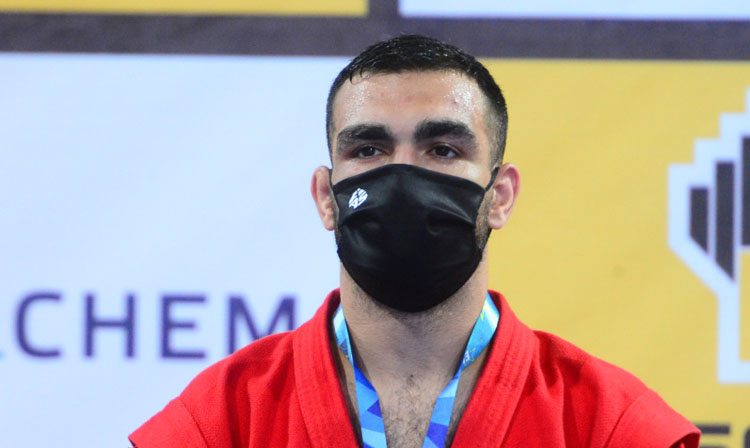 In 2021, sambist Tariel Abasov, representing the Israeli national team, achieved an important victory - he became the European champion in Combat SAMBO in the weight category up to 71 kg. His fight in the final against Armenian athlete Mher Merjanyan was remembered by many viewers thanks to Abasov's incredible comeback. Losing 0:6, he managed to win with the help of a painful hold. Tariel spoke about this fight, as well as about smart training and sports aggression in an interview for the FIAS website.
The fight in the finals is a promotion for SAMBO, because this is exactly the kind of combat where, losing, there is a chance to win. How did you manage it? How could you not break down?
– I lost a lot of points during the fight, but with experience I realized that you need to have a lot of patience and not rush. At first, my opponent controlled the course of the fight, but I still knew that the victory would be mine. You just need to be patient and look for an opportunity to win.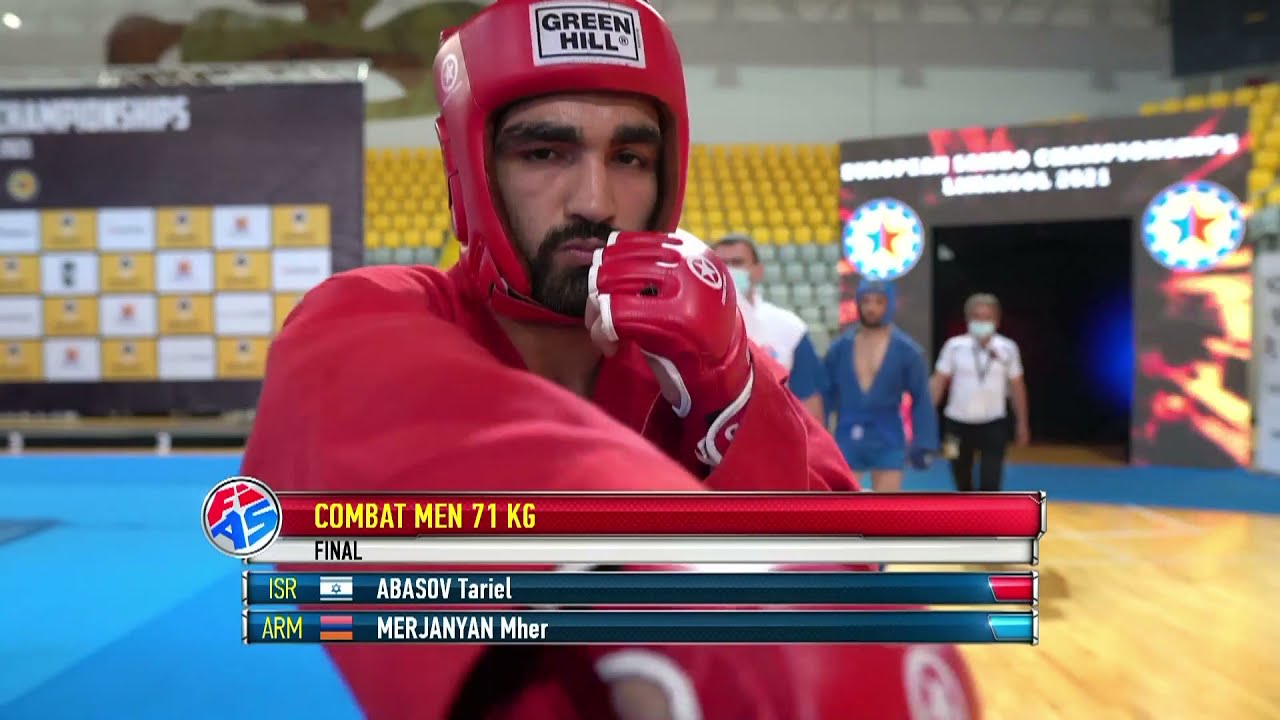 Winning the European Championships in 2021 – your highest career achievement?
– In 2019, I took third place at the European Championships, in 2018 I was third at the World Championships. In May 2021, at the European Championships in Limassol, I became the first at the international SAMBO tournament for the first time. Now I need to take the next step and become the world champion.
How did you manage to improve your achievements and become the first?
– All comes with experience. Earlier, when I was young, I made a lot of mistakes, but now I changed my tactics a little, and also improved my technique. And, as I said, with age, I came to understand that to win you need to have patience and not rush.
Athletes who switch from Sport SAMBO to Combat SAMBO are often afraid of blows during fights. What advice could you give them: what should be done in order not to be afraid of blows?
– You need to train well and smartly. Spar with good partners who don't necessarily swing and chop. We need training in technique, and with experience everything will come. I remember my first SAMBO competitions, when I didn't even know how to stand correctly in the rack. And now, over time, I became calmer, I control everything, I see everything. The main thing is to never stop, continue to train smartly, listen to your coach – and everything will work out.
During the fight, do you get aggression against your opponent?
– I don't have that, we are all athletes, and I respect each of my opponents. I have never had personal problems with anyone. You cannot be aggressive and lose control, you need to include sports aggression wisely. You need to know when to show character and where to step on the gas.
Can we say that SAMBO in Israel is reaching a new level?
– It is enough to look at our results. At the European Championships, which took place in May in Cyprus, we won 3 silver and 1 gold medals. Despite the fact that Israel is still a new and small country for SAMBO. Nevertheless, step by step we are able to move forward.