Tymur SAMEDOV: "There are only Friends inside the SAMBO Community"
Personalities
21 September 2021
Anton Orlov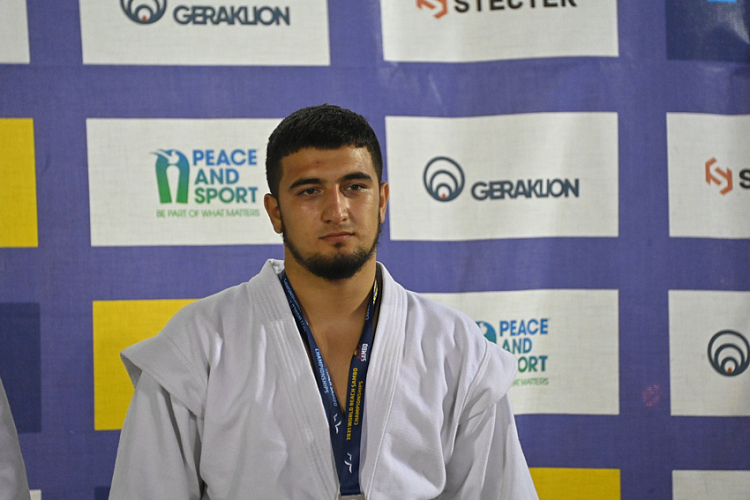 Ukrainian sambist Tymur Samedov won a bronze medal at the first ever World Beach Sambo Championships. In his interview for the FIAS website, he spoke about the circumstances that prevented him from taking the first place, his signature reception and relations within the SAMBO community.
Tymur, what prevented you from winning?
– I think one of the main factors that personally prevented me from climbing to a higher step on the podium was my weight – 95 kg. I fought with opponents who were much larger than me. At my 18 years old, I probably lacked a little experience, including performing on the sand.
How would you rate the organization of the Championship? Were there any external circumstances that prevented you and the Ukrainian national team from performing better?
– Perhaps the heat has interfered a little. But from the side of the Cyprus SAMBO Federation everything was at the highest level, the organization of the Championship was very good!
What did you remember the most at the first ever World Beach SAMBO Championship?
– Probably the very significance of this tournament. Of course, I really wanted to win a gold medal, but failed. We will improve the quality of medals next year.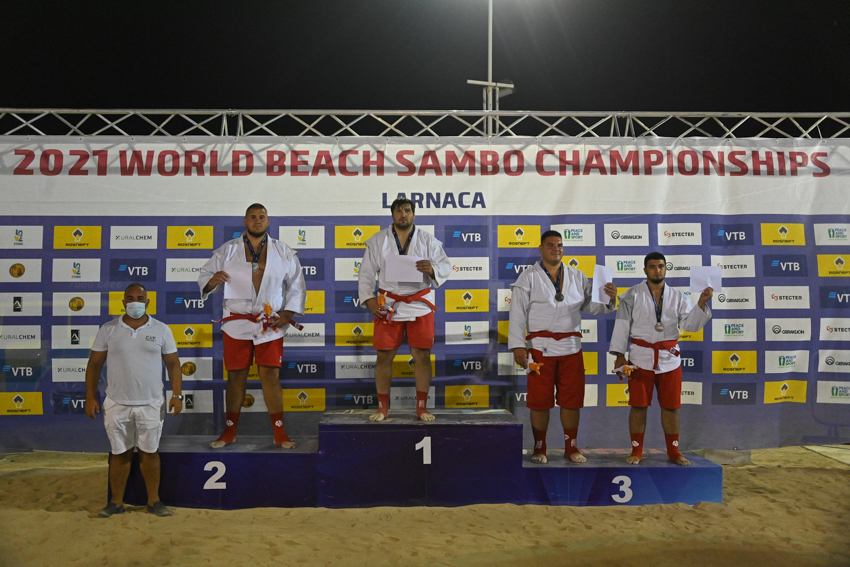 What is your signature move and did you manage to perform it this time?
– A throw from my knees, but I could not do it today.
In what mood did you go home?
– With a good one. Our team has two medals, which is good, although not enough. We need to improve their quality. There is work to do.
FIAS President Vasily Shestakov often says "On the mat we are rivals, behind the mat we are friends." Can the same be said about sand?
– Of course, it's the same with sand. We have very warm relations with sambists from other countries. There are only friends within the SAMBO community.