Cooperation agreement signed between Sambo and Wushu in Korea
Official
2 February 2016
Sergei Grishin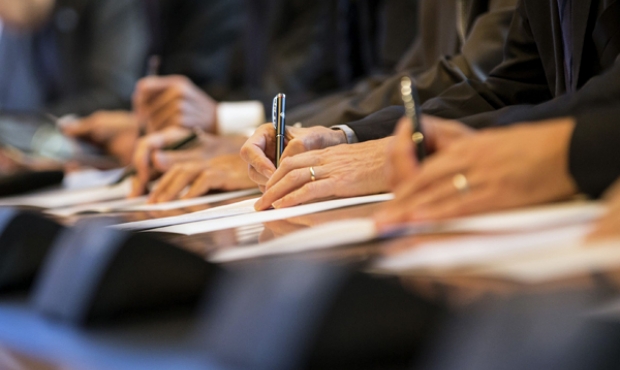 A cooperation agreement between Sambo and Wushu, national sports of Russia and China, was signed on the 2nd of February in Seoul.
The President of Korea Sambo Federation Moon Chongkeum and the President of Korea Wushu Association Park Changbom signed the agreement to promote healthy lifestyle, enhance national sport competitiveness, work for benefits of community.
Both organizations aim to have their sport in Olympic family, will host joint events and take part in sport, cultural exchange between Korea, China and Russia.
This is the first agreement signed in Korea between organizations representing national sport. Accelerated growth of Sambo and Wushu is being expected along with expansion of economic cooperation between countries.
Photo: "Rossiyskaya Gazeta"