National school of sambo referees was opened in Morocco
Federations
1 March 2017
Sergei Grishin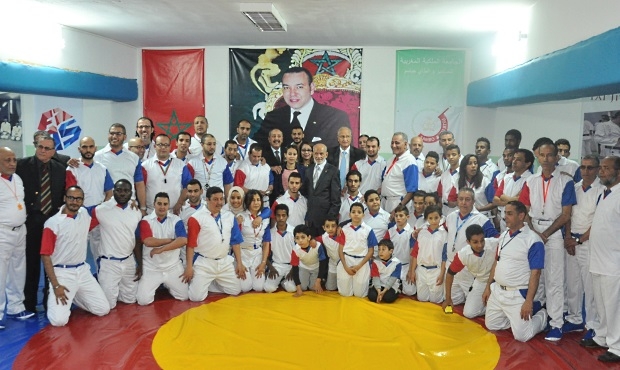 Moroccan National School of sambo referees began its work on the base of Derb Ghallef  social education center in Casablanca. Both beginners and experienced referees will undergo training at this school. In case of successful examination, referees will be able to work at various tournaments in Africa.
According to Royal Moroccan Federation of Sambo and Tai Jitsu, the training program includes both theoretical classes and practical studies. They cover the whole sambo Code of Points elaborated by FIAS. Experienced referees will be able to take advanced training courses, while beginners will study theory and basics of refereeing as well as put learning into practice.
According to the President of Moroccan Federation Dalil Skalli, who is a teaching director at the National school of referees, beginner`s course can be attended by sambo wrestlers over the age of 12. Advanced training courses are only available for referees from the national referee staff.
Initial training time is one year, postgraduate courses are also available. On completing the course certificate of appropriate grade will be issued in accordance with the following list:
Trainee-referee;
League referee;
Regional referee;
National referee.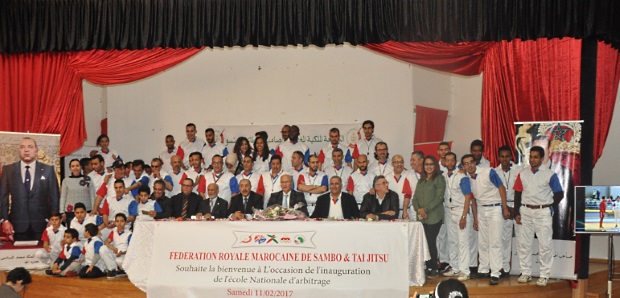 "The education cannot be considered accomplished if it doesn`t include practice. For this purpose, referees who took theoretical and practical tests, will be appointed to judge in local, regional and national competitions in accordance with received categories", -  emphasized Dalil Skalli.
According to him, referees, who will pass the tests of African Sambo Confederation, will be invited to work at the African Championship. Dalil Skalli particularly noted that all courses at the National school of referees are open and available not only for Moroccans but also for representatives of all African countries.
In addition to this, he announced that the School is planning to host four Seychellois referees in Casablanca as part of preparation for 2017 African Championship in the Seychelles. The School will fully defray their accommodation costs.