Serbian SAMBO Championships were held in Novi Sad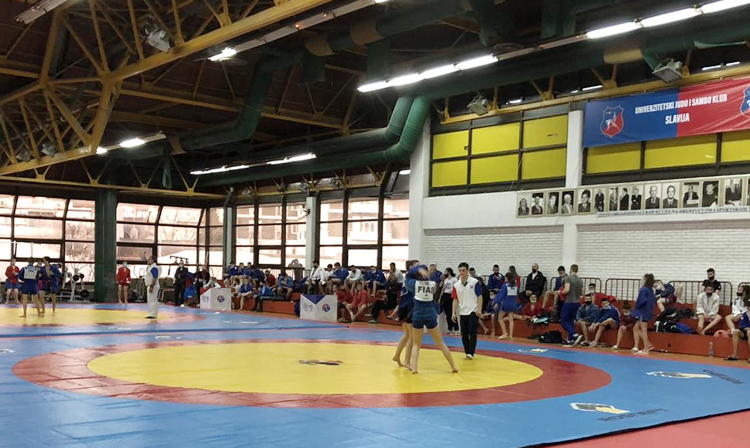 Serbian SAMBO Federation organized the national championships for seniors but as well for youth, juniors and cadets. On March 14th Novi Sad hosted about 200 competitors from all over the country. The winners took medals in new 7 weight categories and with those their spot in national team of Serbia.
"It's really great to see even bigger number of sambists then we had it last year. It's been a long year for every athlete caused by Covid 19, but waterway we had great results on World championships here in Novi Sad. We are having the European championships in Cyprus in two months, first one since Gijon 2019 and we are getting ready for it. My personally, I feel it's my time to take one bigger step to that result but also Serbia has a great team so I hope we will have more great results" – one of the leaders of the Serbian team Vladimir Gajic said.
It needs to be said, that Vladimir Gajic and Ivana Jandric, two of the best sambist in Serbia were very dominant in their fights at the national championships.
During the competitions, Serbian referee veteran Nikola Diskovic took his part in this national championship and shared his knowledge with young referees. Couple of young boys and girls had their debut sharing sport justice with being controlled by Nikola.
Whole competitions were held in special conditions with all prescribed measures to control the virus Covid 19 and in the presence of police and inspection.