Blind and deaf Sambo has been officially recognized in Russia
Official
6 November 2015
Sergei Grishin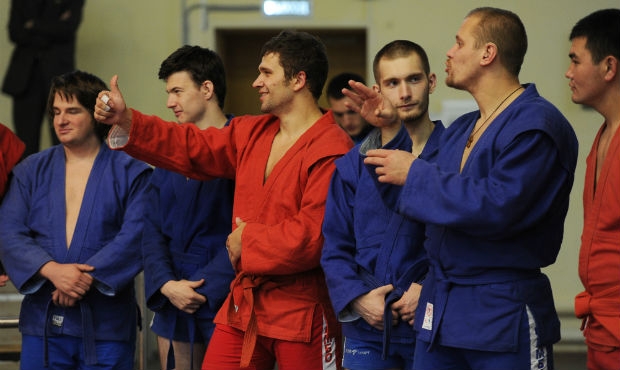 Sambo has been included in the Russian Register of Sports as a "blind sport" and "deaf sport". This complicated wording means that blind and deaf Sambo has been officially recognized in Russia. The decision was made at a meeting of the Ministry of Sport chaired by Deputy Minister of Sport Pavel Kolobkov, which was held on November 5.
"November 5, 2015 can rightly be considered the birthday of blind and deaf Sambo," says Roman Novikov, co-director of the committee for athletes with disabilities of the Russian Sambo Federation (RSF). "It took us exactly four years to reach this point, and frankly, we still haven't fully realized what we've already done and are continuing to do for blind Sambo. As the founder of Sambo, Russia led the way. Now all we have to work even harder to make blind Sambo a success at the international level and take a well-deserved place in the Paralympic Games."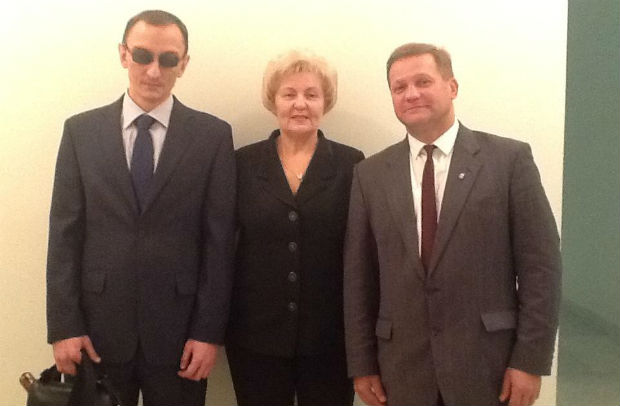 Novikov noted that Lydia Abramova, President of the Russia Blind Sports Federation, attended the event, and following the meeting, Sambo was included as a new discipline in this organization. He also expressed the hope that other countries would take a more active interest in this area of Sambo, and also help their blind and visually impaired fighters promote this socially important side of the International Sambo Federation.
"Without exaggeration, I think blind Sambo can be considered the social face of Sambo at the international level. I'd like to express my gratitude to the President of the RSF, FIAS Vice President Sergey Eliseev and Vice President of the RSF Sergey Baidakov, without whose essential support, this area of Sambo would probably not exist today," Novikov said. "I would not have been able to organize "Overcoming" Sambo tournaments for athletes with disabilities so well without the assistance of the Vice President of the Moscow Sambo Federation, Victor Ignatenko, and President of the Blind Sambo Foundation, Natalia Novikova. Igor Ryazantsev, editor-in-chief of the Fighter TV channel, has also been a strong supporter throughout all four years of active development of blind Sambo. Many thanks to Ilya Muravnik, the director of filming and editing, who created a lot of high-quality content on blind Sambo. I'd like to thank all the FIAS employees who quickly helped solve the current issues. I hope the teamwork and efficiency will remain at the same high level!"