Ukrainian Youth and Junior SAMBO Championships was held in Sumy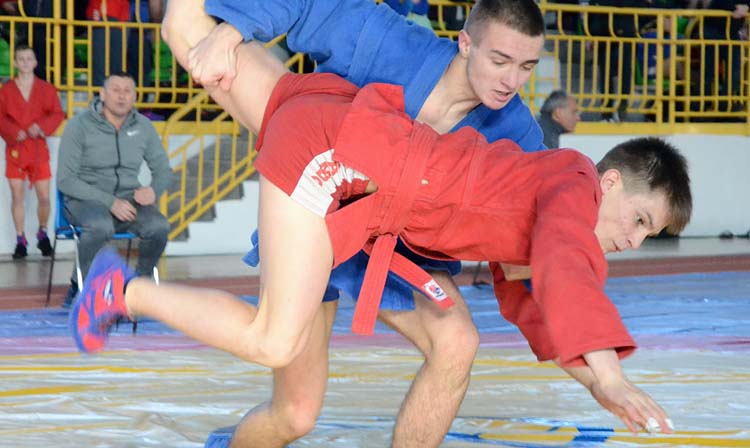 The Ukrainian Youth and Junior SAMBO Championships in Sport and Combat SAMBO were held on January 23-24 in Sumy. Competitions took place in the arena of the state university and brought together about 500 participants from 23 regions of the country.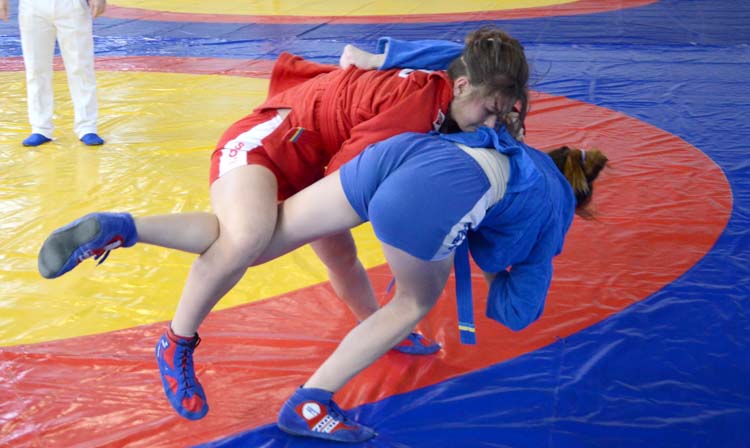 "We have opened the official calendar of our federation in 2020, and the season is going to be very busy both on the international and national arenas. The coaches of the youth team were able to evaluate the candidates for the team for the European Championship, which will be held in April in Bulgaria. This championship of Ukraine showed that we have chosen the right strategy to popularize the sport, as evidenced by the number of participants, as well as the attention to the tournament from the leaders of the Olympic movement, where sambo has already entered", the President of the National SAMBO Federation of Ukraine Vadim Rogach said.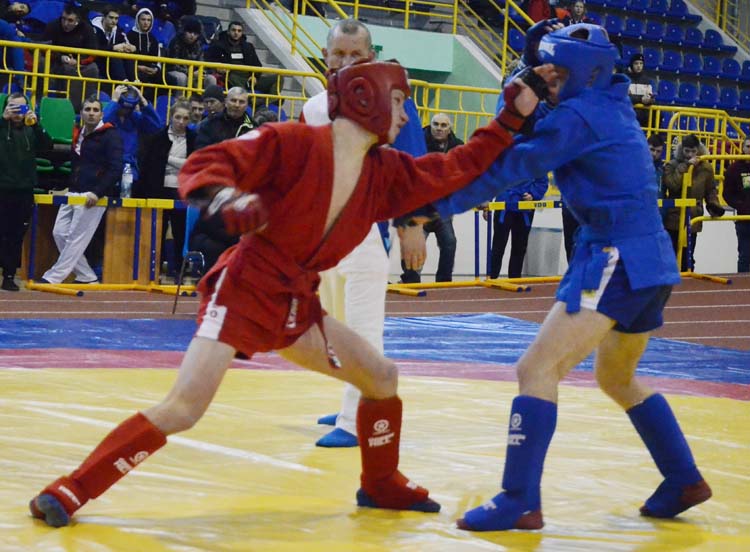 The head of the Ukrainian SAMBO told that the competition was attended by the head of the branch of the National Olympic Committee of Ukraine in Sumy region Elena Petrova, who is the silver medalist of the 1998 Biathlon Winter Games.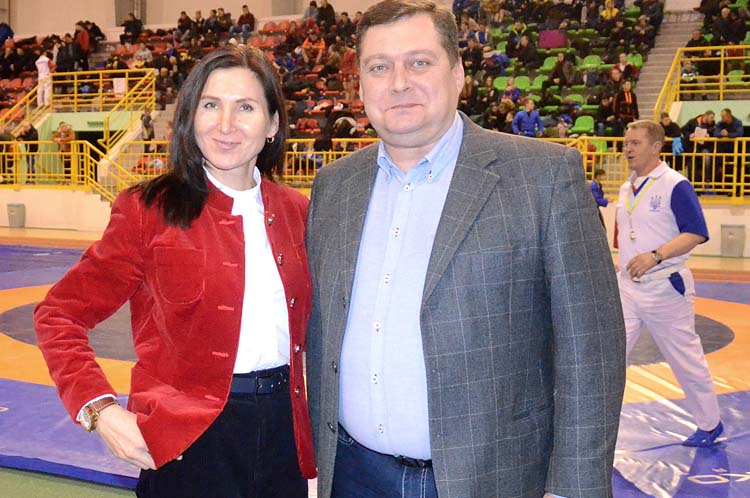 "In general, we work closely with the NOC of our country. And last year, the president of the organization, the legendary pole vaulter Sergey Bubka, praised the contribution of our athletes to the team's medal achievements at the II European Games in Minsk, where Ukrainian sambists won six awards: gold, three silver and two bronze," Vadim Rogach emphasized.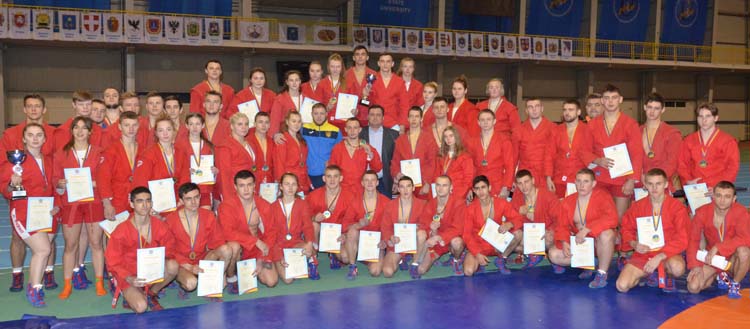 Results of the Ukrainian Youth and Junior SAMBO Championships 2020
Team rank – Youth
1. Odessa region.
2. Kharkov region.
3. Kiev.
Champions of Ukraine
Youth (W)
40 kg - Yarina FEDORCHENKO (Sumy region)
44 kg - Julia ZASULSKAYA (Sumy region)
48 kg - Alina MAREYCHEVA (Cherkasy region)
52 kg - Daria VILIYCHUK (Zhytomyr region)
56 kg - Snezhana PLISH (Ivano-Frankivsk region)
60 kg - Maria KUNEVICH (Ivano-Frankivsk region)
65 kg - Valeria BIRYUCHENKO (Zhytomyr region)
70 kg - Irina IVASCHUK (Lugansk region)
75 kg - Margarita PTUSHKA (Lugansk region)
+75 kg - Elizaveta MORENKO (Donetsk region)
Youth (M)
48 kg - Artem GORBAN (Kiev)
52 kg - Danila MOVCHAN (Kharkov region)
56 kg - Georgiy KURKOED (Odessa region)
60 kg - Evgeny FEDENKO (Odessa region)
65 kg - Danila KANIKOVSKY (Odessa region)
70 kg - Sergey NEBOTOV (Nikolaev region)
75 kg - Denis KIZIMENKO (Kharkov region)
81 kg - Bogdan SKRIPKA (Odessa region)
87 kg - Ilya PETRAKOV (Kharkov region)
+87 kg - Igor BASANETS (Sumy region)
Combat SAMBO
48 kg - Dmitry KOVALETS (Vinnytsia region)
52 kg - Yuri ANDRONATIY (Vinnytsia region)
56 kg - Vladimir MOSKALENKO (Donetsk region)
60 kg - Nikolay SIDOR (Khmelnitsky region)
65 kg - Eduard LYASHUK (Rivne region)
70 kg - Dmitry BORSCH (Dnipropetrovsk region)
75 kg - Yuri MIKHAILOV (Rivne region)
81 kg - Vladislav KRYLOV (Donetsk region)
87 kg - Oleg TRETYAKOV (Kherson region)
+87 kg - Dmitry KABANETS (Kiev)
Team rank – Juniors
1. Kharkov region
2. Kiev
3. Vinnytsia region
Champions of Ukraine
Juniors (W)
44 kg - Miroslava SAVCHENKO (Lugansk region)
48 kg - Anna KOSTORNAYA (Nikolaev region)
52 kg - Alla BEGEBA (Ivano-Frankivsk region)
56 kg - Maria Rybachuk (Odessa region)
60 kg - Victoria BALZHIK (Odessa region)
64 kg - Maryana MIKHAILOVA (Kharkov region)
68 kg - Valeria ZAKHAREVICH (Dnipropetrovsk region)
72 kg - Nataliya CHISTYAKOVA (Chernihiv region)
80 kg - Irina LOGOIDA (Odessa region)
+80 kg - Ekaterina CHOVGUN (Dnipropetrovsk region)
Juniors (M)
48 kg - Maxim KAZNACHEEV (Kharkov region)
52 kg - Daniil ZHIVITSA (Dnipropetrovsk region)
57 kg - Yuri YAREMCHUK (Ivano-Frankivsk region)
62 kg - Anatoly KULIBABA (Vinnytsia region)
68 kg - Roman TRUSH (Kharkov region)
74 kg - Mikhail SVIDRAK (Ivano-Frankivsk region)
82 kg - Daniz RASHIDOV (Kharkov region)
90 kg - Stanislav SERGIYCHUK (Khmelnitsky region)
100 kg - Sergey MOLODYK (Kiev)
+100 kg - Denis SMIRNOV (Kharkov region)
Combat SAMBO
48 kg - Anton PALAMARCHUK (Vinnytsia region)
52 kg - Alexander KLAPSHA (Vinnytsia region)
57 kg - Zakhar LYULIN (Donetsk region)
62 kg - Egor NABOKA (Dnipropetrovsk region)
68 kg - Danila GOMELA (Kharkov region)
74 kg - Vasily IVONYAK (Odessa region)
82 kg - Ivan GOLACHENKO (Kiev)
90 kg - Ivan KOZLOVSKY (Odessa region)
100 kg - Dmitry KABANETS (Kiev)
+100 kg - Artem TISHCHENKO (Odessa region)