5 reasons why we are looking forward to 2017 Asian SAMBO Championships
Competitions
21 June 2017
Sergei Grishin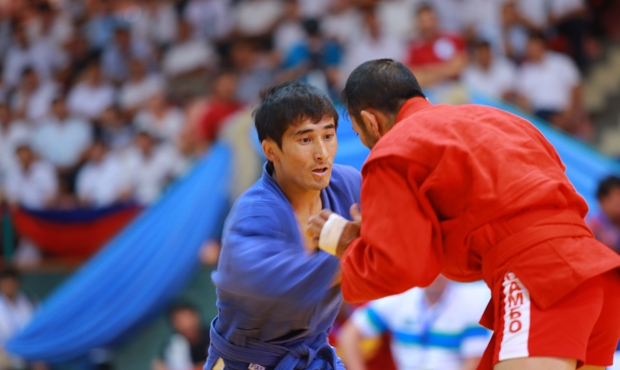 Asian SAMBO Championships will be held in Uzbekistan from June 30 to July 2. "Uzbekistan" sports complex, situated in the capital of the country Tashkent, is going to host the best sambists of the continent, who will compete for the title of the strongest. FIAS website put forward at least 5 reasons, why we are looking forward to 2017 Asian SAMBO Championships.
1. Full rehearsal and qualification for Ashkhabad 2017
In September the capital of Turkmenistan will host Asian Indoor and Martial Arts Games, within the framework of which SAMBO tournament will be held for the first time. Turkmenian SAMBO athletes started preparation for these competitions in advance, at International SAMBO tournament for prizes of President of Belarus in Minsk in February they broke into the world of sport, having won many medals. In the interview to FIAS website gold medalist in combat SAMBO in under 68 kgs weight category Abdulla Babayev said:
"The most important event this year is Asiada (Asian Indoor and Martial Arts Games), which will be held in Turkmenistan. The main thing now is to prepare for participation in this tournament. Together with coaching staff we elaborated a complex of training spells. Country's policymakers promise sportsmen, who will win medals, good prizes such as cars and apartments. So there is remunerative incentive to win".
However, sambo athletes from other countries are also determined to win medals. That is why the upcoming Asian Championships can be regarded as final rehearsal for the Games in Ashkhabad. Do you want to learn about odds-on favorites in Turkmenistan? Then monitor the results of continental tournament.
2. Electoral congress of Asian SAMBO Union
The day before the start of the tournament in Tashkent Congress of Asian SAMBO Union (ASU) will be held. The first part of it will be dedicated to the report of President of ASU Alamzhon Mullaev and consideration of current issues. In the second part the election of president and board members for positions in ASU executive committee for the period of 2017-2021 will be held.
[VIDEO] Announcement of the Asian SAMBO Championships 2017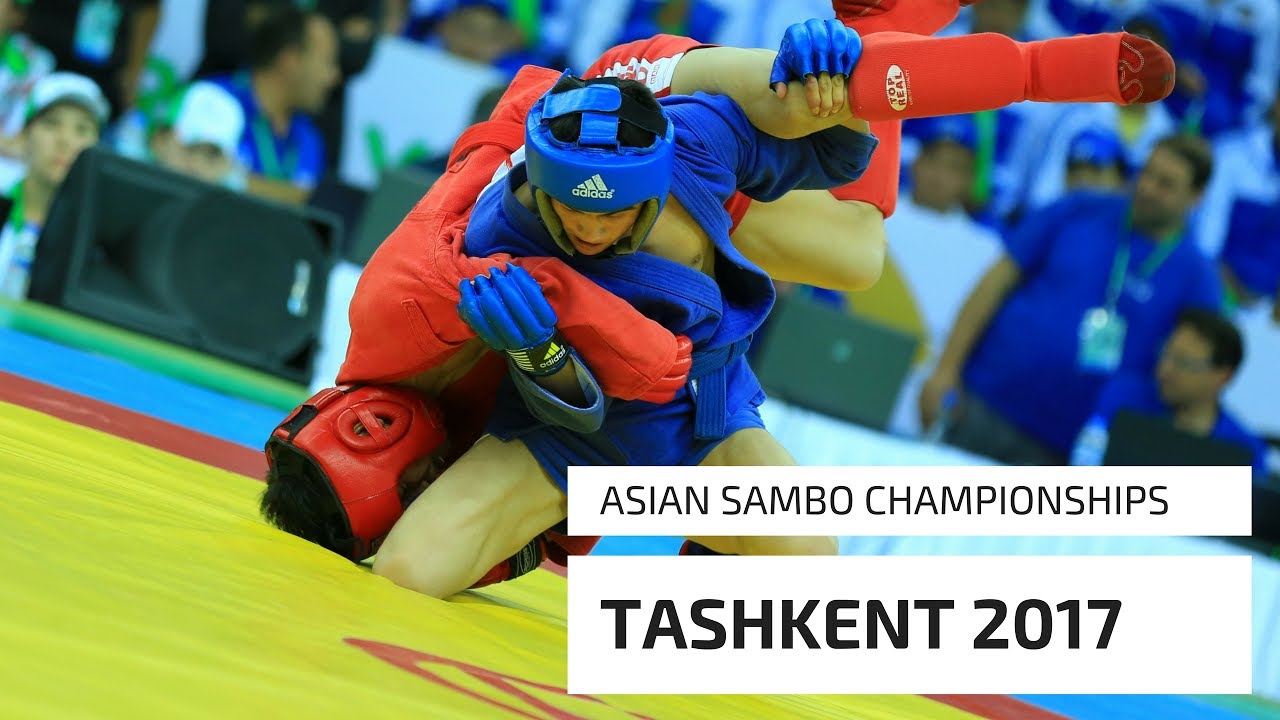 3. Participants of 2017 Asian Championships
According to preliminary data, more than 300 SAMBO athletes from the continent will take part in the tournament. There are both recognized favorites and newcomers among the participants. It is worth mentioning that among participating countries, who submitted their entry, there is the national team of Bangladesh, which will perform at such large-scale international SAMBO tournament for the first time. In this case sportsmen not only have to test their strength and skills, they also have to learn to cope with excitement, which is inevitable at such high-level competitions. No matter whether SAMBO athletes from Bangladesh can compete for medals or not, the main thing is fact that they can acquire competition experience, which will prove useful in future for sure.
4. SAMBO traditions
The host country of the present continental championships is famous for both its outstanding SAMBO athletes and vast experience of hosting major international tournaments. It's worth reminding that Tashkent in particular hosted 2014 Asian Championships and a few years earlier in 2010 the world`s best SAMBO athletes gathered at the main start of the year – World SAMBO Championships. In Uzbekistan they can not only fight well, but also host large-scale competitions. For those who performed in "Uzbekistan" sports complex earlier, this tournament can give an opportunity for revenge or confirmation of their own class.
5. The beauty of Uzbekistan
Of course, the tournament participants` main goal is competing for medals, however in their free time sportsmen and coaches will have lots of opportunities to enjoy brilliant landscapes both in Tashkent and in Uzbekistan in general. There is an interesting fact: Uzbekistan has access to the Aral Sea, however only Uzbekistan and Liechtenstein have to cross the territories of two countries in order to get access to the World Ocean, all neighboring countries don`t have access to the World Ocean either.  Although there are no seas anywhere near Tashkent, there are still lots of historical, architectural and landscape sights, providing every sportsman with great selfie opportunities. However the best selfies are the ones you make with medal you`ve just earned, preferably a gold one.