Asia and Oceania SAMBO Championships in Astana made history
The capital of Kazakhstan hosted the Asia and Oceania SAMBO Championships from 7 to 11 June. The main continental tournament was held among adults, juniors, youth, masters, as well as among blind and visually impaired athletes.
The general partner of the tournament was Rosneft oil company.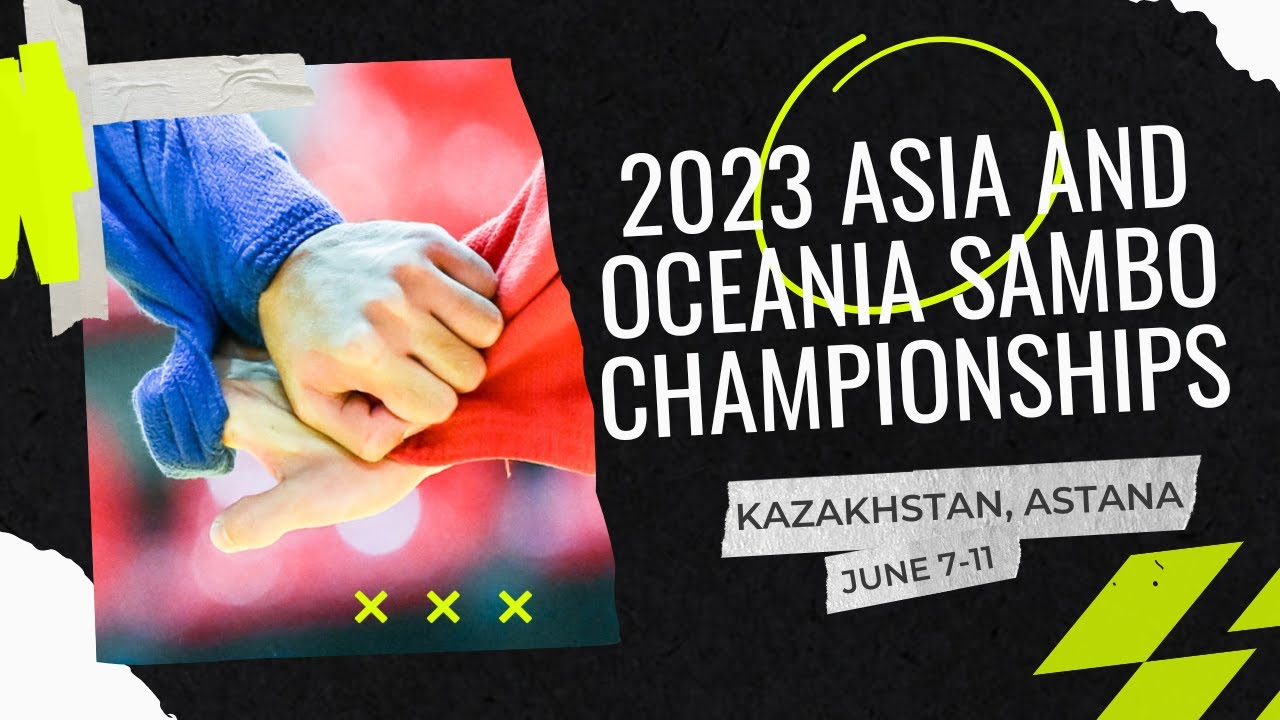 About 500 athletes from 22 countries took part in the competition: Australia, Bolivia, Venezuela, Hong Kong, Georgia, India, Indonesia, Jordan, Kazakhstan, People's Republic of China, Kyrgyzstan, Malaysia, Moldova, Mongolia, New Zealand, Republic of Korea, Tajikistan, Thailand , Turkmenistan, Uzbekistan, the Philippines, and the FIAS 1 team. Since the Asia and Oceania Championships among the blind and visually impaired assumed the possibility of participation of athletes from all over the world in the weight category up to 79 kg, which became the selection for the World Games in Saudi Arabia, it was also attended by athletes from Europe and Latin America.
The first place in the team event was taken by the hosts of the Championships – the national team of Kazakhstan, having won 60 medals (29 gold, 17 silver and 14 bronze). The second place belongs to the national team of Uzbekistan with 41 medals (18 gold, 10 silver and 13 bronze). The third was the team of Mongolia: 30 medals (5 gold, 10 silver, 15 bronze). In total, medals were distributed to 14 countries.
The results of the tournament were summed up by the President of the Sambo Union of Asia and Oceania Alamjon Mullaev.
"This Championship has become historic: for the first time in the history of our continent, together with the Asia and Oceania Sambo Championships, continental Championships among blind and visually impaired athletes were held. For a number of weight categories, our competitions have also become a qualifying tournament for the World Combat Games, which will be held at the end of October in Saudi Arabia. Another feature of the tournament was the Combat SAMBO competition among female juniors, also held for the first time.
Summing up, I would like to note the performance of the host team of the tournament – the national team of Kazakhstan, which won first place in the team event, as well as the teams of Uzbekistan and Mongolia, which left a good impression. Separately, I want to congratulate an athlete from Australia, Sebastian Temesi, with a silver medal in Combat SAMBO in the weight category up to 88 kg, as well as New Zealand athletes who won a silver medal among the visually impaired and a bronze medal in Combat SAMBO among juniors. This is largely the merit of the presidents of the national SAMBO federations of Australia and New Zealand, Savely Timofeev and Sergey Permitin.
And, of course, I want to thank the Kazakhstan Federation of Sport and Combat SAMBO and personally President Aidos Akzhanov for holding such a major continental tournament at a high organizational level," Alamjon Mullaev said.