European SAMBO Championships 2023 frames for social media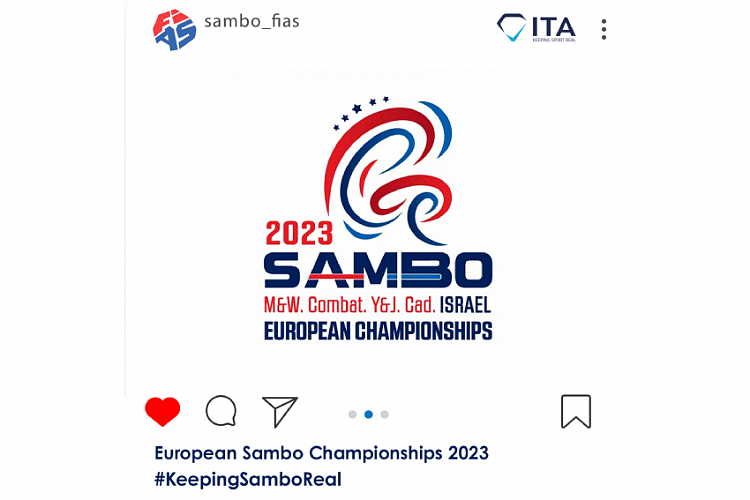 For this year's 2023 European SAMBO Championships, International SAMBO Federation together with the International Testing Agency (ITA) invite the SAMBO community: athletes, athletes support personnel, coaches, doctors, family, to join SAMBO and the ITA to #KeepSportReal.
Download the European SAMBO Championships 2023 frames, add the frames to your picture and share them on your social media channels during the 2023 Championships with the #KeepingSportReal and #KeepingSamboReal hashtags.
How to use our assets
You can use this simple online tool to add your photo to the frames provided:
Click on "Open image" and select the frame that you downloaded.
Click on "Add element/image" on the toolbar. Then click on "Add media" and select the picture you want to add to the frame.
Adjust the size of the photo so that it fits into the frame.
Save your image and you are done!