Maria Amyulina GUEDEZ: "I never forget my roots and the place where I come from"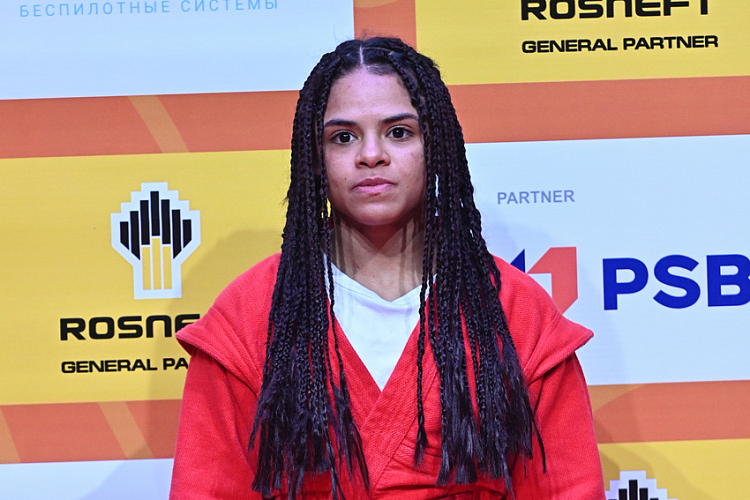 When there is no opportunity to hear the anthem and see the flag of your country at the awards ceremony, it becomes sad. This was stated in an interview with journalists by Venezuelan samboist Maria Amyulina Guedez, who became the first ever world SAMBO champion representing the refugee team. She is sure that her victory will not go unnoticed in her homeland. The athlete also told how she was preparing for the tournament in Bishkek, expressed her desire to surpass her sister, and assessed the Olympic prospects for SAMBO.
Maria Amyulina Geedez wrote her name into the history of the World SAMBO Championships twice in a day. First, the native of Venezuela officially became the first refugee athlete to take part in international competitions under the auspices of the international federation, and a few hours later she added a gold medal to this. Moreover, the final duel with the Belarusian Anfisa Kopaeva turned out to be extremely dramatic: the Latin American living in France was inferior to her opponent with an equal score in the last action, but four seconds before the end she managed to earn another point and snatch victory.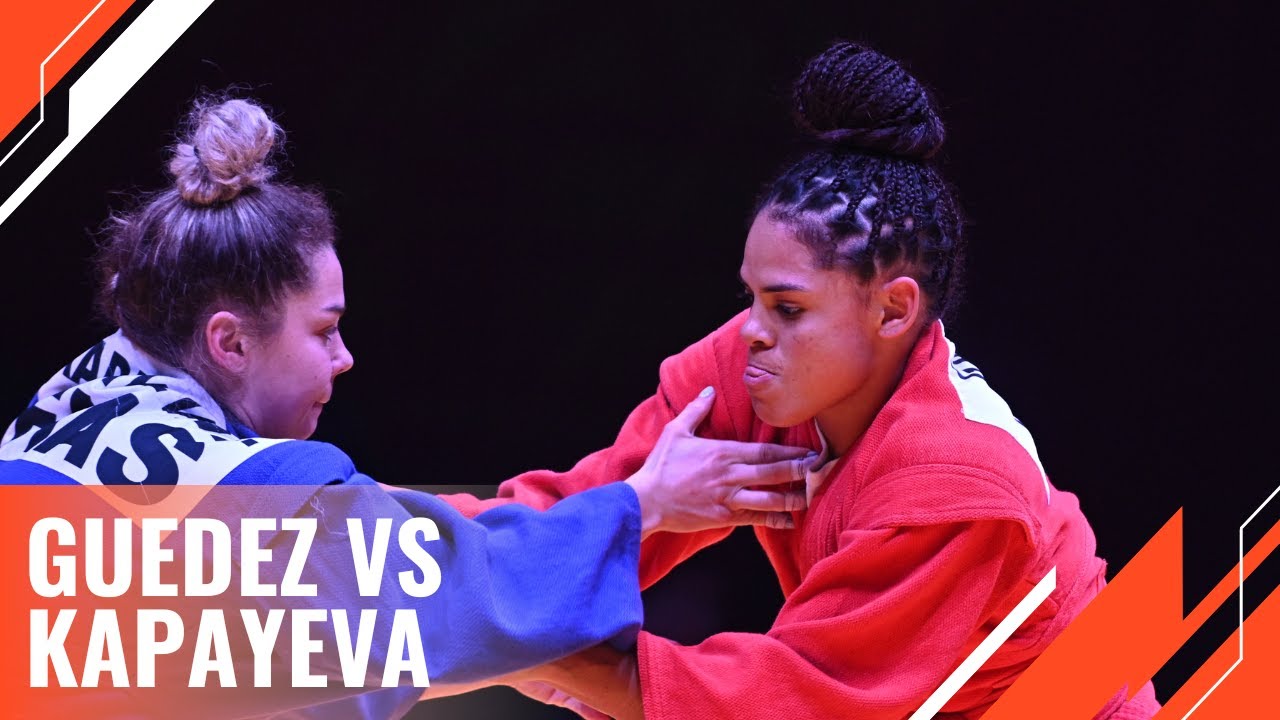 – Congratulations on your victory. Emotions overwhelmed?
– Thanks a lot! Yes, without a doubt. I became the first refugee in the history of SAMBO to take part in competitions. This fact alone stood out. I understood that I had a chance to become a world champion, and this was very motivating. I am glad that in the end everything worked out and I managed to become the best in my weight category.
– Your sister Maria is also a world champion. What parting words did she give you before the long-awaited tournament in Kyrgyzstan?
– My sister plays a big role in my life, she is my role model, an example to follow. She trained me, coached me, gave me advice. In my triumph, victory, there is more than half of her merit.
– You looked incredibly confident on the mat. In each new fight, did you try to impose your will on your opponents, or did you start from the one you had to fight?
– Rather, the first thing: it is important not to depend on opponents and put maximum pressure on them. The more aggressively I behave during the fight, the more chances, because you deprive the opponent of the opportunity to follow your plan.
– In an interview for the FIAS website after the silver medal of the 2018 World Youth and Junior Championships, you promised to train harder and achieve more.
– I'm happy that I was able to keep my promise. Of course, I remember that tournament in Georgia. I got to the final, and it was a good result, but then there was a feeling of some understatement. But what good is sport? It always gives the opportunity to achieve something and rehabilitate. FIAS gave me the opportunity to participate in this tournament, representing the refugee team. I am very glad that I took my chance.
– Having become the world champion, you repeated the achievement of your sister. What is the next target?
– I want to win the European Championships, in which I can now take part. I want to achieve what my sister failed. I strive to win everything that is possible.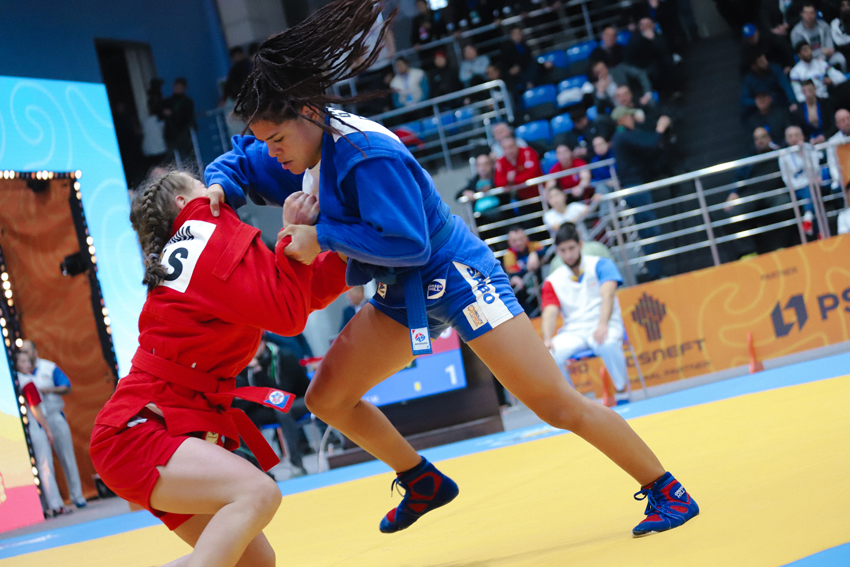 – Would you like to compete at the Olympics someday?
– Of course, every high-level athlete dreams of participating in the Games. I believe that SAMBO deserves the right to enter the Olympic program. I do not know when it will happen, but I will train to be ready always.
– FIAS President Vasily Shestakov is sure that your victory will cause a surge of interest in SAMBO in Venezuela. Do you agree with him?
– I think he's right. After all, I was born there, this will not change. Despite the fact that I play for the refugee team, I never forget about my roots and the place where I come from.
– In one day at the World Championships in Bishkek, you experienced a whole range of emotions – from insane joy at the end of the final to sadness during the awards ceremony. Which feelings are more reflective of reality?
– Of course, the most sincere and real emotions were immediately after the victory, when I screamed at the whole hall. I was really looking forward to this moment, hoping and working hard to win the title. "Silver" at the World Youth and Junior Championships was a good achievement, but everyone understands that the color of the medal is important and significant. It took me three years to complete all the documents and get refugee status, and all this time I could not participate in competitions. This is my first tournament after a long break, I came here and won! Of course, these emotions were real.
But at the awards ceremony, I was really upset. Of course, I really appreciate the fact that I can play for the refugee team, but in reality, when you stand on a podium and do not have the opportunity to see your native flag and hear the anthem, it becomes sad.
– How difficult was it from a psychological point of view all these years? You were deprived of the opportunity to perform and also faced paperwork when obtaining a new status…
– I won't lie, it was hard. I am an athlete, my main goal is to compete and fight. This is what I love and want to do. All three years I believed that sooner or later I would arrange all the necessary my documents, but emotions accumulated at the same time, gathered into a ball, and now they all spilled out.
– Are you ready for a new life stage as a world champion?
– First, I just want to get some rest. But, of course, I understand that status is, first of all, a great responsibility. Rivals will now expect more from me. But above all, I will expect more from myself. I will train even harder because I want to win another gold next year. I want to fight for medals and win, win, win. I understand that the opponents in my weight category are very strong, so there is no time to rest on our laurels.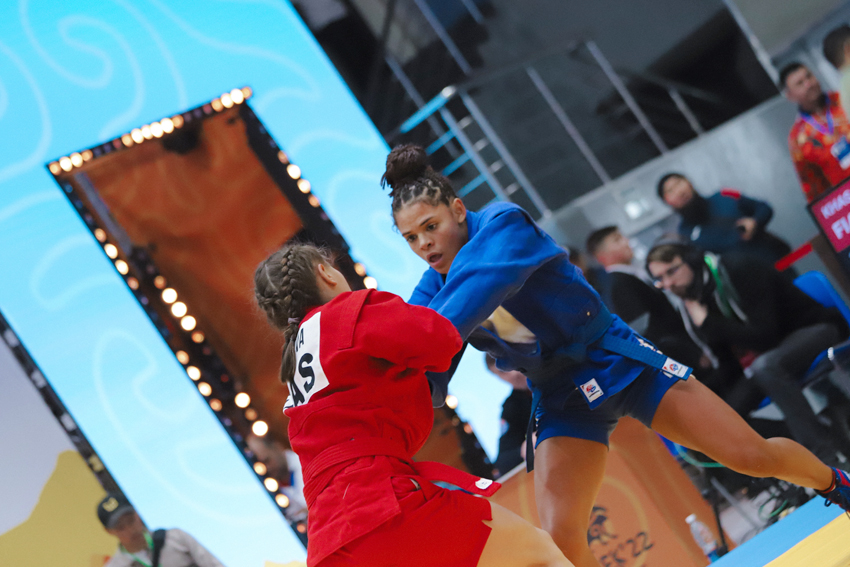 – There is an opinion that defending the title is more difficult than winning.
– Agree. When you become a famous athlete, it is much more difficult to fight. What did I do when I was preparing for the tournament? I was looking for a video of each of my rivals. For example, I watched the entire Russian Championship in order to know how Ekaterina Khasanova fights. I also knew Anfisa Kopaeva very well, whom I defeated in the final. I understand that my opponents will now analyze my fights, study my style, and it will certainly be more difficult for me.