Cameroonian SAMBO athletes at the President`s formal banquet
Federations
16 August 2017
Sergei Grishin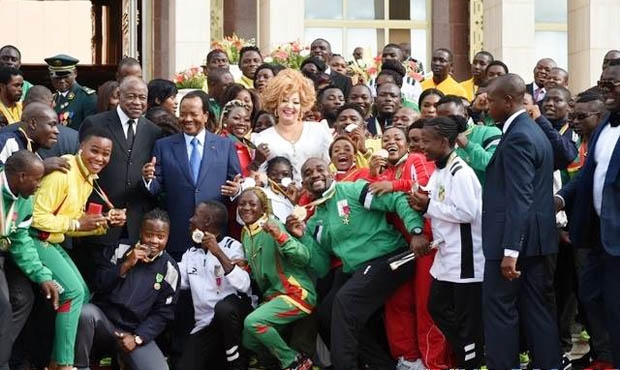 A short while ago Cameroonian SAMBO athletes participated in the formal banquet, held by the first couple in the Palace of Unity in Yaoundé. Local journalists have already characterized this event as unprecedented for Cameroonian SAMBO. They backed this announcement with the list of facts. FIAS website literally cites the brightest of them.
The ceremony was hosted by the government of the country in honor of the winners of international competitions, which were held from January to August 2017. Having gathered, "to celebrate their brilliant performances on tracks, stadiums, mats, judo mats, dojo and rings, the best Cameroonian sportsmen shared warm and touching moments with the head of the state, accompanied by his lady. Among the sportsmen there are "indomitable lions and lionesses". Cameroonian journalists claim that in the past few years SAMBO got itself noticed up to the ruling circles.
"These moments are still fresh in memory", they continue. For example, more than convincing performance of Cameroonian SAMBO national team in May in the Palace of sports in Victoria, the capital of Seychelles Islands, as a part of the 2017 African SAMBO Championship. 13 Cameroonian SAMBO athletes, both men and women, took part in it, all of them earned medals. "These particular sportsmen were honored last Thursday, on August 10, along with other outstanding Cameroonian athletes, who represented their nation brilliantly at recently past international competitions".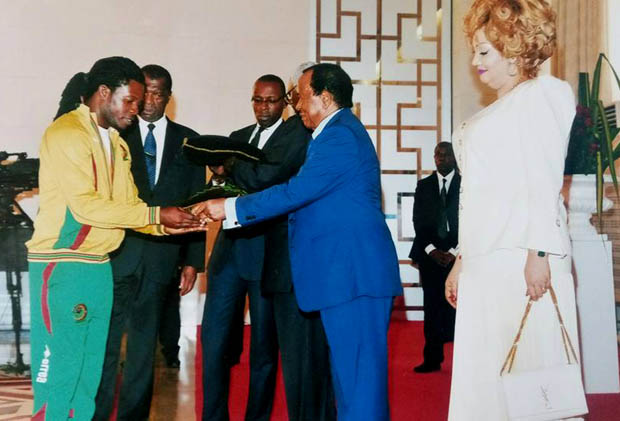 Among 192 medals, which have been won since January current year and presented to President of the Republic of Cameroon, 13 medals belong to Cameroonian SAMBO athletes (7 gold, 2 silver and 4 bronze medals). As to other sportsmen (track and field athletes, judoists, wrestlers, representatives of sports for the handicapped, badminton and even dance sports) President Paul Biya wished SAMBO athletes even more major international starts in future. He also expressed his hopes for "contribution to the union of Cameroonian nation both domestically and internationally, as well as to development of relations between Cameroon and the rest of the world. Thus, according to him, they are ambassadors of Cameroon in the world".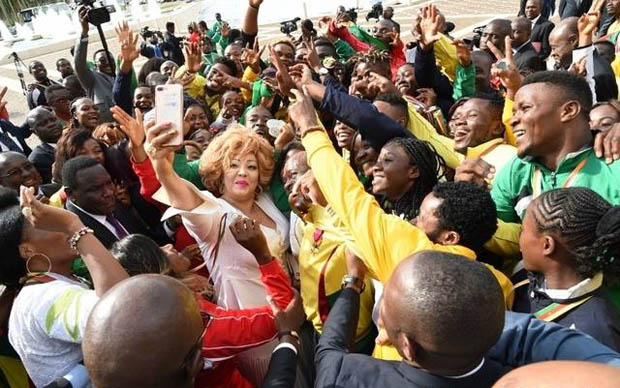 In this connection, "ambassadors" received state awards under the Decree of Cameroonian President. Thus, sportsmen, who came back with a gold medal, were honored with the title "Knight of Valour". Silver medalists received marks of distinction "For sports achievements" of the first class. The rest got marks of distinction "For sports achievements" of the third class.
Head of SAMBO delegation, invited by President of the Republic of Cameroon, Mr. François Mbassi noted that this event would give an impetus to SAMBO promotion in the country.