The President Vladimir Putin SAMBO Cup was held in Japan
Competitions
8 February 2016
Sergei Grishin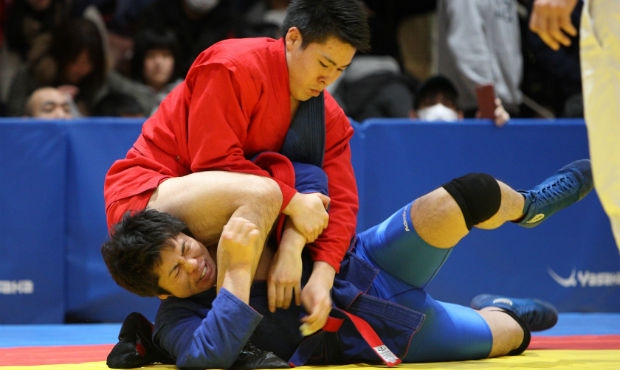 The Japan SAMBO Championships for the Russian President Vladimir Putin Cup was held on Sunday, February 7 in Tokyo. This is the fourth time the tournament has been held in this format, and as the organizers say, it helps build friendship between the two countries by developing relationships in sports.
"The Championships were held in the name of friendship between Russia and Japan. This competition strengthens friendly relations between the two countries," Vice-President of the Japan SAMBO Federation and a member of the Executive Committee of FIAS, Nobuyuki Asai, said in an interview with TASS news agency.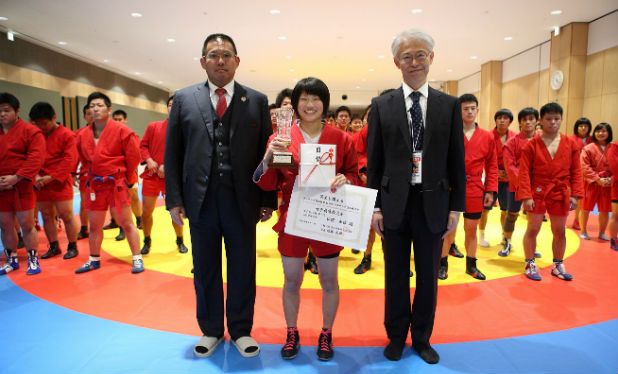 Nearly 80 athletes from all over Japan — from Kanagawa, Okayama, Hokkaido, and many other prefectures — arrived at the Sports Palace in Tokyo's Sumida District to compete in the championships.
"The Championships were held at a high level, and everyone was satisfied with the competition. There were a lot of good fights," Mr. Asai said.
Takehiro Yamashita, competing in the weight category up to 74 kg, was best athlete in the men's tournament, and Kii Natsuoka (52 kg) was best in the women's tournament. They received prizes personally from the Russian Ambassador to Japan, Evgeny Afanasyev, and Director-General of the European Affairs Bureau of the MFA of Japan, Hajime Hayashi.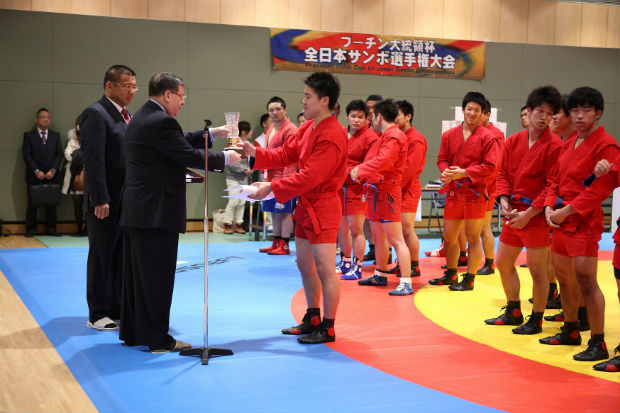 "SAMBO has roots in judo, and the fact that it's popular in Japan and that annual tournaments are held here shows how important this sport is," Mr. Afanasyev said in an interview with RIA Novosti. "The development of contacts between athletes is important for relations between nations," he said.
The tournament winners will compete in honor of Japan at the World SAMBO Championships in Sofia in November.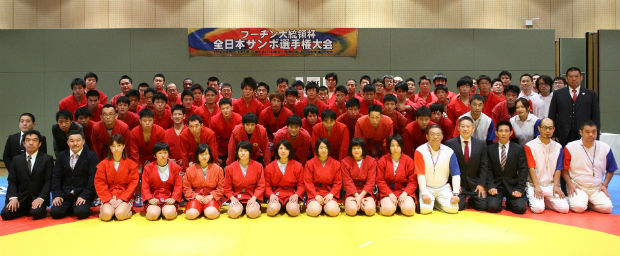 Winners and prize-winners of the Japan SAMBO Championships for the Russian President Vladimir Putin Cup
Men 52 kg
1 Kota YAMAMOTO
2 Ryosuke KAWASUMI
3 Ryo NAKAJIMA
3 Hiroyuki KATO
Men 57 kg
1 Takahito NAKAMURA
2 Natsuki OTANI
3 Ryusuke KOMATSU
3 Kenji OISHI
Men 62 kg
1 Satoshi TOJI
2 Kazuhide SHIROTA
3 Shuto WATANABE
3 Taichi SUYAMA
Men 68 kg
1 Sho YAMAGAMI
2 Yasuhiro SUZUKI
3 Shinichi OKADA
3 Masatoki NISHIHARA
Men 74 kg
1 Takehiro YAMASHITA
2 Takuho ISHIDA
3 Motonori SHIMADA
3 Masato OGURA
Men 82 kg
1 Taichi KUSANO
2 Takatoshi MINAGAWA 
3 Katsuhiro YAMAGISHI
Men 90 kg
1 Shota TASAKA
2 Kentaro TAKITA
3 Sotaro UEDA
3 Shizuaki HINO
Men 100 kg
1 Yuta NAKAMURA
2 Keizo SAKAKIBARA
3 Yoshiyuki KIKUCHI
3 Izuru TAKEUCHI
Men +100 kg
1 Katana NISHIMURA
2 Sam Gordon
Women 48 kg
1 Saori ADACHI
2 Yoshiko KUSUMOTO
Women 52 kg
1 Kie MATSUOKA
2 Miyuki NISHIMOTO
Women 56 kg
1 Maya ISHIZAKI
2 Rika SAITO
Women 60 kg
1 Tomoka OWAKU
Women 64 kg
1 Chinatsu MIHASHI
MVP
Men Takehiro YAMASHITA
Women Kie MATSUOKA