Mactheuicx Castellanos: "María Guédez motivated not only me, but all of Venezuela to win"
Personalities
9 November 2016
Sergei Grishin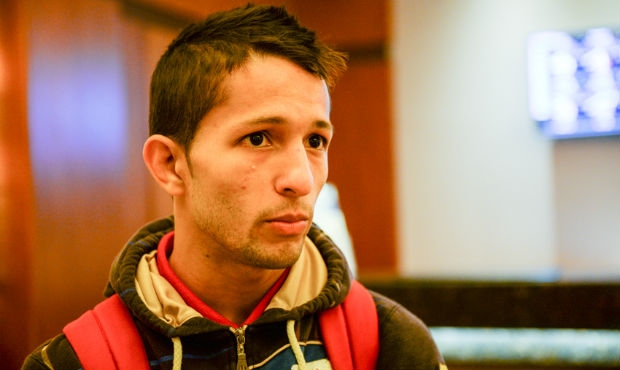 Venezuelan sambist Mactheuicx Castellanos won a bronze medal at the A. Kharlampiev Memorial SAMBO World Cup in March. Today, his main goal is to win a medal at the World Championships in Bulgaria. In an interview with the FIAS website, Mactheuicx talked about the importance of diet, a winning attitude and motivation from María Guédez.
"Our whole team is well prepared for the championships. The Venezuelan SAMBO team that will be competing in Sofia includes three men and two women. And each of us is aiming to win," Castellanos said.
He said the flight from Caracas to Sofia had taken more than a day, so the athletes were feeling really tired. However, they promise to be in top shape by the start of the championships.
"I personally trained really hard for this start. There were a few basic rules: follow a healthy diet and always keep in mind that you want to win a medal," Mactheuicx admits. "Venezuelan athlete María Guédez became a world champion last year. Now every sambist in our country also dreams of winning a medal at a main tournament."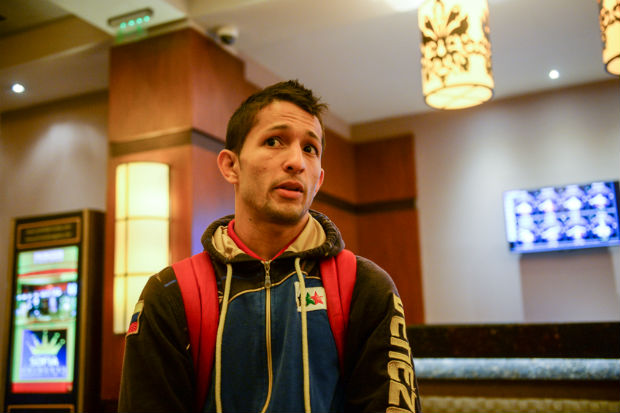 Mactheuicx Castellanos is María Guédez' personal trainer, so he knows nearly everything about her.
"After winning the gold medal, María received universal recognition in Venezuela, and now she's really popular in the country. She's always in the news, and she's invited to a lot of interviews," says Mactheuicx. "This medal has also really changed her life. María comes from a fairly poor family, and the government gave her an apartment, despite the difficult economic situation in the country."
Castellanos says that María is his long-term training partner. They're always together, and her triumph is his triumph.
"María motivated not only me, but all of Venezuela to win. It's very hard for Pan American countries to fight against Europeans, who have a strong tradition in SAMBO. But she showed all of us, that if you train hard, you can beat them. She's an inspiration for us all!"