Maria Amyulina GUEDEZ: "I Wish To Achieve Even Greater Results Than My Older Sister"
Personalities
25 October 2018
Aleksandr Solomahin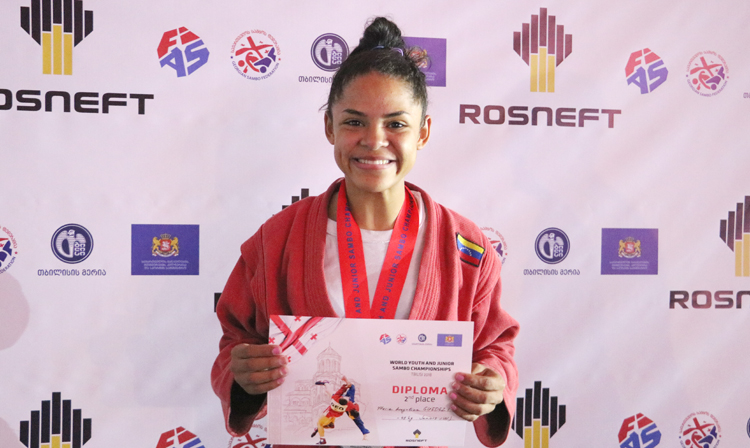 At the World Youth and Junuors SAMBO Championships in Tbilisi, Venezuelan athlete Maria Amyulina Guedez ranked second in the up to 48 kg weight category among juniors. She attracted attention not only because of her audacious and confident performance on Georgian SAMBO mats, but also due to the fact that she was a younger sister and namesake of perhaps the most famous Venezuelan female sambist, the 2015 World Champion Maria Guedez. In her interview with the FIAS website, Maria Amyulina shared her emotions from her debut performance at an international tournament, and also told about her relationships with her sister and her valuable advice.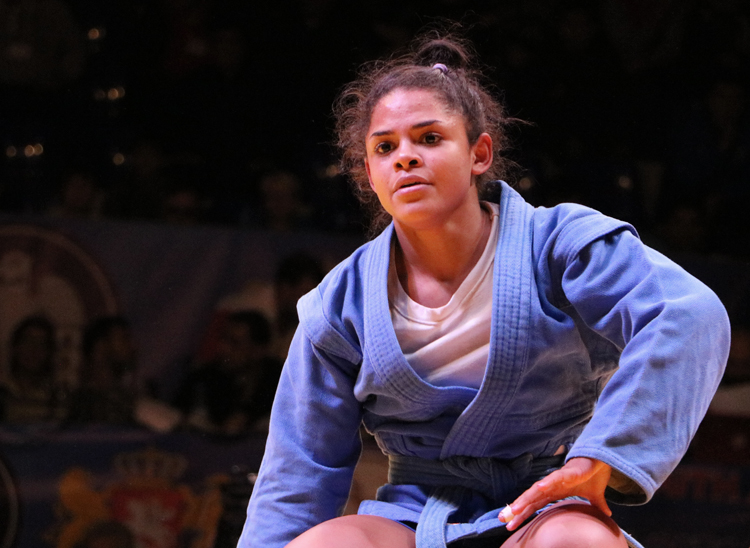 - Maria, you won the silver of the World Youth and Juniors SAMBO Championships. At the same time, you had a good chance to win the gold...
- Of course, I was very upset after losing in the finals. But I can say that on my way to the decisive fight I did everything that depended on me. Yes, I lost, but this is a sport, it happens, so I calmed down and got a grip on myself. And now, after the fight, I finally decided for myself that I would try harder, work harder to achieve greater results. And the most important thing - when I stood on the pedestal and saw the flag of Venezuela being hoisted up in my honor, to me it turned out to be an incredibly emotional moment that motivated me to achieve new victories.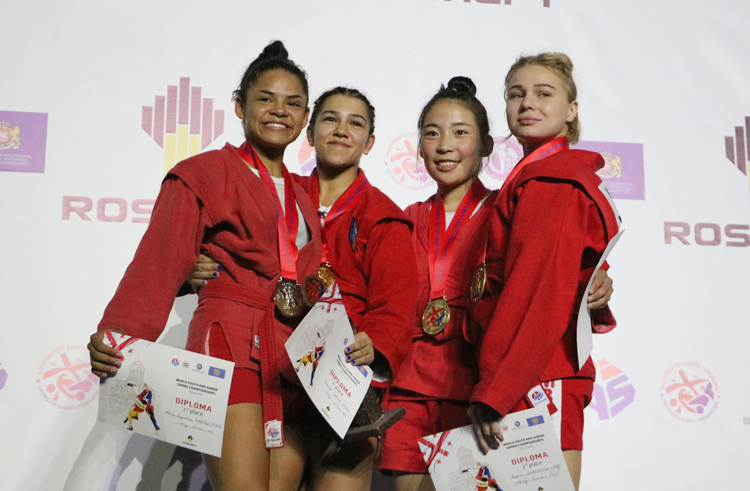 - To defeat strong opponents, you need strong sparring partners. Are there enough worthy sambists in Venezuela whom you can hone your skills against while practicing?
- In Venezuela, of course, it is much easier to fight; there is no such great competition as it can be found at the world tournaments. Therefore, when training, I either spar against older girls, or against boys - they are stronger, larger than me, and make worthy opponents.
– And what about your older sister? How often do you train together, and do you get instructions from her?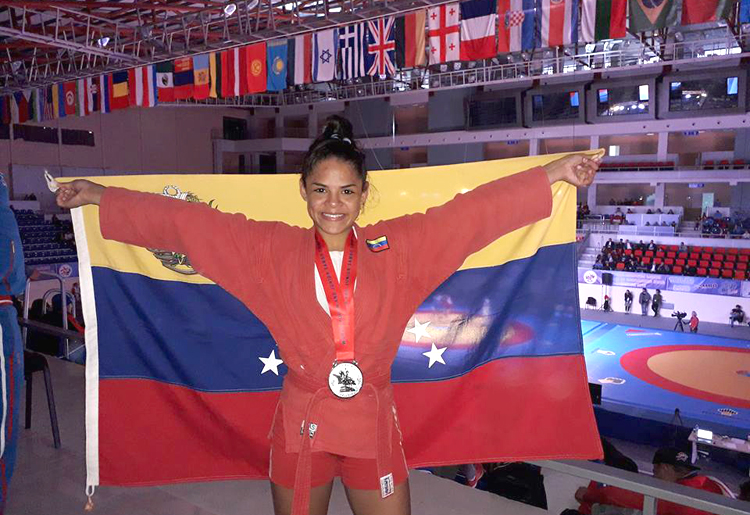 - My sister now lives in France, it is far from Venezuela, but in August I came to visit her, in order to prepare myself for the World Youth SAMBO Championships. For a few months, we talked a lot, we discussed various topics, and she gave me oodles of valuable tips.
- What was the main piece of advice that you got from your sister in the run-up to this tournament?
- She told me that since it would be my first performance at the world championships, and since I had no such experience as yet (which now I gained a little, I believe), I should act as swiftly as possible in each fight. And also - to trust in God at all times and to do everything that my coach would tell me to do. She also said that I had nothing to lose, no international standing as yet, as I was going to perform at this level for the first time.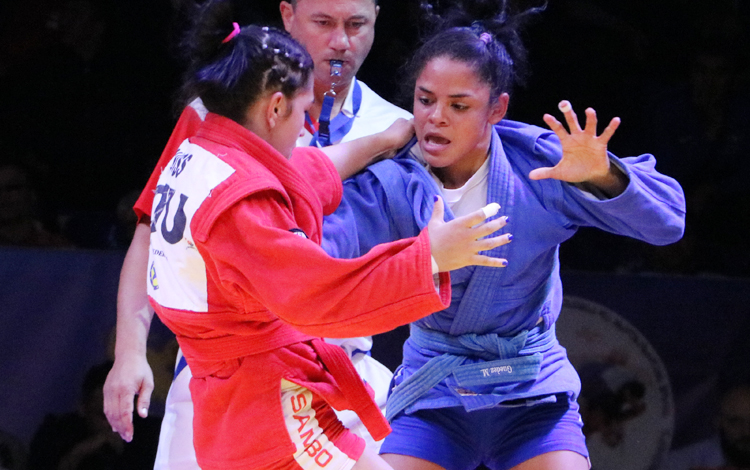 As a result, I feel very pleased, because the Romanian athlete Daniela Chiss, whom I was matched against in the finals, already had had many achievements in international competitions - both at the youth and adult levels. And I feel that I've shown the best I could do so far. I am pretty happy because this is my debut at an international tournament, and I've taken the second place.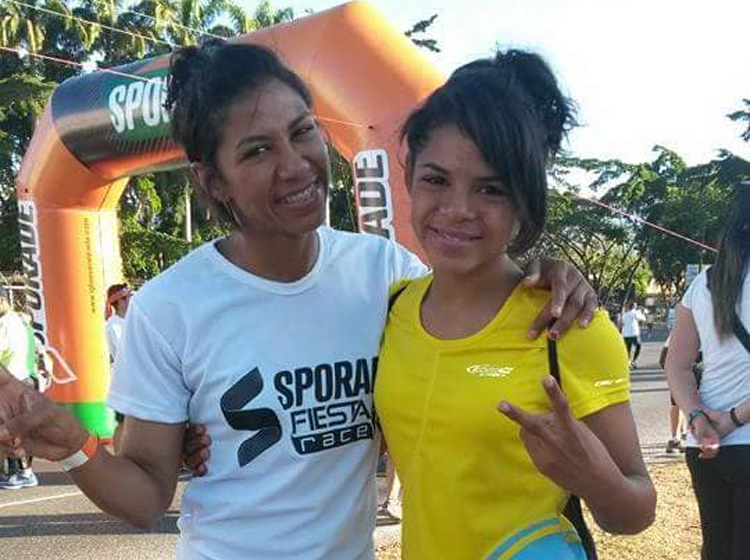 - Your sister Maria Guedez is a world SAMBO champion. It is well known, and people inevitably compare you both. What do you think about it?
- My older sister is the greatest motivation for me. But, unfortunately, people can often be cruel and say that all the results that I've achieved are only possible thanks to the support of my sister, and little more than that. But when I go out on the mat, it's me who is fighting, it's not she who stands in my place, right? This attitude of some people towards me, I think it is all wrong.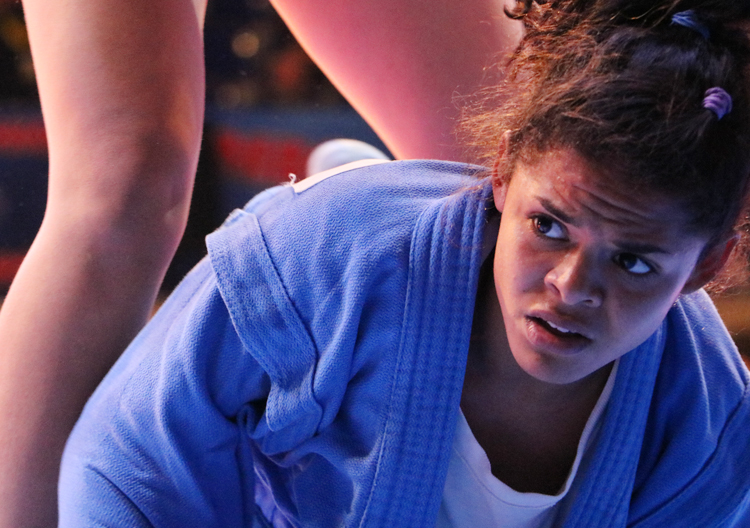 Yet, at all events, Maria is a positive role model for me, for my motivation and, of course, I wish not only to repeat my older sister's success but to achieve even greater results. At the same time, Maria was and still is the most important role model for me.