International Tournament "Burdikov Memorial" will be held in Kstovo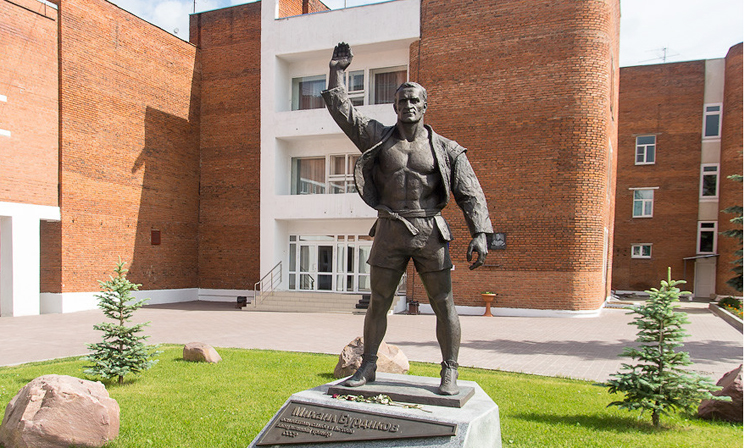 The International SAMBO Tournament "Burdikov Memorial" will be held for the fourth time in the Russian city of Kstovo from 17 to 18 August. The competition will be attended by about 250 athletes from Russia, Belarus, Germany, Georgia, Uzbekistan, Romania. During the two days of the tournament 18 sets of awards will be played.
This "Memorial" is a special one, because its opening coincides with the celebration of the 55th anniversary of SAMBO in Kstovo. In 2019, each competition of the Academy is held under the auspices of this date.
After the tournament, the teams will be able to stay in the international camp to hone their skills in sparring with strong opponents from different countries for four days – from 19 to 22 August.
For athletes, this is a great opportunity to meet with their future rivals on the mat and compete for the title of winner, but also to gain experience from each other. And, of course, participation in these competitions allows sambists to honor the memory of one of the founders of SAMBO in the Nizhny Novgorod region Mikhail Burdikov.
Mikhail Burdikov is an honored coach of Russia, an honored worker of physical culture, an honorary citizen of the Nizhny Novgorod region and the founder of the World SAMBO Academy (International Olympic Sports Academy), where competitions are held in his memory.
Competition program
August 17
10:00 – Preliminary bouts: men (52 kg, 62 kg, 74 kg, 90 kg, +100 kg), women (48 kg, 56 kg, 64 kg, 72 kg, +80 kg).
18:00 – Opening Ceremony, finals. Awarding ceremony.
August 18
10:00 – Preliminary bouts: men (57 kg, 68 kg, 82 kg, 100 kg), women (52 kg, 60 kg, 68 kg, 80 kg).
17:00 – Semifinals, finals. Awarding ceremony.