Rules of Life. Evgeny Isaev
Personalities
8 July 2016
Sergei Grishin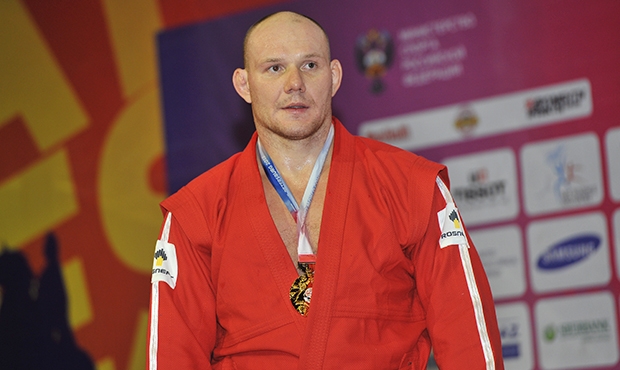 Evgeny Isaev, 4 times world champion of Sambo, twice a European champion, winner of global martial art award "Sportaccord."
I started training sambo in second grade with my coach Boris Igor Paramonov. This sport became main goal of my life for already 28 years.
I achieved my first success when I was training and performing for Toliati, then I moved to Perm. By that time I was Master of Sport of international class, winner of the world championship and medalist of European Sambo and champion of Russia in judo among youth. But love for Sambo brought me back to Toliati.
I understood that I haven't got superpowers, that beside me train more talented guys. But since childhood I always dreamed about being the strongest. My coaches, using the help of my parents, were able to set my wish on the right track. My career is an example of, how a boy, not possessing outstanding abilities, achieved many things.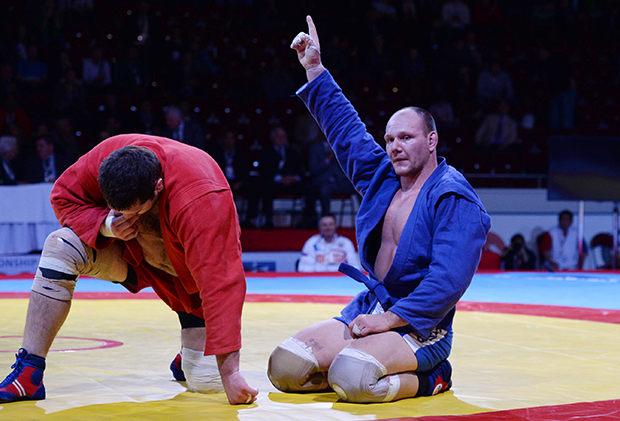 I have achieved great heights as an athlete: four-times world champion in sambo, two-time European champion, five-time champion of Russia, winner of the World Cup and a winner of global martial art award "Sportaccord." Now I want to be realised as a human, who did useful and important for his sport style and his hometown.
In Perm, I've got good relationship with everyone. But there I still don't feel myself. But in Toliati, Samara district - everything is mine, my house, my family with who I never lost the contact. There live my parents, that's why on New Year's holidays and in summer I visit them with my wife and my children.
My parents were born in Mordovia: mother in Yelnikovsky District, while my father was born in Krasnoslobodsky District. They moved to Toliati where they worked together for AvtoVAZ.
Thanks to traditional sambo tournament, I am constantly in Toliati.
I watch, how many talented boys are doing sambo in Toliati. It's not a coincidence - the city was always famous for brilliant sambo schools, there were prestigious tournaments happening recently. And I am sure that we can increase the sambo movement, by organising Cup of the Governor of the Samara region.
I couldn't completely stop doing sambo, but after winning European Cup in 2014, I decided to give way to the young.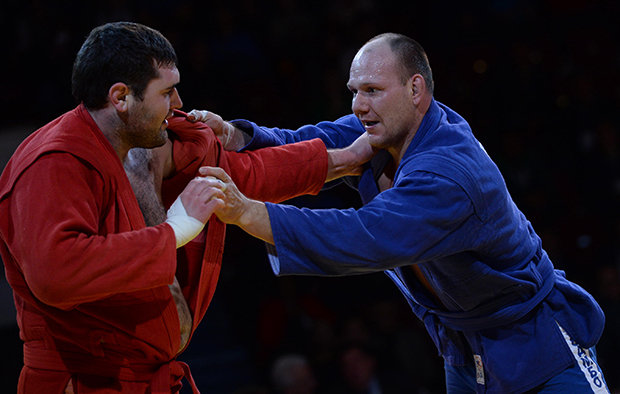 On my first championship, when I came to Chișinău, I was highly underestimated by my opponents. Later on they payed for such a mistake.
My second gold medal I won at 2008 World Championship. It was the hardest psychological challenge: the tournament was held in St Petersburg, everyone was waiting from Russia only victories, even second place would be considered as a fail. And being under such a large pressure, I've still won.
One year later World Championship was held in Greece, there I had the large incentive for victory: I really wanted to catch up with the amount of titles to my countryman, performing back then for Belarus, three-time world champion-Valeria Danilova. And I did it.
For the chance to represent Russia during the 2013 World Championship in St Petersburg there were two candidates: I or performing in MMA Bellator Vitaly Minakov from Bryansk. He is younger then me and more famous  through the participation in TV project First channel,-"special assignment." Also he claimed the title of World Champion at heavyweight Bellator MMA. Despite the fact that I beat Vitaly in the final of Russian championship and earned my place in Russian national team, the decision was that he is going to be performing in the world championship while I will perform in European Championship. After this I had a serious talk with the main coach of Russia - Dmitry Viktorovich Tishkin. I promised: "Give me a chance to participate in World Championship - I will win." The coach trusted me.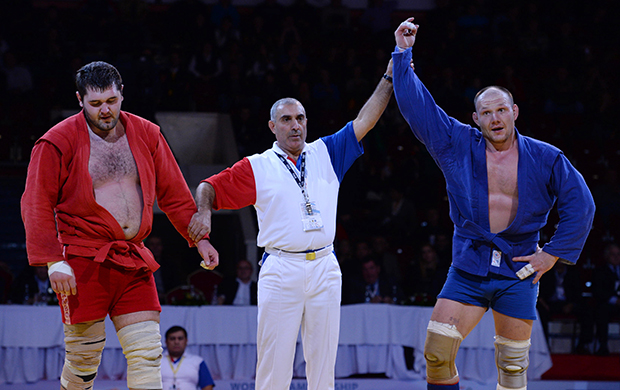 Behind the scenes there was a real chess game, which I played on wrestling mat. The opponent was very good: younger than me, strong physically and mentally. In order to make him loosen his vigilance, I had to let him throw me, giving the score and forcing him to believe that I can't win. Now imagine this, last minute and I am loosing. Suddenly I performed two techniques: first I signature throw across my back from knees with a chic amplitude - the judges give it 4 points. While the opponent  realised what happened, I catch him, shoot down to the ground and do a "roll forward". This awards me with four more points. This was one of the fights I am still proud of, and I am not ashamed to show to my children and to the young sambo students.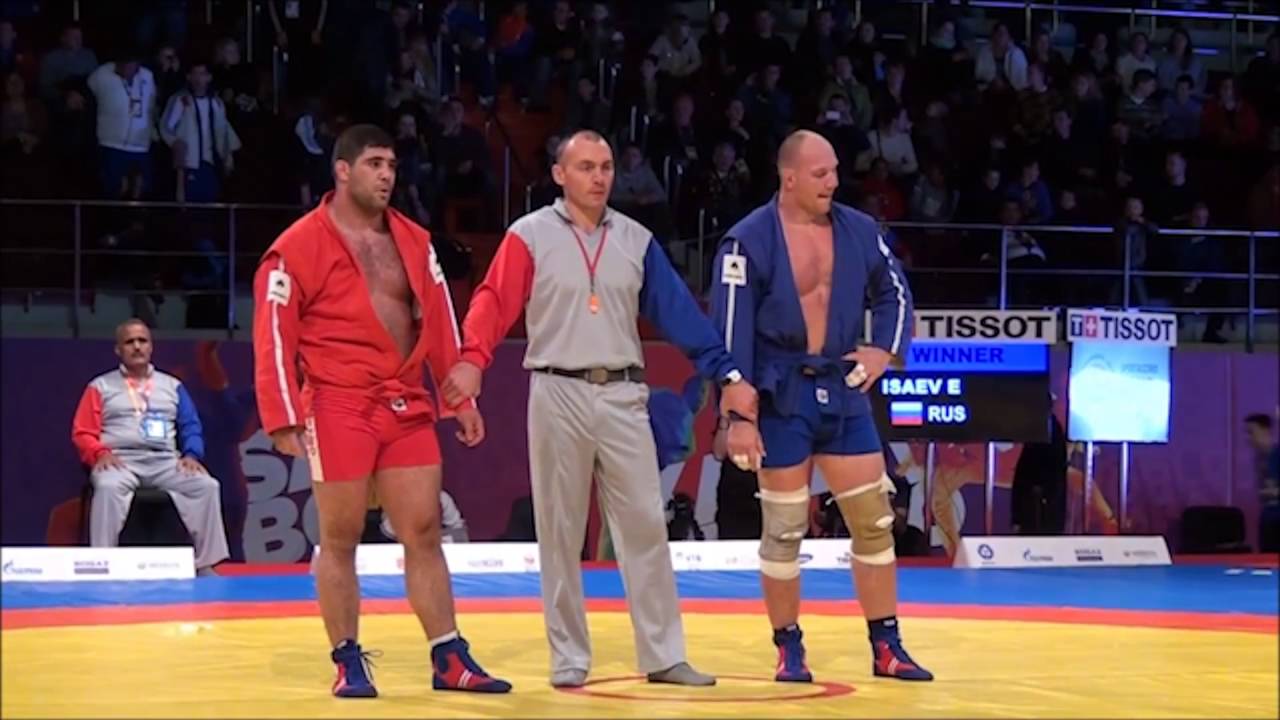 We were invited to visit the president after the International martial arts games, which happened in the same year in St Petersburg. I've won them too. But take a photo with the President of the first times did not work - the image came out blurry. Then I asked second time to make a photo with the President of Russia. For this I had to break through cordon protection, because the time given to make photoes ran out. Understanding that this is my last opportunity to make the photo, I appealed to Vladimir Vladimirovich, who was about to leave the room - if I could take the picture again. President answered, that a World champion has to have that photo.