Results of the 1st Day of the European Sambo Championships 2023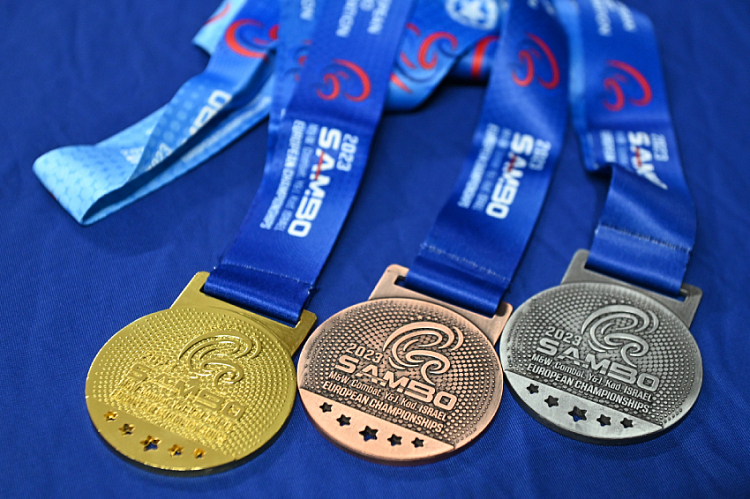 The European Championships and the European Cadets, Youth and Junior SAMBO Championships are held in the Israeli city of Haifa from 19 to 23 April. Medals will be raffled off in Sport SAMBO among cadets, youths, juniors and adults, as well as in Combat SAMBO among men and women (adults). Live broadcast of the competitions is held on the FIAS website. According to the results of the first day of the competition, the winners in 11 weight categories were determined.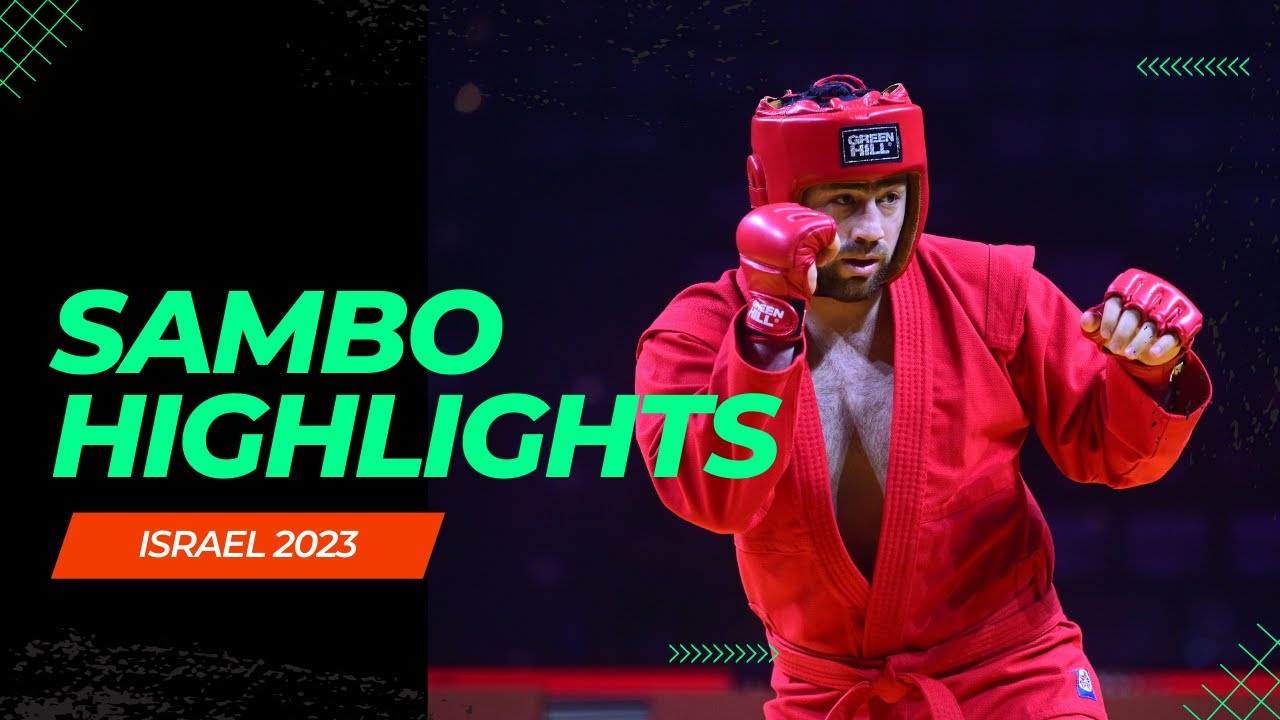 The European SAMBO Championships is being held with the support of the tournament's general partner, Rosneft, and the official partner, VTB Bank.
Results of the 1st day of the European Sambo Championships 2023
April 19 – Haifa, Israel
Men

64 kg
1. BAGDASARYAN Ruslan (FIAS 1)
2. SEYIDALIYEV Mirfattah (AZE)
3. DALLAKYAN Narek (ARM)
3. SAMARDZIC Milos (SRB)
79 kg
1. KURZHEV Uali (FIAS 1)
2. HARKOV Ivan (BUL)
3. LAMIVAROTAU Ilya (FIAS 2)
3. SHATVERYAN Boris (ARM)
98 kg
1. KHANDZHIAN Arsen (ARM)
2. LORIASHVILI Daviti (GEO)
3. LESIAK Siarhei (FIAS 2)
3. CHERNOSKULOV Alsim (FIAS 1)
Women
50 kg
1. CORCHER Sephora (FIAS 3)
2. BLANARU Cristina (ROU)
3. FEDOROVA Tatyana (FIAS 1)
3. CASAS Cristina (ESP)
59 kg
1. ALEKHINA Alena (FIAS 1)
2. BONDAR Khrystyna (ROU)
3. BIAHANSKAYA Yana (FIAS 2)
3. IVANOVA Iva (BUL)
72 kg
1. ZHYLINSKAYA Anzhela (FIAS 2)
2. MALEIKA Volha (ROU)
3. SCHLESINGER Alice (ISR)
3. OVERKAMP Naomi (NED)
+80 kg
1. GASPARIAN Anzhela (FIAS 1)
2. KALIUZHNAYA Katsiaryna (ROU)
3. KHRUSHCHOVA Valeryia (FIAS 2)
3. KEBADZE Elene (GEO)
Combat SAMBO
58 kg
1. NAMSARAEV Aldar (FIAS 1)
2. KANDOV Boris (BUL)
3. MANZORRO LUCAS Alejandro (ESP)
3. MKHITARYAN Mkhitar (ARM)
71 kg
1. ZINNATOV Rolan (FIAS 1)
2. NEZIROV Emil (BUL)
3. PERKOVIC Luka (SLO)
3. ABBASOV Tariel (ISR)
88 kg
1. MEDZHIDOV Dzhambulat (FIAS 1)
2. ALEKSIYEVICH Yauheni (FIAS 2)
3. WOLFMAN KISISHVILI Israel David (ISR)
3. PREVISIC Josip (BIH)
+98 kg
1. KURAMAGOMEDOV Shamil (FIAS 1)
2. NATALEVICH Valiantsin (FIAS 2)