Rustam Taldiev: "To be honest, I have got going just to the finals"
Personalities
13 November 2016
Sergei Grishin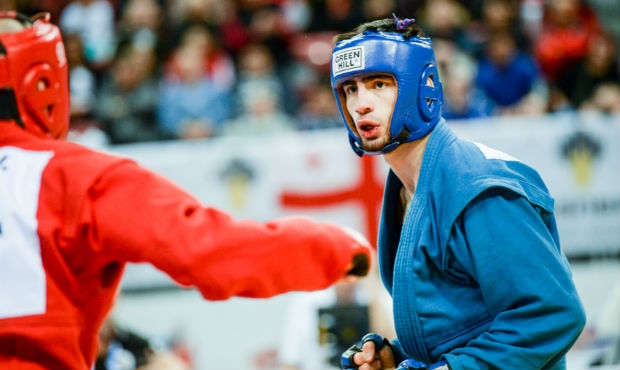 The final match between the Russian Rustam Taldiev and the winner of last year's World Cup the Bulgarian Veselin Ivanov became one of the most spectacular in the second day of competitions of the World Championships in Bulgaria. Scales were inclining one way then the other; however, the Russian sportsman has won in the end in the weight category of up to 62 kg in combat SAMBO.
"I have been preparing for this for a long time, took me a lot of work. Many people were rooting for me, I could not let them down. I was confident, went to the fights with the attitude to win: like everyone else, I guess. No one comes here to lose", he said in an interview to the FIAS site.
The athlete admitted that he had a great support group at the arena.
"My personal coach and my brother have come to root for me, my support was very strong. During the match I heard how they supported me and gave advice from the stands despite the fact that the fans actively supported their compatriot. And at home, in my home region and in St. Petersburg, everyone rooted for me, so I could not lose", said the champion.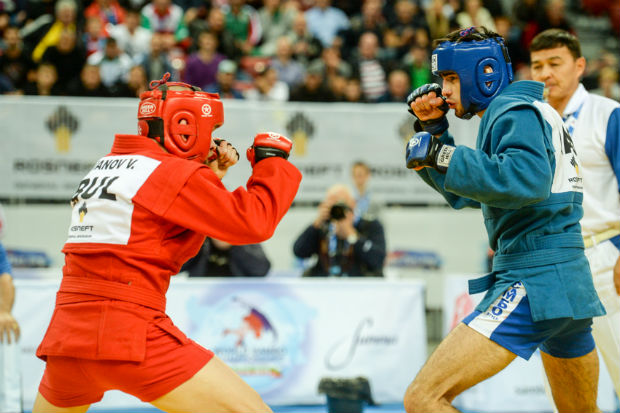 The current triumph was the result of error correction made after the World Cup in Morocco.
"At last year's championships I made a lot of mistakes and lost. After that, I made certain conclusions, and then there was a lot of work and training. To be honest, I only got going near the finals. My second and third fights have passed with great difficulties. And in the final match I have shown what I'm capable of. This has brought results", said Rustam Taldiev.