Sambo in Venezuela: youth will compete, and "adults" will train for serious starts
Federations
4 August 2015
Sergei Grishin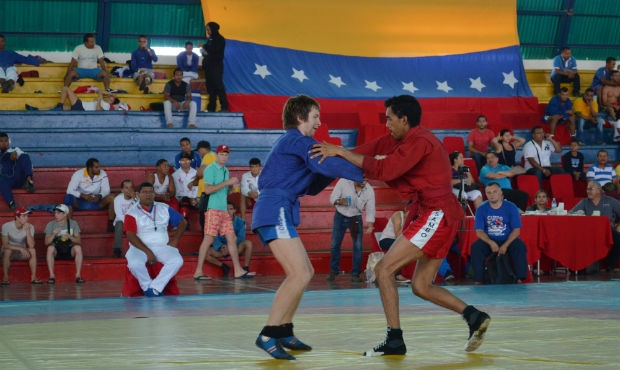 The Venezuelan Open Sambo Championship among cadets, youth and juniors will be held in Cabudare from August 19 to 23. At the Manuel Gallegos Carratú sports complex, Sambo wrestlers will not only determine the strongest in the country, but also identify those who will go on to represent Venezuela in the World Championship among youth in Riga. "Adult" Sambo wrestlers, in turn, are coming to a national training camp, also being held in Cabudare, where they will prepare for two important competitions at once.
A national training camp for sport and combat Sambo will be held from August 17 to 19. Sambo wrestlers will be trained to take part in the Continental Sambo Championship and the Venezuelan National Games. These competitions are local multi-sport events that have been held every two years since 1999. This year's tournament will be take place in the city of Cumaná, Sucre State.
The program for these days also includes referees, secretaries and timekeepers. The Venezuelan Sambo Federation and National Sambo Referee Committee are organizing the second national referee workshop to be held from August 17 to 19 in Cabudare. Attendance at the workshop is mandatory for all technical staff members of the national Sambo federation. During the workshop, experts must confirm their existing categories, and those who have none will be given new ones after successfully completing the training. Based on the results, referees and technical personnel will be selected to take part in the 2015 Venezuelan National Games. More than 30 people are expected to attend the workshop.