Artem Osipenko held exercises with children in Bryansk
Кaleidoscope
8 August 2015
Sergei Grishin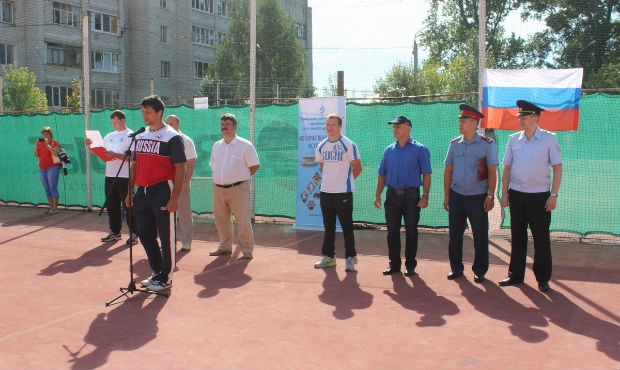 Artem Osipenko, three-time world champion, leader of the Russian national Sambo team and police captain, helped support the "Exercising with a police officer" event dedicated to Recreational Athlete's Day. This was reported by the press office of the Department of the Ministry of Internal Affairs of Bryansk Region. The athlete took part in the event held for the children of law enforcement officers in the region. Osipenko not only delivered the parting speech and handed out prizes to the winners, but also took part in the competitions.
An exciting program was waiting for the children attending the event: skipping, pushups, darts, standing broad jumps, penalty shootouts, tug of war ... Car model competitions have also been held here — who is faster and who guides the RC car more accurately. Police champion Artem Osipenko stood at the gate, and then the children had a chance to compete with him in tug of war.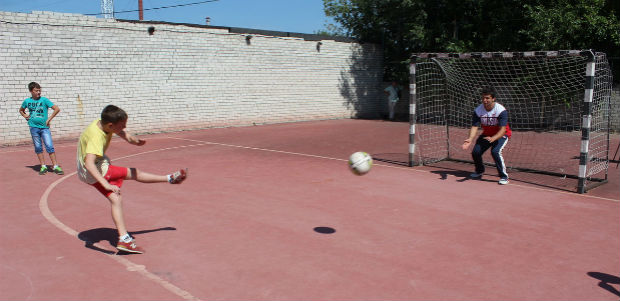 Vladislav Mikhalin, a Russian Sambo champion among police officers from Starodub and a member of the Public Council under the regional Department of the Ministry of Internal Affairs, and honored coach of the Russian Federation Alexander Tereshok also took part in the event. Tereshok noted that Bryansk police have strong sporting traditions, and expressed the hope that some of the boys and girls who participated in today's event would become the next generation of honored police champions.